Published 10-04-11
Submitted by Public Service Enterprise Group (PSEG)
/PRNewswire/ - PSEG will celebrate the power of volunteerism today at a ceremony recognizing exemplary employee volunteers and rewarding the nonprofit organizations they support. PSEG CEO Ralph Izzo will lead the festivities, awarding $34,000 in grants to nonprofits as part of the company's annual Recognizing Excellence in Volunteerism program. Representatives from the nonprofit organizations supported by the employees will also participate.
"Though our employees expend a great deal of energy at work, they still manage to find time to give back and make their communities better," said Ralph Izzo, PSEG chairman, president, and CEO. "This year again, we honor their commitment and support their efforts. They are truly remarkable."
The nonprofits receiving the grants are as diverse as the employees who support them. This year's recipient organizations provide valuable services for youth, low-income families and schools, and concentrate their efforts on areas such as disaster response, substance abuse prevention, conservation, animal rescue, mental illness and safety.
Here is a full list of awardees. Photos are available upon request.
$10,000 Betty Flood Award of Excellence
Given to Cheryl Olcheski of Kearny, NJ
American Red Cross of Northern New Jersey
Olcheski is a lifelong Hudson County resident who has worked for PSEG for 37 years. Seeing the images of people displaced by Hurricane Katrina compelled her to pick up the phone and see how she could help. After a two-week deployment to a Red Cross call center in California where she used her administrative skills to help make logistical arrangements for Katrina volunteers and victims, Cheryl began volunteering her time at home. She logs about 80 hours a year volunteering for the American Red Cross of Northern New Jersey, responding round-the-clock to reports of accidents. As a Disaster Response Team leader, she is often the first Red Cross representative on the scene, working with emergency management officials to assess damage and the urgent needs of victims. This year that meant helping people pick up the pieces after their homes were wrecked by floods. The money from PSEG will allow the Red Cross to train volunteers, update communications equipment and purchase blankets, clean up kits and comfort kits.
$3,000 Award of Achievement
Joseph Barone of Hamilton, NJ
March of Dimes
Barone works tirelessly to increase awareness about the importance of preventing birth defects, premature births and infant mortality. He has worked for many years to spread the word that prenatal care is critical to ensuring that babies have a healthy start in life. The grant money from PSEG will help fund research, community services, education and advocacy to save babies' lives.
Robert Green of Colonia, NJ
Colonia Volunteer Fire Department in Woodbridge Township
Green has worked around-the-clock to protect his neighbors from fires, accidents, floods, snow storms, and other elements for 35 years. As Chief of the Colonia Volunteer Fire Department, he spends hundreds of hours a year coordinating drills, developing training scenarios and establishing standard operating procedures.
Matthew Lutek of Pittsgrove, NJ
The Williamson Free School of Mechanical Trades
Lutek has given countless hours over the last 22 years, helping with alumni fundraising efforts and mentoring students and teaching them about careers in power plants and the importance of putting safety first.
Michelle Brady of Hillside, NJ
Contact We Care, Inc.
Through her listening skills and compassion for people, Brady is a source of comfort for people who call the organization's 24-hour crisis hotline. A volunteer and training facilitator, she brings hope to people who are suffering from loneliness, depression and mental illness.
$1,000 Award of Merit
Mark Lovretin of Morris Plains, NJ
St. Hubert's Animal Welfare Center
Lovretin spends hundreds of hours a year counseling people about adoptions and photographing homeless cats for the organization's website. The money from PSEG will go toward expanding the shelter's vaccination and spay/neuter programs.
Mike Hornsby of Princeton Junction, NJ
Princeton Junction Fire Department
A volunteer firefighter, Hornsby dedicates hundreds of hours a year to protect lives and property in his town. Last year he responded to 186 calls for help.
Jo Ann Bowden of Colonia, NJ
Family Resource Network
Bowden has volunteered with the organization for 3 years and gives more than 100 hours a year, helping people with special needs such as epilepsy, autism, developmental disabilities and chronic illness.
Harry Mahoney of Branchburg, NJ
Cerebral Palsy of North Jersey - Livingston, NJ
Mahoney became a volunteer to help raise awareness about cerebral palsy, and he has been the chief organizer for the nonprofit's touch football tournament for more than twenty five years. His efforts have helped generate more than $1 million for programs that help people with disabilities.
Jose Roman of Newark, NJ
Roseville Sports Group of North Newark
Upset by the lack of community support for youth sports, Roman took it upon himself to do what he could to persuade parents to allow their children to join a team and play ball. He began coaching North Newark Little League five years ago determined to keep kids occupied and off the streets. The money from PSEG will be given to Roseville Sports Group of North Newark to help kids afford uniforms, and to pay umpires.
Jennifer Coyne of Harrington Park, NJ
Friends of Wayne Animals (FOWA)
Coyne works to help homeless animals find permanent, loving homes. In addition to fostering cats, she helps to educate the community about adoption, animal cruelty and proper pet care and raises funds through grant writing and events. The grant will be used to cover expenses such as spaying and neutering and veterinarian bills.
Blaine Burns of Pennsville, NJ
Labrador Retriever Rescue, Inc. - Palmyra, PA
Called the "dog whisperer" Burns has a knack for gaining the trust of abandoned dogs that have been abused or neglected and helping them heal and become loving family pets. He transports dogs to doctor's offices and shelters, and helps find the animals good homes. The money will help fund the organization's community outreach programs.
Timothy Foley of Livingston, NJ
Livingston Fire Department
Foley has been protecting and serving his community for 25 years. In addition to serving as Captain and Lieutenant of multiple engine and truck companies over the years, he volunteers his time to teach kids about fire prevention and safety.
Gerard Pandolfo of Atlantic Highlands, NJ
Atlantic Highlands First Aid and Safety Squad, Inc.
An EMT, Pandolfo has spent the last 14 years providing emergency medical service and training to his community, and teaches teenagers about water and ice rescue.
Patrick Halpin of Jamesburg, NJ
Boy Scouts of America, Central New Jersey Council - Dayton, NJ
Involved with the Boy Scouts since he was a child, Halpin volunteers his time in an effort to provide kids with the same opportunities and perspective that the organization gave him. His efforts ensure a safe and fun campground environment for over 7,000 scouts. The money from PSEG will be used to repair and upgrade the facilities at Yards Creek Scout Reservation.
Walter Demeraski, Kenneth Kubasta and Howard Londner of Fair Lawn, NJ
Fair Lawn Fire Company No. 3
Demeraski, Kubasta and Londner have 85 years of combined service as member of the Fair Lawn Volunteer Fire Company. They have all served as officers and are active members of committees in addition to their normal duty as volunteer firefighters. They give their time freely, at all hours of the day, in an effort to keep the community safe. The grant from PSEG will likely be put toward purchasing and installing a back-up generator for the firehouse.
James Harris of Fallsington, PA
Guardians of the National Cemetery - Newtown, PA
A veteran of the U.S. Navy, Harris spends hundreds of hours a year helping to give veterans an honorable funeral service and burial.
Public Service Enterprise Group (PSEG) (NYSE: PEG) has a long tradition of caring for New Jersey's people and communities. Each year, the company and its employees invest millions of dollars and thousands of hours to improve the quality of life in New Jersey. The company's culture dictates that service to customers and community go hand-in-hand.
Want to know what's new at PSEG? Go to www.pseg.com/getnews and sign up to have our press releases sent right to your inbox.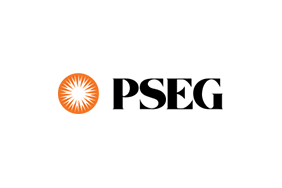 Public Service Enterprise Group (PSEG)
Public Service Enterprise Group (PSEG)
Public Service Enterprise Group Inc. (PSEG) (NYSE: PEG) is a publicly traded diversified energy company with approximately 13,000 employees. Headquartered in Newark, N.J., PSEG's principal operating subsidiaries are: Public Service Electric and Gas Co. (PSE&G), PSEG Power and PSEG Long Island. PSEG is a Fortune 500 company included in the S&P 500 Index and has been named to the Dow Jones Sustainability Index for North America for 11 consecutive years (https://corporate.pseg.com/).
More from Public Service Enterprise Group (PSEG)