Published 10-04-11
Submitted by BSR
BSR is expanding its human rights practice with the addition of a new advisor: Christine Bader, nonresident senior fellow at Duke University's Kenan Institute for Ethics and former advisor to the United Nations Secretary-General's Special Representative for business and human rights.
Bader joins BSR Human Rights Director Faris Natour in advising clients such as Disney, Microsoft, and Rio Tinto on human rights strategies and systems. She will also contribute to BSR's thought leadership through research and writing.
"Christine Bader brings a wealth of experience from both business and the international policy world," said Natour. "Her time with the UN business and human rights mandate and in the field for BP will be a tremendous resource for our members and clients."
"I've had the opportunity to immerse myself in policy, and I am now eager to get back to supporting colleagues on the front lines of corporate responsibility," said Bader. "Companies are realizing that they need to prove that they are respecting human rights, for example through impact assessments and reporting. BSR is one of the few organizations poised to help them do so."
From 2006 through 2011, Bader supported the development of the UN "Protect, Respect, and Remedy" Framework and the Guiding Principles on Business and Human Rights, liaising with the business community and drafting reports and articles. She created that position as a part-time, pro bono project while still with BP, which she joined in 1999. In 2008, she joined the UN mandate full time after it was renewed by the Human Rights Council.
With BP, Bader worked in Indonesia, China, and the U.K. With stints in corporate planning and investor relations, she spent most of her time with the company addressing the social impacts of its projects on communities in the developing world.
Bader has also worked in the nonprofit and public sectors, including as a corps member with the youth-service organization City Year and as a special assistant to the New York City mayor's chief of staff and deputy mayor.  
She is a term member of the Council on Foreign Relations and serves on the advisory board of the OpEd Project, an initiative to broaden the range of voices in public discourse. Bader received her bachelor's degree from Amherst College and her M.B.A. from Yale University.
For additional information about BSR's human rights work, contact Faris Natour at fnatour@bsr.org. Media requesting interviews should contact Eva Dienel at edienel@bsr.org.
About BSR
A leader in corporate responsibility since 1992, BSR works with its global network of more than 250 member companies to develop sustainable business strategies and solutions through consulting, research, and cross-sector collaboration. With offices in Asia, Europe, and North America, BSR uses its expertise in the environment, human rights, economic development, and governance and accountability to guide global companies toward creating a just and sustainable world. Visit www.bsr.org for more information.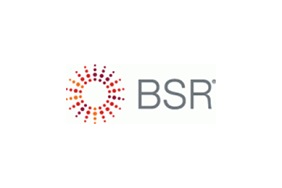 BSR
BSR
Since 1992, Business for Social Responsibility (BSR) has been providing socially responsible business solutions to many of the world's leading corporations. Headquartered in San Francisco, with offices in Europe and China, BSR is a nonprofit business association that serves its 250 member companies and other Global 1000 enterprises. Through advisory services, convenings and research, BSR works with corporations and concerned stakeholders of all types to create a more just and sustainable global economy. For more information, visit www.bsr.org.
More from BSR