Published 09-19-11
Submitted by CVS Health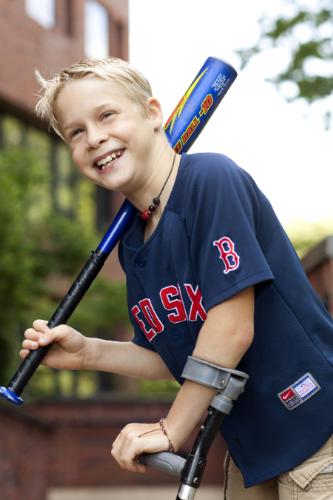 CVS Caremark hits $1 million mark in
donations to Children's Hospital Boston.
(PRNewsFoto/CVS Caremark)
/PRNewswire/ - CVS Caremark and Children's Hospital Boston will celebrate a mutually significant milestone at Fenway Park this evening. Just prior to the Boston Red Sox/Baltimore Orioles game, the two will recognize hitting the $1 million mark in funds donated to the Hospital by CVS Caremark for children with disabilities. The relationship that brought them to this point spans more than five years and focuses on a shared commitment to helping children with disabilities. Monies donated derive from the CVS Caremark Charitable Trust and the CVS Caremark All Kids Can Program support the Hospital's Cerebral Palsy Program and its Center for Communication Enhancement.
"We are incredibly proud of our $1 million milestone and great partnership with the team at Children's Hospital Boston," said Eileen Howard Boone, senior vice president of corporate communications and community relations for CVS Caremark. "Together we are helping children with disabilities learn, play and succeed in all they set out to do. The fact that we've been able to infuse one of the nation's best pediatric hospitals with funds that enhance and expand the phenomenal services they are already providing to children with disabilities is very rewarding for all of us at CVS Caremark."
Dr. James Mandell, CEO of Children's Hospital Boston, stated, "Children's Hospital Boston is grateful for CVS Caremark's generosity over the years to support programs that help children with disabilities. Our patients and families benefit from the most comprehensive care and treatment in the world. Support of these specialized programs allows us to continue providing children with disabilities the best opportunities and resources as they grow."
Within the Hospital's Cerebral Palsy Program, funds have enhanced the functional mobility initiative – a unique multidisciplinary area of service recognized nationally and internationally for assisting children with cerebral palsy and other related neuromuscular disorders and intellectual disabilities that often accompany cerebral palsy. The design and setup of this initiative enables patients to see multiple sub specialists involved in their care in one day rather than have patients and their families make multiple tiring trips to receive a spectrum of services and care.
"Among other things, CVS Caremark's donation to the Cerebral Palsy Program over the years has allowed us to set up a needs fund for families to cover technologies, interventions and therapies for children that might not be covered by insurance but are important to promoting our patients' autonomy," said Dr. Laurie Glader, co-director of the Cerebral Palsy Program at Children's Hospital Boston.
Support provided by CVS Caremark and earmarked for the Hospital's Center for Communication Enhancement focuses on the Center's Augmentative Communication Program. This multidisciplinary program incorporates symbols, video interaction and computer technology with speech pathology and occupational therapy for children with a variety of disabilities who have difficulty with their communications. Funds from CVS Caremark target the development of electronic learning tools for children with complex communication needs, especially those with autism and cerebral palsy who have a relatively short opportunity to maximize learning.
"Support from CVS Caremark to the Center for Communication Enhancement has allowed us to push forward with development of the web-based learning-communications tools that reinforce lessons and allow children to learn on their own or at school," said Dr. Howard Shane, director of the Center for Communication Enhancement at Children's Hospital Boston.
Fenway Park is the venue for celebrating the $1 million mark in donations from CVS Caremark to the Hospital because some of the funds donated to the Hospital are the result of a partnership between CVS Caremark All Kids Can and the Boston Red Sox. Through the "CVS Caremark Saves" and "Extra Inning" charitable initiatives, donations are made for each of the home Red Sox games saved and each of the home games that go into extra innings.
To celebrate the good work that Children's Hospital Boston is doing and the programs CVS Caremark is able to support, the company has made it a tradition to invite a Children's Hospital Boston patient – from one of its funded programs – to throw out a ceremonial first pitch before a Red Sox game at Fenway Park. The patient is also invited to join CVS Caremark leaders, as well as doctors from the Hospital, on the field for a pre-game check presentation ceremony. The patient participating in this evening's $1 million milestone celebration is 10-year-old Evan Williams of Brookline, Massachusetts.
Evan is a cerebral palsy patient at Children's Hospital Boston and is an avid Boston Red Sox fan. He was diagnosed at 18 months old with Spastic Diplegia Cerebral Palsy and has been receiving services from Children's Hospital Boston since 2007. Through physical therapy and several medical procedures, Evan has gotten stronger – learning to get around with a walker and later on, with Lofstran crutches. He has never seen his diagnosis as a hindrance, demonstrated by his participation on town soccer and baseball teams, and his passion for hand-cycling, water-skiing and snow-skiing with New England Disabled Sports.
To view the multimedia assets associated with this release, please click: http://www.multivu.com/mnr/52103-cvs-caremark-reaches-1-million-in-donations-children-s-hospital-boston.
About Children's Hospital Boston
Children's Hospital Boston is the nation's top pediatric hospital – ranked first in more specialties than any other and the only one in the top three for all 10 areas rated (US News and World Report Best Children's Hospitals 2011). We're number one in: cancer, cardiology and heart surgery, neurology and neurosurgery, kidney disease, orthopedics, and urology. Learn more at www.childrenshospital.org/usnews.
About the CVS Caremark Charitable Trust
The CVS Caremark Charitable Trust, Inc. is a private foundation created by CVS Caremark Corporation (NYSE: CVS). CVS Caremark is the largest pharmacy health care provider in the nation. The Trust's mission is to provide funding for health care, education and community involvement initiatives in CVS Caremark communities.
CVS Caremark is the largest pharmacy health care provider in the United States. Through our integrated offerings across the entire spectrum of pharmacy care, we are uniquely positioned to provide greater access to engage plan members in behaviors that improve their health, and to lower overall health care costs for health plans, plan sponsors and their members. CVS Caremark is a market leader in mail order pharmacy, retail pharmacy, specialty pharmacy, and retail clinics, and is a leading provider of Medicare Part D Prescription Drug Plans. As one of the country's largest pharmacy benefits managers (PBMs), we provide access to a network of more than 65,000 pharmacies, including more than 7,200 CVS/pharmacy® stores that provide unparalleled service and capabilities. Our clinical expertise includes one of the industry's most comprehensive disease management programs. General information about CVS Caremark is available through the Company's website at http://info.cvscaremark.com/.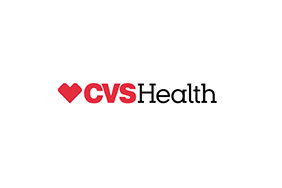 CVS Health
CVS Health
CVS Health (NYSE: CVS), is a pharmacy innovation company helping people on their path to better health. Through our 7,800 retail pharmacies, more than 900 walk-in medical clinics, a leading pharmacy benefits manager with nearly 65 million plan members, and expanding specialty pharmacy services, we enable people, businesses and communities to manage health in more affordable, effective ways. This unique integrated model increases access to quality care, delivers better health outcomes and lowers overall health care costs. Find more information about how CVS Health is shaping the future of health at www.cvshealth.com.
More from CVS Health