Published 09-15-11
Submitted by Nestle Waters North America
/PRNewswire/ - Nestle Waters North America, the third largest beverage company in the U.S., today announced its headquarters in Stamford, Conn. has received the U.S. Green Building Council's Leadership in Energy and Environmental Design® (LEED) Gold certification, verified by the Green Building Certification Institute. This marks the company's 10th LEED-certified building. To date, Nestle Waters has the most LEED-certified facilities of any U.S. food and beverage manufacturer, with more than 3.7 million square feet designed and built to meet LEED standards. 
In 2003, the company became the first food and beverage manufacturer in the U.S. to receive LEED certification for its Stanwood, Mich. plant—one of the first-ever industrial facilities to earn the U.S. Green Building Council (USGBC) sustainability standard. In its 2008 Corporate Citizenship Report, Nestle Waters pledged to have all newly constructed buildings meet LEED certification.
"Nestle is to be commended for earning LEED Gold for its own headquarters—the 10th LEED-certified project in the company," said Rick Fedrizzi, President, CEO & Founding Chair, USGBC. "Given the prominence of the Nestle brand, the Stamford headquarters will be a showcase for high-performance, energy-efficient, healthy buildings, and an inspiration for others. Congratulations!"
More than 500 people employed at Nestle Waters' Stamford headquarters moved to this facility in October 2010. Two Stamford-based firms led the renovation of the building located at 900 Long Ridge Road. CPG Architects did the re-design and Pavarini led the construction effort. The building incorporates many "green" features, as well as attributes that encourage greater employee collaboration, including:
A white roof to reduce use of heating and air conditioning
Low energy/high efficiency lighting system and low-flow water fixtures in bathrooms
Convenient recycling in logical locations, such as kitchens and coffee bars
The first Cradle-to-Cradle-certified office chairs
An employee shuttle from the Stamford train station to encourage use of public transportation
Preferred parking spaces for low-emission vehicles
Cubicles built with low partitions and ample seating areas for co-workers to discuss ideas
High recycled content on furniture, fabrics, countertops, carpet and ceiling tiles
"We feel good coming to work every day, being part of and showing visitors the innovative, green features of our office building," said Kim Jeffery, president and CEO of Nestle Waters North America. "We had a goal to achieve LEED when we took on a complete renovation for our new headquarters. As with our bottling plants, we created a facility that supports the environment, the employees who work here, and the surrounding community, and earning LEED Gold heightens that commitment."
Beyond LEED-certified buildings, the company also works to reduce its environmental footprint by advocating for improved bottle recycling and preserving more than 14,000 acres of land near its spring water sites. To learn more about the company's sustainability initiatives in the areas of packaging, production, transportation, water use and recycling, click here.
Since 2003, Nestle Waters' additional LEED-certified facilities have helped the company reduce energy use by 1.5 million kWh, carbon emissions by 2.1 million pounds, and water use by nine million gallons:
Dallas, Texas (Silver, 2009)
Kingfield, Maine (Gold, 2009)
Breinigsville, Pa. (Gold, 2009)
Hollis, Maine (Silver rating, 2009)
Madison County, Fla. (Silver rating, 2006)
Red Boiling Springs, Tenn. (Silver rating, 2005)
Cabazon, Calif. (Silver rating, 2004) – first food manufacturing facility to earn a silver rating
Hawkins, Texas (Silver rating, 2004)
Stanwood, Mich. (LEED Certified 2003) – first food and beverage manufacturing facility to earn LEED certification
For more information on Nestle Waters, visit www.nestle-watersna.com.
About Nestle Waters North America
With 35-years of experience with healthful hydration in the bottled water segment, Nestle Waters produces six regional spring water brands in the U.S., three international brands, and Nestle Pure Life, its nationally distributed purified bottled water. Sales for Nestlé Waters North America topped $4 billion in 2010.  The company's dedication to quality, employee development, seeking to bring shared value to communities, and its commitments to environmental stewardship, especially in the areas of water use, energy and packaging, has led Nestle Waters to the number one bottled water position in the U.S.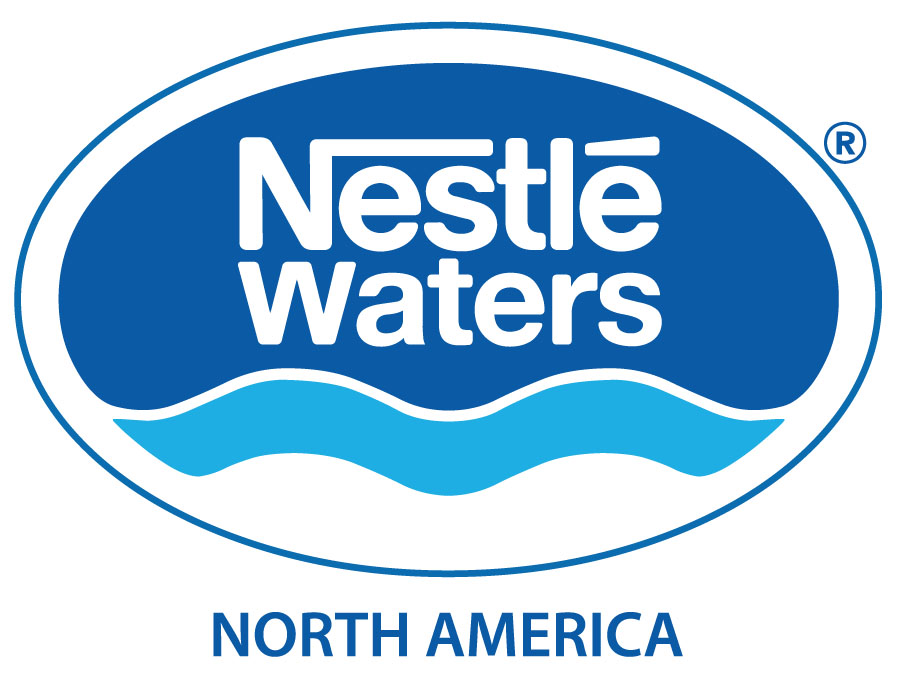 Nestle Waters North America
Nestle Waters North America
The availability of healthful beverages is more important than ever, and Nestlé Waters North America (NWNA) provides people with an unrivaled portfolio of bottled waters. The company's bottled water brands in the U.S. include Arrowhead®, Poland Spring®, Deer Park®, Nestlé® Pure Life® and international brands Perrier® and S.Pellegrino®. In 2011, the company added a line of ready-to-drink teas which now includes Nestea®, Sweet Leaf® and Tradewinds®. These well-known brands have led Nestlé Waters North America to be third largest non-alcoholic beverage company by volume in the U.S. Based in Stamford, Connecticut with 7,500 employees, NWNA is reducing its environmental footprint across its business and working with others to improve U.S. recycling rates. The company is also committed to creating shared value and being a good neighbor in the 140 communities where it has operations. To learn more, visit www.nestle-watersna.com/en.
More from Nestle Waters North America