Published 09-14-11
Submitted by Morgan Stanley
Morgan Stanley (NYSE: MS) today announced that it has been recognized by the Carbon Disclosure Project (CDP), which represents 551 institutional investors with $71 trillion in assets, for the action it is taking to reduce emissions and mitigate the risks of climate change.
CDP has included Morgan Stanley in its Carbon Performance Leadership Index (CPLI). This index highlights companies within the FTSE Global Equity Index Series (Global 500) which have demonstrated a strong commitment to strategy, governance, stakeholder communications and emissions reduction in their reporting to CDP. Top-scoring companies for performance qualify to be listed in the Carbon Performance Leadership Index.
Morgan Stanley is one of 29 companies from the Global 500 Index to be represented in the CPLI, based on analysis of the companies' responses to CDP's 2011 questionnaire. Responses include corporate emissions reduction targets and energy use; information on the risks and opportunities companies face from climate change; and management discussion and analysis on strategies to address climate change. The index, compiled by PricewaterhouseCoopers on behalf of CDP, provides an evaluation tool for institutional investors.
"Morgan Stanley has worked hard to manage its energy use and mitigate carbon emissions through a focused, ongoing effort," said Timothy Ryan, Executive Director for Corporate Services Engineering Operations for the Americas. "Our firm's inclusion in the CPLI reflects the concrete steps we have taken in recent years, and it affirms our commitment to understanding and controlling environmental risks."
Morgan Stanley recently expanded its greenhouse gas reduction target to cover all office buildings globally, and boosted its commitment to reduce emissions 15 percent by 2013, against a 2006 baseline on a per-square-foot basis. The firm is one of three financial institutions that founded and drafted The Carbon Principles with three leading NGOs, and it is a founding member and participant of the U.S. Partnership for Renewable Energy Finance.
Paul Simpson, chief executive officer of the Carbon Disclosure Project, commented: "Companies in the Carbon Performance Leadership Index are demonstrating significant maturity in the actions they are taking on climate change and their commitment to manage greenhouse gas emissions. Those organizations which reduce their emissions, maximize business resilience and capitalize on opportunities, will be the best placed to succeed as we move towards mitigating and adapting to climate change."
The Global 500 report including names of companies featured in the CPLI and the methodology used can be found at www.cdproject.net.
About Morgan Stanley
Morgan Stanley is a leading global financial services firm providing a wide range of investment banking, securities, investment management and wealth management services. The Firm's employees serve clients worldwide including corporations, governments, institutions and individuals from more than 1,300 offices in 42 countries. Through its diverse lines of business, Morgan Stanley supports activities and companies that endeavor to protect the environment. For further information about Morgan Stanley, please visit www.morganstanley.com.
About CDP
The Carbon Disclosure Project (CDP) is an independent not-for-profit organization holding the largest database of primary corporate climate change and water information in the world. Some 3,000 organizations across the world's largest economies now measure and disclose their greenhouse gas emissions and assessment of climate change risk and opportunity through CDP, in order that they can set reduction targets and make performance improvements. This data is gathered on behalf of 551 institutional investors, holding US$71 trillion in assets. For more information visit www.cdproject.net.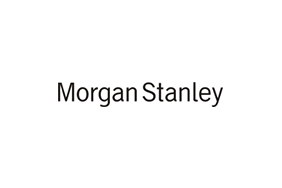 Morgan Stanley
Morgan Stanley
Morgan Stanley is a global financial services firm and a market leader in investment banking, securities, investment management and wealth management services. With more than 1,200 offices in 42 countries, the people of Morgan Stanley are dedicated to providing our clients the finest thinking, products and services to help them achieve even the most challenging goals. Through its Global Sustainable Finance Group, Morgan Stanley seeks to support community development initiatives with debt, equity, and philanthropy.
More from Morgan Stanley