Published 09-13-11
Submitted by IBM
/PRNewswire/ - IBM (NYSE: IBM) and University of Antioquia's Tropical Disease Study and Control Program (PECET) today announced a joint research project, Drug Search for Leishmaniasis, using computer power from IBM's World Community Grid. 
World Community Grid pools and uses the idle computing power of volunteers' personal computers around the world to help accelerate scientific research that addresses humanitarian challenges.
IBM will provide the computational power of World Community Grid for free so that University of Antioquia can predict potential inhibitors or drugs that will control this disease. Additionally, IBM will donate the server and software licenses that will support the project operation at University of Antioquia's PECET.
The research project will try to find potential inhibitors of the Leishmaniasis parasite, or explore the application of drugs currently used to treat similar diseases. Using the computational power of World Community Grid enables the screening of 600,000 potentially useful chemical compounds stored in a public drug database. The idea is to virtually apply these compounds against 5,300 Leishmania proteins in an effort to identify prospective drug treatments.
Instead of implementing costly and lengthy laboratory trials, or spending dozens of years performing computations on small computers, millions of experiments will be simulated using the software installed in the devices comprising World Community Grid.
"Conducting this same project in a local cluster would take more or less 70 to 100 years. With World Community Grid, it will be completed in a maximum of two years. This is evidence of the data processing capacity of this network dedicated to provide computational resources to try to find a solution to the problems that besiege communities in need around the world, as is the case of Leishmaniasis. This disease urgently calls for new and effective treatments, given that the number of infected patients has climbed to more than two million people in 97 countries," said Carlos Muskus, Coordinator, Molecular and Computational Biology, PECET, and project leader.
World Community Grid is a network of more than two million individual computers, providing donated computer power during the time in which their computers are idle,  creating the world's largest and fastest computing grid to benefit of humankind. World Community Grid is based on IT innovation, combined with scientific and visionary research, plus volunteer, collective and nonprofit actions to create a smarter planet.
Individuals can donate their computers' time to these projects by registering at www.worldcommunitygrid.org, and installing a secure, free software program in their personal computers running Linux, Microsoft Windows or Mac OS. Computers request data from the World Community Grid server when they are idle, or between key strokes during non compute-intensive jobs.  In this way, they can help complete the protein computations required to perform the Leishmaniasis research in Colombia. 
Sponsored by IBM, World Community Grid has offered researchers worldwide the equivalent of millions of dollars' worth of free computational power to enable medical, nutritional, energy and environmental research.  At present, more than 548,310 users and 1,729,127 devices are part of IBM's World Community Grid in 88 countries, including Colombia. World Community Grid's server runs Berkeley Open Infrastructure for Network Computing (BOINC) software, maintained at Berkeley University and supported by the National Science Foundation.
Projects undertaken by the World Community Grid, which have yielded dozens of peer-reviewed scientific research papers, include efforts to cure muscular dystrophy and cancer, as well as to develop cheaper and more efficient solar cells. Other projects include Fight AIDS@ Home with Scripps Research Institute, which found two compounds that may lead to new treatments of drug-resistant HIV strains.
The Nutritious Rice for the World project completed 12 million computational transactions in 11,000 computing hours, in an effort to achieve healthier, more disease and weather-resistant rice strains.  And the Genome Comparison project run by Fiocruz has organized and standardized the way scientists understand the role of gene sequences in maintaining health or causing illness.
IBM has been a leader in corporate social responsibility and corporate citizenship for 100 years. IBM puts initiatives into place that address vital issues, such as the environment, community economic development, education, health, literacy, language, and culture. To learn more about IBM's corporate citizenship initiatives, please visit: http://www.ibm.com/blogs/citizen-ibm.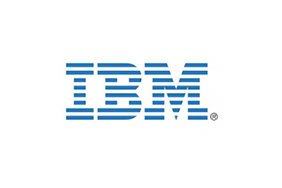 IBM
IBM
Innovation – joining invention and insight to produce important, new value – is at the heart of what we are as a company. And, today, IBM is leading an evolution in corporate citizenship by contributing innovative solutions and strategies that will help transform and empower our global communities.
Our diverse and sustained programs support education, workforce development, arts and culture, and communities in need through targeted grants of technology and project funds. To learn more about our work in the context of IBM's broader corporate responsibility efforts, please visit Innovations in Corporate Responsibility.
More from IBM