Published 09-14-11
Submitted by Diageo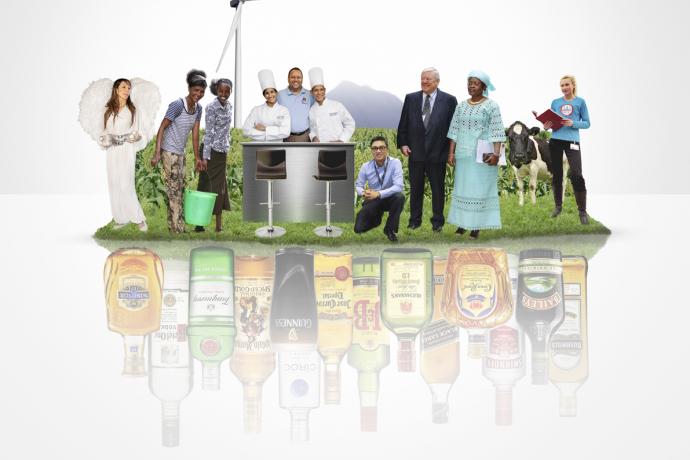 Diageo's 2011 online Sustainability &
Responsibility Report
Diageo, the world's leading premium drinks business, releases its 2011 online Sustainability & Responsibility Report which highlights progress and aspirations across the company's key sustainability impacts and our value chain.
This year we changed the name of our report from 'Corporate Citizenship' to 'Sustainability & Responsibility'. This reflects the evolution of our approach. 'Sustainability' reflects how we are increasingly taking into account our wider social, environmental and economic impacts throughout the value chain, and how our non-financial performance supports the long-term success of the company. 'Responsibility' reflects our particular role as a beverage alcohol company in promoting responsible drinking.
Commenting on the publication of the report, Paul Walsh, CEO, said: 'Our sustainability performance demonstrates an inherent strength in our business and an enduring model for value creation, and I am sure that our focus on our social and environmental impacts gives us a competitive edge.'
The Diageo 2011 online Sustainability & Responsibility Report includes a report on our progress toward meeting our targets.  The report is organised across the company's six key impacts: alcohol in society, water, broader environmental sustainability, community development, our people, and governance and ethics.
Highlights include:
Alcohol in Society
Supporting, either directly or indirectly, more than 240 programmes to address alcohol misuse with focus on our top 40 markets (by value).
Water
Launching Safe Water for Africa an innovative programme in partnership with the Coca-Cola Foundation, WaterHealth International and the International Finance Corporation to expand sustainable access to clean water across the continent with an initial focus on West Africa.
Environment
Securing new supply arrangements to ensure that 52% of our electricity now comes from low-carbon sources.
Against a backdrop of increased production, Diageo made progress in all but one of our ambitious environmental targets.
For the first time we set out our sustainable packaging targets against a 2009 baseline.
Community
The Arthur Guinness Fund signed a three-year partnership with Ashoka, a leading association of social entrepreneurs, to help deliver a €3 million project.
Since the launch of Diageo's Learning for Life skills and capacity building initiative in 2008, 50,999 students have graduated. In 2011, we ran 52 projects in 15 countries.
Our people
In seven of our key markets, Diageo was rated by the Great Place to Work Institute as one of the top employers.
Governance and Ethics
All employees worldwide completed an online Compliance and Ethics Business Code of Conduct training module.
To view the online report, visit www.diageoreports.com/sr/. To learn more about Diageo, visit www.diageo.com.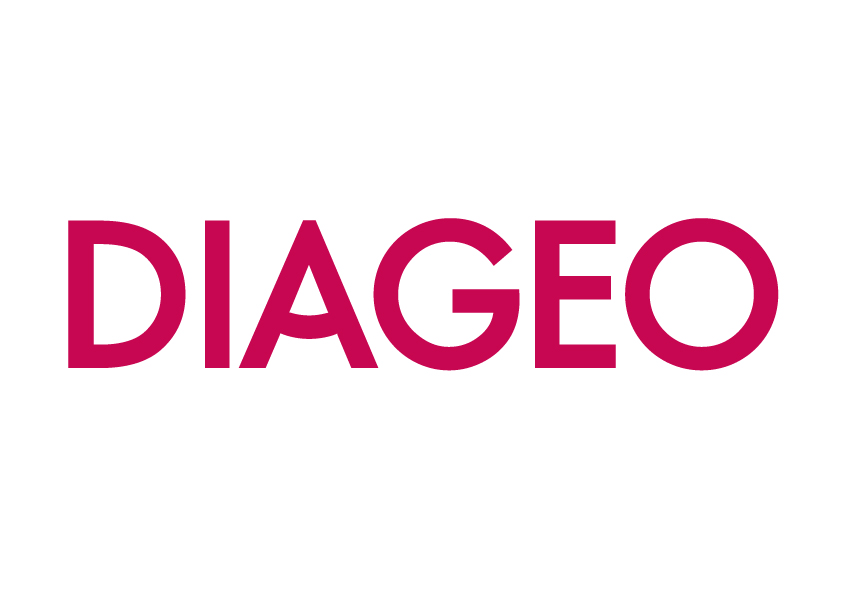 Diageo
Diageo
About Diageo
Diageo is the world's leading premium drinks business with an outstanding collection of beverage alcohol brands across spirits, beer and wine. These brands include Johnnie Walker, Crown Royal, J&B, Buchanan's, Windsor and Bushmills whiskies, Smirnoff, Cé®roc and Ketel One vodkas, Baileys, Captain Morgan, Tanqueray and Guinness. Diageo is a global company, with its products sold in more than 180 countries around the world. The company is listed on both the New York Stock Exchange (DEO) and the London Stock Exchange (DGE).
Diageo is proud to be a company whose purpose is 'celebrating life, every day, everywhere'. Our sustainability & responsibility strategy, which covers our social, environmental and economic impacts, is key to living that purpose and to delivering our long-term success Key impact areas include: alcohol in society, water, environment, communities, our people and compliance and ethics.
Visit www.diageo.com to find out more about Diageo and www.diageoreports.com to see our Sustainability & Responsibility Report.
More from Diageo