Published 09-08-11
Submitted by Pearson Foundation
Pearson has been named the top company in the media sector for the fifth consecutive year in an annual review for the Dow Jones Sustainability Indexes, which measures economic, environmental and social performance in such areas as corporate governance, talent retention and engagement with external stakeholders.
The review is conducted by SAM, an investment boutique that focuses on sustainability investing, for the Dow Jones Sustainability World Index.
"Pearson continues to prove that it is a sustainability frontrunner amongst media companies and has, for the fifth consecutive year, confirmed its position as the sustainability leader of the sector," the review said. "The company shows that it is possible to successfully integrate sustainability into business decisions and is a leading example when it comes to effective engagement with external stakeholders, something that is crucial in the media sector."
The annual review looks at the sustainability performance of companies from 57 sectors, and selects a "supersector" leader in 19 areas including media. Areas in which Pearson received top scores in its supersector included environmental policy/management system, labour practice indicators, lobbying activities and code of ethics for advertising.
Other supersectors in the review include financial services, chemicals, healthcare and telecommunications.
The review said new technologies and innovation are important factors in opening up new markets and opportunities in Pearson's industries, and that companies which invest in motivated workforces and produce "unique, valuable and dynamic" content will be the frontrunners. 
Pearson was cited for "outstanding performance" in each of the review's three key areas of economic, environmental and social criteria. The company was further cited for meeting its climate-neutrality commitment by the end of 2009 and continuing this work at newly acquired businesses. In addition, the review said that Pearson has "multiple measures in place to retain and attract a talented workforce. This is done through well-defined skill mapping and development processes together with a well-structured compensation system."
For further information, click here.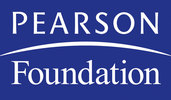 Pearson Foundation
Pearson Foundation
Pearson (NYSE: PSO) is the global leader in educational publishing, assessment, information and services, helping people of all ages to learn at their own pace, in their own way. For students preK-12, Pearson provides effective and innovative curriculum products in all available media, educational assessment and measurement for students and teachers, student information systems, and teacher professional development and certification programs. Our respected brands include Scott Foresman, Prentice Hall, SuccessMaker, Waterford, AGS, PowerSchool, Chancery SMS, SASI, Pearson Inform, Teachervision.com and many others. Our comprehensive offerings help inform targeted instruction and intervention so that success is within reach of every student. Pearson's other primary businesses include the Financial Times Group and the Penguin Group.
More from Pearson Foundation