Published 08-24-11
Submitted by BSR
The BSR Conference 2011 will feature a powerful lineup of plenary speakers, including Best Buy CEO Brian Dunn, Autodesk President and CEO Carl Bass, Women's World Banking President and CEO Mary Ellen Iskenderian, and CIVICUS Secretary General Ingrid Srinath.
These business leaders join the previously announced plenary speakers, former U.S. Vice President Al Gore, Anheuser-Busch InBev CEO Carlos Brito, and Strauss Group Chairperson Ofra Strauss.
The Conference, "Redefining Leadership," takes place November 1 through 4 in San Francisco. The advance registration opportunity—the last chance to receive a registration discount—ends September 15.
Best Buy CEO Brian Dunn: Brian Dunn started as a Best Buy sales associate in 1985, when the company operated just a dozen stores. As Best Buy has grown to a US$50-billion-a-year retail business, Dunn has championed a unique internal culture to provide an engaged and inspired workplace. In 2009, Dunn launched Best Buy's product take-back and recycling program, and today, the company recycles about 80 million pounds of e-waste annually.
Autodesk President and CEO Carl Bass: President and CEO since 2006, Carl Bass is known for driving Autodesk's growth, particularly in the Chinese market, and for developing the company's lifecycle-management strategy. Bass also serves on the boards of Autodesk, E2open, Art Center College of Design, and the Rocky Mountain Institute.
Women's World Banking President and CEO Mary Ellen Iskenderian: Women's World Banking, the world's largest network of microfinance institutions and banks, is committed to helping poor women access innovative financial products, services, and information. Mary Ellen Iskenderian leads the organization's global team in providing technical services and strategic support to the network's 39 top-performing microfinance institutions and banks in 27 countries, which together serve 26 million clients—80 percent of whom are women.
CIVICUS Secretary General Ingrid Srinath: Through her leadership of CIVICUS, Ingrid Srinath works to strengthen citizen action and civil society, especially in areas where participatory democracy and citizens' freedom of association are threatened. Prior to joining CIVICUS in 2008, Srinath served as Chief Executive of India's leading child rights advocacy organization, Child Rights and You. She also serves on the board of the IANGO Accountability Charter, the World Economic Forum NGO Advisory Group, the UNDP CSO Advisory Group, and the UN Development Cooperation Forum Advisory Group.
Now in its 19th year, the BSR Conference is ranked at the top of corporate responsibility events globally. The BSR Conference 2011 will give participants the inspiration, tools, and connections needed to shape the future—and redefine leadership for their business.
To register and get updates on speakers, sessions, and more, visit www.bsr.org/conference.
Media may request a complimentary press pass to the BSR Conference 2011 from Communications Manager Eva Dienel at edienel@bsr.org.
About BSR
A leader in corporate responsibility since 1992, BSR works with its global network of more than 250 member companies to develop sustainable business strategies and solutions through consulting, research, and cross-sector collaboration. With offices in Asia, Europe, and North America, BSR uses its expertise in the environment, human rights, economic development, and governance and accountability to guide global companies toward creating a just and sustainable world. Visit www.bsr.org for more information.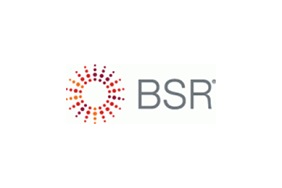 BSR
BSR
Since 1992, Business for Social Responsibility (BSR) has been providing socially responsible business solutions to many of the world's leading corporations. Headquartered in San Francisco, with offices in Europe and China, BSR is a nonprofit business association that serves its 250 member companies and other Global 1000 enterprises. Through advisory services, convenings and research, BSR works with corporations and concerned stakeholders of all types to create a more just and sustainable global economy. For more information, visit www.bsr.org.
More from BSR