Published 08-09-11
Submitted by BJ's Wholesale Club
BJ's Charitable Foundation today announced a donation of $673,650 to 102 nonprofit organizations focused on hunger prevention, self-sufficiency, health care and education for the disadvantaged in 15 states and the District of Columbia where BJ's Wholesale Clubs are located. The BJ's Charitable Foundation was established in 2005 with the goal of creating a positive, long-lasting impact on the communities BJ's serves.
"With so many people still struggling in the current economy, it's more important than ever that BJ's supports the communities surrounding our clubs," said Jessica Newman, Manager of Community Relations at BJ's Wholesale Club.  "We are particularly proud that since issuing its first grant in 2005, the Foundation has donated more than $10 million to over 1,000 community organizations - and we are prouder still that this year we're on track to exceed our expected annual giving."
The noted organizations that received grants from BJ's Charitable Foundation submitted proposals in late 2010. All recipients are 5013(c) charitable organizations that support services in the regions where BJ's Wholesale Clubs are located.
Connecticut
Community Soup Kitchen (New Haven) - $5,000 to purchase food for the breakfast and lunch programs. The Community Soup Kitchen offers lunch four days a week at Christ Church Parish and provides paper goods and kitchen supplies to the Saint Luke's Lunch Program, the Morning Star Freewill Holiness Church and Saint Martin Deporre's. The organization also provides meals four days a week to the Fellowship Inn Homeless Outreach project and breakfast at the Morning Star Freewill Holiness Church six days a week.
Mercy Housing & Shelter Corporation Family Services Program (Hartford) - $7,500 to purchase basic items for those in need including prepared meals and emergency food. About 2,000 family meals are served each year through the Meals Program and about 500 requests are fulfilled for emergency food through the Day Shelter.
Bethel Recovery Center Food Pantry (Bridgeport) - $7,500 to replenish food, diapers, food, personal care items and clothing in the Food Pantry. The Bethel Recovery Center is a residential support system that offers a caring and thoughtful environment to homeless women and children. The agency supports 50 families per month, and the need continues to increase. In the next year the center predicts it will see 120 families per month.
Volunteers of America Greater New York, Inc. Kitchen Safety and Skills Program (Stratford) - $5,000 for the installation of a kitchenette and to pay for a registered dietician to teach nutrition and healthy eating habits. Volunteers of America-Greater New York provides domestic violence shelters and temporary and permanent housing for families and individuals, schools for children with special needs, community programs for older adults, services for adults with disabilities, and residential programs and halfway houses. Annually, they serve about 40,000 underserved men, women and children in the area.
Mercy Learning Center Literacy and Life Skills Program (Bridgeport) - $7,500 to purchase educational materials for the Literacy and Life Skills Program. Materials include textbooks, workbooks, learning aids and testing material for over 500 adult learners. Mercy Learning Center provides basic literacy and life skills training to low income women.
Safe Haven of Greater Waterbury, Inc. (Waterbury) - $5,000 to purchase food and toiletry supplies for the shelter, which serves battered women and their children. Safe Haven of Greater Waterbury is an organization that serves women and their children fleeing domestic violence and sexual assault.
Catholic Charities of Fairfield County Thomas Merton Family Center (Bridgeport)-$7,500 to purchase food and supplies for Thomas Merton Family Center, which provides a loving, safe and hope-filled community atmosphere that responds to the needs of its guests and respects the dignity of each person. About 90% of the individuals who come to the Center eat both breakfast and lunch each time they visit.
District of Columbia
Thrive D.C (Washington D.C.) - $5,000 for kitchen supplies and groceries for the Daily Bread/Daily Needs and Links programs. Each year Thrive D.C. provides meals and support services to more than 2,000 people and serves approximately 61,000 meals and offers various programs including Daily Bread/Daily Needs, Links and Computer Workshop.
Delaware
Lutheran Community Services (LCS) Emergency Food Pantries (Wilmington) - $10,000 to supply emergency food pantries with non-perishable foods, as well as frozen meats, fresh fruits and vegetables. More than 5,800 people are served each month.  LCS works with low-income families and their emergency food, housing and health needs and fills gaps in the available resources for those who are unable to feed their families or provide other basic necessities.
Catholic Charities Diocese of Wilmington Emergency Food Pantry (Wilmington) - $5,000 to supply emergency food pantries with items such as baby food. A portion will be applied to transportation and printing of educational materials. Catholic Charities Diocese of Wilmington promotes and restores the well being of people and society by providing caring services to persons in need, bringing together community members, and advocating for social policies which enhance human dignity and safeguard basic human rights.
La Red Health Center Inc. (LRHC) Oral Health Services Program (Sussex County) – $5,000 to purchase dental equipment for the Oral Health Services Program. La Red Health Center, Inc. was started by a network of physicians in Sussex County to meet the needs of a growing number of locally uninsured individuals through a 24/7 hotline. Last year, LRHC had 50 employees, and provided 15,000 medical visits to 6,500 patients who were either uninsured or underinsured.
SODAT Promoting Safe & Stable Families Program (Wilmington) - $5,000 to purchase food, linens, crisis supplies and partially pay for rent and utilities, postage and phone expense, and a portion of the Family Resource Coordinator salary. These funds will allow the program to expand its services to all eligible families with children over the age of 18 and families without children in the home. SODAT's mission is to provide individualized counseling and treatment to help individuals and families suffering from the affects of substance use and addiction
Florida
Liga Contra El Cancer, Inc. League Against Cancer Program (Miami) - $20,000 to cover the partial costs of drugs/medicine needed by patients during/after chemotherapy treatment at the Leagues' Chemo Center. League Against Cancer is a volunteer driven, non-profit, with the mission of providing free medical care to cancer-diagnosed individuals with no insurance, no government assistance and little economic resources.
Ruth Rales Jewish Family Services of South Palm Beach County, Inc. (Boca Raton) - $5,000 to purchase food for the food pantry. Ruth Rales Jewish Family Service offers help, hope and humanity through our comprehensive range of programs and services which support people of all ages and beliefs.  Their programs and services include food and financial assistance, senior services, counseling and mental health services and many volunteer opportunities.
SafeHouse of Seminole Children's Basics Program (Seminole County) - $7,500 to provide essential items for children and teens in the shelter including food, clothing, personal hygiene items, health items and over-the-counter medicines. SafeHouse of Seminole is a dynamic organization whose mission is to provide comprehensive services to victims of domestic violence.
Voices for Children Foundation, Inc. Children's Needs Program (Miami Dade County) - $5,000 to help purchase necessities such as food, uniforms, educational supplies for teens, making the transition from foster case to independent adulthood. Voices for Children Foundation is nonprofit organization that raises funds to ensure that the Eleventh Judicial Circuit Guardian and Litem (GAL) Program is able to serve as many abused, abandoned and neglected children as possible in Miami-Dade County.
Healthy Mothers, Healthy Babies Coalition of Broward County, Inc. Cribs for Kids Program (Broward County) - $7,500 to purchase cribs for the Cribs for Kids program. Founded in 1988 in response to a high rate of infant mortality and a crisis in prenatal care among low-income women, the mission of Healthy Mothers Healthy Babies of Broward County is to reduce infant deaths by providing resources and education to pregnant women, parents and their families. It provides 5,000 low-income, culturally diverse pregnant and parenting families with: health education, case management, parenting training, mental health counseling, family support services, a teen parenting program, and the Best for Broward Babies awareness campaign.
Quigley House, Inc. Emergency Shelter (Clay County) - $4,000 to provide clients gas cards and partially fund the Residential Case Manager's salary. Quigley House provides crisis intervention, temporary shelter, protection, counseling, community education and prevention programs to stop domestic abuse and adult sexual assault.
Broward Partnership for the Homeless, Inc. Emergency Shelter Program (BPHI) (Broward County) - $10,000 to provide food and supplies needed for the Emergency Shelter Program BPHI reduces homelessness by promoting independence and self-worth through advocacy, housing and comprehensive services. BPHI serves an average of 1,200 homeless each year.
Community Cooperative Ministries, Inc. (CCMI) Everyday Markets Program (Fort Myers) - $5,000 to purchase food and supplies for families in crisis in the Everyday Markets Program.  CCMI provides nutritious meals, groceries, education, food stamp access and social service referrals to the frail and elderly, the homeless, the working poor, the hungry and children.
Christian HELP Food Distribution Center (Cassleberry) - $5,000 to pay for transporting donated food to over 9,000 unemployed and their families that are making the transition from unemployment to employment. Christian HELP Food Distribution Center is the number one private agency in Central Florida for the effectiveness of its job placement services for area unemployed.
Sulzbacher Center for the Homeless Meal Program (Jacksonville) - $10,000 to be spent on food and paper products for the Meals Program. The Center serves over 1300 meals a day. $10,000 will cover 25 meals a day for eight days.  The Center empowers homeless and at-risk men, women and children to achieve a better life through a full range of services, both direct and in collaboration with community partners, thus renewing hope and restoring lives.
University of South Florida Foundation's Ronald McDonald Care Mobile (Tampa) - $12,500 for medical equipment maintenance, upgrades and salary support for two key positions that operate the Care Mobile.  The Care Mobile is a 40-foot-long by 8-foot-wide mobile medical and dental office staffed with a specialized driver and an Advanced Registered Nurse Practitioner.
Henderson Mental Health Center, Inc. Safe Haven Homeless Shelter Program (Fort Lauderdale) - $4,500 to purchase basic clothing (underwear, socks, sleepwear and shoes) for 60+ homeless men and women admitted to the Safe Haven homeless shelter.  The Center provides accessible, cost effective and quality behavioral healthcare services to the people of South Florida to promote their mental health and well-being.
Hispanic Unity of Florida (HUF), Unity 4 Kids Preschool Program (Hollywood) - $5,000 to purchase educational materials, including books, parent education guides and program supplies for preschool children and their parents. HUF provides skills, contacts and tools that empower Hispanics immigrants and other members of the community to become self-sufficient and lead productive lives.
Georgia
Community Assistance Resources & Emergency Services (CARES) Food for Hunger Program (Jasper) - $7,500 to purchase of food for the Food for Hunger program. CARES provides food and essential non-food items, temporary financial assistance, educational assistance and resource counseling to those in need in Pickens County, GA.
Good News Clinics (GNC) (Gainesville) - $5,000 to purchase hypertension, diabetes and seizure medications that cannot be obtained through pharmaceutical patient assistance programs. GNC is the largest free clinic in Georgia and include the Sam Poole Medical Clinic, the Green Warren Dental Clinic, an ophthalmology clinic, a heart failure clinic, health education programs and a dispensary.
Center for the Visually Impaired, Inc (CVI), Social, Therapeutic, Academic, and Recreational Services (STARS) After School Enrichment Program (Atlanta) - $5,000 to pay for 75 students' transportation from CVI to the STARS After School Enrichment Program. CVI is Georgia's largest comprehensive, fully accredited, private organization serving visually impaired individuals of all ages and empowers people impacted by vision loss to live with independence and dignity. STARS After School Program offers visually impaired students after school activities and instruction, summer camps, mentoring, and weekend events including cultural and educational field trips, recreation activities, and an annual retreat and service project.
Massachusetts
Community Health Center of Cape Cod Adolescent Care Program (Falmouth) - $10,000 to purchase clinic supplies and pay for printing expenses for educational materials and supplement staff salaries for the Adolescent Care Program. The Community Health Center of Cape Cod improves the health status of the patients and communities it serves through the provision of comprehensive, high quality, compassionate healthcare to all regardless of their ability to pay.
North Shore Community Action Programs Cyber Youth Program (Salem) - $5,000 to purchase educational computer software programs, math, science and SAT preparation tools,  healthy snacks and homework supplies such as paper, pens, markers and scissors. The donation will enable the program to support 100 low-income students throughout the school year and summer. North Shore Community Action Programs provides innovative social services that help low-income families and individuals find the stability they need to rise out of poverty.
Newton Community Service Center (NCSC) Early Literacy Enhancement Project (Newton) - $5,000 to purchase books and educational toys and pay salary/wages for the Early Literacy Enhancement Project. NCSC strengthens children, youth, families and communities through educational programs.
South Boston Community Health Center, Inc. Food Pantry Program (South Boston) - $5,000 to purchase food, supplies, a refrigerator/freezer for food storage, software to track product and clients and transportation costs. The South Boston Community Health Center provides accessible, high quality care to all patients, regardless of status and ability to pay.
Crittenton Women's Union, Inc. (CWU) Horizons Program (Boston) - $5,000 to purchase essential home supplies and clothing for women and children enrolled in the Horizons Program. The Program changes the lives of women and children by providing safe housing, support, and education and training programs.
Greater Boston Food Bank's Kids Café Program (Boston) - $15,000 to support the Kids Cafe Program and help children in need receive a nutritious, kid-friendly meal five days per week at one of nine Boys & Girls Clubs in Eastern Massachusetts. Funds will be used to purchase fresh produce and other healthy food for Kids Cafe Meals.
For Kids Only (FKO) Afterschool, Inc. Literacy and Writing Centers (Revere) - $5,000 to purchase books, children's magazine subscriptions, moveable furniture and rug, rolling listening centers with headphones and project materials. FKO provides after-school child care, youth development and educational programming to low-income and disadvantaged youth and their families north of Boston.
Lifebridge Medical Clinic (Danvers) - $7,500 to purchase medical supplies and equipment for the Medical Clinic. Lifebridge (FKA The Salem Mission, Inc.) is a non-profit organization that provides critically important supportive services to homeless men and women of the North Shore in Massachusetts. Their mission is to end the crisis of homelessness for the men and women served.
Cape Cod Child Development Program, Inc. Mobile Dental Clinic and Education for Head Start Families (Hyannis) -  $5,000 to pay for professional services provided by dental experts, as well as dental supplies including for the Mobile Dental Clinic and Education for Head Start Families. Cape Cod Child Development Program provides child care, educational and developmental intervention and family support services. It offers child-focused, family-centered programs that are affordable, accessible and high quality.
Henry Lee Willis Community Center, Inc. Neighborhood Center Food Pantries (Worcester) - $5,000 to purchase food for distribution at Willis Center's two neighborhood center food pantries. The Center provides social and human services for the general public, including the poor and disadvantaged and especially to communities of color, in an accessible and culturally sensitive manner.
Pine Street Inn's Pleasant Street Home (Dorchester) - $15,000 to assist in funding Case Management Worker costs and Housing Support Staff costs at the Pleasant Street home.  The Pine Street Inn offers basic necessities such as food, clothing, shelter and health care, and transitional programs that help guests take significant steps in their journeys out of homelessness and regain relationships, life skills, employment and housing.
Self Esteem Boston Educational Institute, Inc. Skills for Success Program (Jamaica Plain) - $7,500 to purchase supplies and materials at ten Greater Boston Women's shelters and transitional programs, operate the Skills for Self Improvement Curriculum at the Germantown Neighborhood Center and Food Pantry in Quincy, and train the Skills for Building Confidence Curriculum at the Quincy Career Center. Self Esteem Boston facilitates positive lasting change in the lives of individuals.
StandUp for Kids (SUFK) Worcester Street Outreach Program (Worcester) - $2,000 to purchase 240 food bags distributed to youth through the Street Outreach program and purchase 120 meals to serve the youth at the Outreach Center. SUFK helps homeless children and street kids improve their lives. Volunteers walk the streets providing food, clothing, blankets, sleeping bags, hygiene products, assistance with obtaining birth certificates and IDs, and referrals to soup kitchens.
Haley House Take Back the Kitchen Program (Boston) - $7,500 to purchase supplies and materials, pay rent and occupancy fees, provide transportation, and help partially fund the salary and wages of the Curriculum Manager. Haley House helps address homelessness by creating housing and jobs, promoting urban revitalization, and growing food and providing healthy meals to those with limited resources.
Brandeis University The Waltham Group's Programs (Waltham) - $5,000 to pay for expenses transportation, supplies and snacks for the afterschool program. Students are encouraged to participate in a wide-range of hands-on learning opportunities, including community engaged projects, as part of the University's commitment to social justice.
Athol YMCA Y Get Started Program (Athol) - $5,000 to purchase furniture for the homeless shelter. The Athol Area YMCA has been committed to strengthening and enriching the lives of all individuals, families and community through quality programs and services that build healthy spirit, mind and body including childcare, youth, physical fitness and community outreach.
Maryland
Mental Health Association Adult Homeless Mental Health Services (Rockville) - $5,000 to assist clients with basic needs including food, clothing, healthcare and utilities, and to assist in maintaining the transport van. The Mental Health Association of Montgomery County advances public understanding of mental illness and mental health managing programs for children, teens, families and senior adults, including those with long-term mental illness.
Cecil Partnerships for Children, Youth and Families (CPCYF) ASCEND Program (Elkton) - $3,320 to provide GED coaching, mentoring and testing supplies. CPCYF is responsible for combining state, federal and local funds to develop innovative programs that address the needs of the county's families.
National Center for Children & Families (NCCF) Family Services Division (Bethesda) - $5,000 to assist families in the Family Services Division with childcare costs, help with utility deposits and help with housing security deposits. NCCF serves victims of poverty, homelessness, abuse/neglect and domestic violence throughout the Washington Metropolitan region.
Prince George's Child Resource Center Healthy Families Program (PGCRC) (Adelphi) - $5,000 for emergency basic supplies for families in need and to offset the cost of  workers'  travel expenses.  PGCRC helps create healthy and nurturing environments for children by supporting their families and education of their caregivers.
Southern Maryland Food Bank of Catholic Community Services Hunger Conference (Hughesville) - $12,500 to purchase food, provide food safety, nutrition, meal preparation and product handling training, and support the Hunger Conference. Southern Maryland Food Bank of Catholic Community Services strengthens the lives of people in need by giving help that empowers and hope that lasts.
United Communities Against Poverty, Inc. (UCAP) Shepherd's Cove Homeless Shelter (Capitol Heights) - $5,000 to cover transportation expenses, secure housing and attend medical appointments. UCAP provides emergency assistance and targeted services for disadvantaged children and families. UCAP provides daily computer classes to county residents and GED classes for high school dropouts, a food pantry and the Shepherd's Cove Homeless Shelter.
The Arc of Carroll County, Inc. VOICE & TCP Programs (Westminster) - $5,000 to purchase curriculum guides, office and clerical supplies for the Job Development Center programs.  The organization supports individuals with developmental disabilities. A total of 43 students are currently enrolled in the VOICE and TCP programs and up to 100 adults are eligible to use the resources.
Maine
Southern Maine Agency on Aging Meals on Wheels Program (Scarborough) - $7,500 to purchase food to create nutritious meals for approximately 1,300 elderly residents. The Agency services nearly 20,000 people each year, including caregivers of people 60 and over.
New Hampshire
Families First of the Greater Seacoast  Dental Center (Portsmouth) - $5,000 to purchase dental supplies for the Dental Center. Families First Health and Support Center is an independent, non-profit community health center that contributes to the health and well being of the Seacoast community by providing a broad range of health and family services to all, regardless of ability to pay.
New Jersey
Children's Aid & Family Services, Inc. Baby Basics Program (Paramus) - $7,500 to purchase diapers and infant formula for distribution through the Baby Basics Program. Children's Aid and Family Services provides programs supporting basic needs of at-risk and low-income families, including child care, Baby Basics, eldercare services, adoption services, alcohol and drug abuse education programs and advocacy for responsive substance abuse prevention and treatment.
Court Appointed Special Advocates (CASA) for Children of Monmouth County (Eatontown) - $5,000 for training supplies and to support the salary of a case worker involved in the direct care of CASA clients. Children of Monmouth County advocates for abused and neglected children within the court system that are in out of home placement and provide assistance in helping to move children to a safe and permanent home.
Catholic Family & Community Services Emergency Services Program (Paterson) - $4,000 to purchase food for the Emergency Services Program food pantry. The mission of CFCS is to provide social services that address the needs of individuals, families and groups in our community, especially the poor, to advocate for justice and to convene other persons to do the same.
Homefirst Interfaith Housing & Family Services, Inc. Emergency Shelter Program (Plainfield) - $5,000 to help pay for costs of day-to-day operation of the Emergency Shelter Program, specifically supplies and materials for the day facility, volunteer training and social services, as well as transportation expenses. Homefirst Interfaith Housing and Family Services provides homeless women and families in Union County, NJ, with shelter, food and other basic necessities, while promoting personal development.
Womanspace Emergency Shelter Program (Trenton) - $10,000 for groceries and home supplies for women and their families seeking shelter from domestic violence, sexual assault and human trafficking.  Womanspace provides a comprehensive array of services to individuals impacted by domestic and sexual violence and is dedicated to improving the quality of life for survivors and their families.
Northwestern New Jersey Community Action Organization (NORWESCAP), First Book of Hunterdon County (Flemington) - $5,000 to provide 2,000 books to children in the community. Using an average of ten books per child, the grant would enable books to be given to 200 children over a 9-12 month period.  NORWESCAP is a private, non-profit corporation originally established in 1965 under the Economic Opportunity Act to serve the low-income population of Hunterdon, Sussex and Warren Counties.
Mercy Center, Inc. Emergency Services Food Pantry Program (Asbury Park) - $5,000 to purchase infant formula and other hygiene products for the Emergency Services Food Pantry Program. Mercy Center of Asbury Park provides hope and healing to people in community through its education, emergency and family services.
Linkages Transitional Living Program/ Easter Seals (East Brunswick) - $5,000 to purchase home furnishings for families in the Fort Monmouth Shelter operated by Easter Seals of New Jersey. Easter Seals helps people and families with disabilities and special needs live, work and play in their communities with equality, dignity and independence.
Bridges Outreach, Inc. Make A Difference: Filling Special Needs Program (Summit) -  $5,000 to purchase specific food and clothing items to supplement donations, including work shoes, boots, special sizes, personal garments, backpacks and school supplies. Bridges determines the needs of the homeless and nearly homeless (living in shelters or transitional housing) and  provides basic necessities and, for sheltered children, it provides mentoring programs with local high school students, summer camp opportunities and monthly activity days and birthday parties.
Children on the Green of Morristown, Inc. Nutritious Free Lunch Program (Morristown) - $5,200 to purchase nutritional lunches for children in the Nutritious Free Lunch Program. Children on the Green is a nonprofit childcare and early childhood education center committed to quality, developmentally appropriate care for children and families living or working in the Morristown, NJ area. They are the only institution in the area that specifically funds childcare slots for homeless children.
Providence Medical Clinic (Neptune City) - $5,000 to purchase medical supplies and equipment for patients. The Providence Medical Clinic's mission is to improve the quality of life for underserved and uninsured working-poor families in Monmouth, NJ by providing access to free medical care within an environment of dignity and cultural competence. The facility provides approximately 5,500 patient-visits annually and treats primarily Hispanics and other minorities from low-income, diverse populations.
New York
Capital Region Youth Tennis Foundation, Inc. Power Clubs and Summer Book Giveaway Programs (Albany) - $5,000 to fund and staff the Book Power Clubs and Summer Book Giveaway programs.  The Capital Region Youth Tennis Foundation serves low-to-moderate income areas of New York's capital region. Its mission is to reach out in a loving, caring way to the youth of the Capital Region using tennis as the medium, especially in inner cities.
Genesee County Court Appointed Special Advocates (CASA) for Children, Inc. (Batavia) - $3,000 to pay the costs of bringing training to new and current volunteers. The funds will also pay for training materials to train at least three new volunteers that will allow the organization to expand their services. CASA serves children in Genesee County by providing trained community volunteers to advocate for the best interests of children who are abused or neglected.
The Schenectady Inner City Ministry (SICM) Emergency Food Pantry, Summer Lunches, the Damien Center, Safe Parks & Edible Playgrounds (Schenectady) - $15,000 to purchase food for the Emergency Food Pantry, Summer Lunches, the Damien Center, Safe Parks & Edible Playgrounds. SICM mission is to minister the urban community and its individuals; to challenge religious organizations, individuals and the general community to provide greater involvement and service in the urban community; and to develop understanding, trust and cooperation among all religious organizations.
Rockland Emergency Residential Shelter (New City) - $5,000 to help pay for food for the women and their children in the Emergency Residential Shelter, and for gas used by staff and volunteers to shop for food and to deliver it to the shelter. The Rockland Family Shelter works to end violence against women and their children through residential and non-residential victim services, prevention programs, outreach and education, survivor empowerment, advocacy, inter-agency collaboration, technical assistance and leadership in community action.
Faith & Hope Community Center Garden Program (Syracuse) - $4,800 to help fund a program coordinator who works directly with clients, gardening supplies and materials. The Center helps to foster healthy kids and families by promoting affirmation of family structure, anger management, conflict resolution, good interpersonal skills and character development while offering physical and emotional experiences.
New Alternatives for Children (NAC), Inc. Food Pantry (New York) - $12,500 to pay for new Food Pantry refrigeration equipment, marketing materials and to fund a portion of client focused employee salaries. NAC is a social service and healthcare agency specializing in serving families with children who are medically fragile and/or have multiple disabilities.
Meals on Wheels Programs & Services of Rockland, Inc. Homebound Meal Delivery Program (Nanuet) -- $10,000 pay for food, supplies and a portion of client focused employee salaries in order to provide meals to the homebound, seniors and others in Rockland County. Meals on Wheels supports five multi-purpose Senior Centers and a social-model Adult Day Care Center targeted to reach the frail and cognitively impaired. It operates a central commissary where 1,500 meals are produced five days a week, a transportation network to transport food and people and a Senior Learning Center that offers a range of computer classes.
Jericho Road Ministries, Inc. Hope Refugee Focused Learning For Youth (F.L.Y.) Program (Buffalo) - $5,000 to purchase three laptops, educational software, new books, activity and cooking supplies, and help fund field trips. The grant will also allow students to select and purchase their own books at a local bookstore. The organization serves low-income residents in Buffalo with a mission to facilitate wellness and self-sufficiency by addressing health, educational and economic barriers.
Hope for Youth, Inc. Intensive Case Management Program (Amityville) - $5,000 to purchase basic necessities needed by families, including emergency food supplies, clean beds and bedding, laundry items, toiletries and housing. Hope for Youth provides an array of residential and community-based services delivered through qualified professional staff. All programs provide crisis intervention, treatment and support to help parents keep their family together, to ensure children return to a safe home or move to an adoptive home and to help adolescents transition from foster care to independence.
The Fund for Public Schools My Own Book Fund Program (New York) - $10,000 to purchase books for third grade classes participating in the My Own Book Fund. My Own Book Fund enhances child literacy in disadvantaged communities by empowering third grade children to select, purchase and read their very own books. This grant will allow 175 inner-city children to participate in the program which brings children to a bookstore where each child is allowed to purchase $50 worth of books. For many of them, it will be their first visit to a bookstore and their first opportunity to purchase their own books.
Corona Self Help Center, Inc. Recovery Centers (CSHC) - $5,000 to pay for food for residents at the three Recovery Centers. CSHC helps rehabilitate people suffering from the consequences of substance use disorders, focusing on their physical, mental and spiritual aspects by connecting to the individual's social and financial reintegration in a dignified and efficient way. It achieves its mission through the recovery centers, telephone hotline, self-help meetings and extensive outreach activities.
Association for the Blind & Visually Impaired (ABVI ) Goodwill Scouting for Food & Clothing Program (Rochester) - $5,000 to purchase supplies and materials for the program. ABVI prepares and empowers people who are blind or visually impaired to be self-sufficient and contribute to their families and communities.
North Carolina
Meals on Wheels of Wake County's Adopt-a-Day Program (Raleigh) - $5,000 to purchase a day's worth of food to be prepared and distributed to 1,500 clients. The organization is the only meal home-delivery program in Wake County and services are available to anyone over the age of 60 residing in Wake County.
Rape, Child & Family Abuse Crisis Council of Salisbury-Rowan, Inc. Battered Women's Shelter Food Pantry (Mooresville) - $5,000 to purchase food and other nutritional supplies for the food pantry. The Rape, Child and Family Abuse Crisis Council of Salisbury-Rowan is the only domestic violence service provider in Rowan County and has sheltered 2,003 women and 1,981 children.
Urban Ministries of Wake County, Inc. Crisis Support Program (Raleigh) - $5,000 to purchase food for the food pantry and serve meals to 950 men, women and children. Urban Ministries works with the poorest citizens of Wake County by providing services that renew lives and restore hope.
Men's Shelter of Charlotte (MSC) Emergency Shelter Service (Charlotte) - $5,000 to purchase food, provide transportation to and from work, and provide laundry services for homeless men in the shelter. MSC is the only permanent emergency shelter for unaccompanied men over age 18 in Charlotte-Mecklenburg.
Florence Crittenton Services, Inc. (FCS) Maternity Program (Charlotte) - $7,500 to purchase food and provide meals and snacks to expectant mothers in the Maternity Program. FCS provides shelter, health, education, and social services for single pregnant adolescents, women, and their families. The goal is for all mothers who enter the program to have healthy pregnancies, healthy babies, and healthy children.
Open Door Clinic (Raleigh) - $5,000 for blood pressure monitors, thermometers, thermometer covers, diabetic testing supplies, syringes, prothombin ratio and international normalized ratio monitors and supplies, bandages, and exam table covers. Open Door Clinic offers free health care services with dignity and professionalism and concern for the indigent and working poor of Alamance County, NC.
Hope Haven, Inc. Residential Recovery Program (Charlotte) - $4,950 to help 60-80 formerly homeless residents during their job search and initial employment purchase, providing bus passes, alarm clocks, picture IDs, portfolios, and resume paper. Hope Haven's is a foundation for recovery, providing life skills for chemically dependent adults and families within a supportive residential environment, leading to independence.
Inter-Faith Council for Social Service (IFC) Smith/Monk Food Pantry - $5,000 to purchase nutritious food for the Smith/Monk Food Pantry. IFC provides crisis intervention and assistance, as well as shelter, food, direct services, advocacy and information to people in dire need helping individuals and families achieve their goals.
Ohio
Free Medical Clinic of Greater Cleveland (Cleveland) - $5,000 to support the treatment of Diabetes through the purchase of diabetes test strips, lancets, insulin, syringes and all life-critical medical supplies. The Free Medical Clinic of Greater Cleveland provides life-saving medical care to under-served and marginalized populations at no cost to the individuals.
Pennsylvania
The Stone Garage After-School Tutoring & Mentoring Programs (Kennett Square) - $7,500 to purchase supplies and pay for criminal background checks for the After-School Tutoring and Mentoring Programs.  The free program offers after-school tutoring, mentoring, recreation and community service and enrichment center for young people. The Garage serves more than 400 middle and high school students.
Chester County Community Dental Center Children's Care Program (Coatesville) - $5,000 to provide vital dental services for approximately 750 at-risk children in Chester County. The donation will bridge the gap between the reimbursements received from patients and insurance companies and the actual cost of providing services in the Children's Care Program. Chester County Community Dental Center is a non-profit, full service dental office that offers basic hygiene and dental treatment as well as prevention education for children and adults in an atmosphere of compassion and respect.
Operation Warm Coat Program (Chadds Ford) - $10,000 to purchase 400 new winter coats for children receiving treatment in local free medical clinics.  Operation Warm Coat provides winter coats to children between the ages of 3-12. The organization hopes that every child wearing a new winter coat is healthy, able to attend school regularly and has strong self esteem.
Junior Achievement (JA) of Berks County, Inc. Financial Literacy & Entrepreneurial Education Programs (Reading) - $4,250 to fund Junior Achievement in five middle grade classroom programs in Greater Reading, PA. Junior Achievement programs span grades K-12 with age appropriate curricula designed to motivate young people to value, understand and want to actively participate in citizenship in a free enterprise economy. In partnership with business and educators, JA brings the real world to students, opening their minds to their potential and preparing them for the workplace using hands-on experiences to help young people understand the business of life.
Central Pennsylvania Food Bank's Food Security Network (Harrisburg) - $15,000 to fund a portion of client facing employee salaries, transport food and maintain vehicles that transport food to and from member agencies. The mission of the food bank is to fight hunger, improve lives and strengthen communities.
Lehigh Valley Health Network (LVHN) Mobile Dental Clinic Program (Allentown) - $10,000 to help fund the Mobile Dental Clinic program that serve uninsured, low-income children with no access to dental care, purchase dental clinical supplies to perform comprehensive exams, preventative care and treatments for an estimated 850 individual patients. LVHN is committed to its mission to heal, comfort and care for the people of its community by providing advanced and compassionate health care of superior quality and value, supported by education and clinical research.
Freedom Valley YMCA STRONG School Age Program & STRONG Y Achievers Program (West Norriton) - $10,000 to support STRONG Youth Programs. Funding will be used to provide tuition scholarship for 33 children for one month. YMCA provides high quality programs and services for families, children, youth, adults, challenged individuals and seniors in the community in the areas of child care, day camp, fitness and wellness, aquatics, sports and recreation and teen leadership.
Rhode Island
Washington Park Citizens' Association, Inc. After School Program (Providence) - $5,000 in scholarship assistance offered to parents enrolled in the after school program. The Washington Park Citizens' Association Inc. provides programs and services to help individuals and families in need gain greater self-sufficiency.
Chamber Education Foundation At-Risk Mentoring Program (RIMP) (Coventry) - $7,500 to lead a statewide mentor recruitment effort which will result in 600 new mentor/mentee matches, create marketing materials and implement a social media strategy to attract additional mentors. The mission of the RIMP is to enhance the lives of Rhode Island's youth through mentoring.
Rhode Island Center Assisting Those In Need (RI CAN) Emergency Outreach Programs (Charlestown) - $5,000 to support the emergency outreach programs, purchase food, and provide emergency housing and utility assistance. RI CAN provides vital support services, including emergency food, shelter and clothing, to over 25,000 individuals with the help of more than 100 volunteers and staff.
Virginia
Peninsula READS Adult Literacy Volunteer Training Program (Newport News) - $8,380 to fund salaries, purchase program materials, books, supplies and training materials for the Adult Literacy tutor training program. Peninsula READS teaches adults, through personalized instruction, the skills they need to participate fully in society as workers, family members and citizens.
Goochland Free Clinic & Family Services Dental Program (GFCFS) (Goochland) - $5,000 for specialized equipment needed for prosthodontics including restorations, extractions, hygiene and dentures. GFCFS is a volunteer-based, nonprofit organization, providing a wide range of basic human needs services to impoverished Goochland residents. Health services include medical, mental health and dental care at no cost to low-income residents without insurance.
Alexandria Neighborhood Health Services, Inc. (ANHSI) Dental Supplies for Healthy Smiles Program (Alexandria) - $5,000 to purchase dental supplies for the Dental Supplies for Healthy Smiles program. ANHSI provides accessible, coordinated community based primary health care and human services to people in Alexandria and surrounding communities.
Bethany House of Northern Virginia, Inc. (BHNV) Family Assistance Program (Alexandria) - $7,500 to pay for a portion of client focused employee salaries in order to transport clients, and provide counseling and assistance with job training in the Family Assistance Program. BHNV helps homeless women and children, who have suffered from domestic violence, regain health and dignity and become reestablished in their community by providing temporary housing and support.
Menchville House Ministries, Inc. From Hurt to Hope Program (Newport News) - $7,750 for food, utilities, medical supplies and computer lab supplies including a network printer. Menchville House helps women and their children return to self-sufficiency by providing a temporary home and supportive services. Residents within the transitional home can stay up to 24 months and are offered three meals a day, along with many life-skills and educational programs.
Central Virginia Food Bank Mobile Food Pantry (Richmond) - $5,000 to purchase food that will help expand the Mobile Pantry services from eight to 12 sites and help serve 15,000 households annually. Central Virginia Food Bank and Meals on Wheels have worked together since 2008. It serves Central Virginia with a mission to work together to effectively and efficiently fight hunger to enhance lives in our community.
Arlington Free Clinic Pharmacy Program (Arlington) - $5,000 to purchase generic medications for diseases such as diabetes, asthma and hypertension and pharmacy supplies like diabetes test strips, medication vials/lids and labels. The grant will allow more than 1,700 individuals to receive essential medications prescribed for acute and chronic medical conditions. The Arlington Free Clinic provides free, high quality medical care to low income, uninsured adult residents.
About BJ's Charitable Foundation
BJ's Charitable Foundation was established with the mission to enrich every community BJ's Wholesale Clubs serve.  The Foundation supports nonprofit organizations that primarily benefit the underprivileged in the area of basic needs (hunger prevention, self-sufficiency, education and health).  For more information about BJ's Charitable Foundation, please visit, www.bjs.com/charity.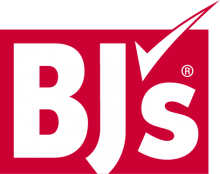 BJ's Wholesale Club
BJ's Wholesale Club
About BJ's Wholesale Club
Headquartered in Westborough, Massachusetts, BJ's is a leading operator of membership warehouse clubs in the Eastern United States. The company currently operates 207 clubs in 15 states.
BJ's provides a one-stop shopping destination filled with more top-quality, leading brands including its exclusive Wellsley Farms and Berkley Jensen brands, which are all backed by BJ's 100% money-back guarantee; more fresh foods from USDA Choice meats to premium produce to delicious organics in many supermarket sizes; and more great value and amazing savings every day. BJ's is also the only membership club to accept all manufacturers' coupons and for greater convenience offers the most payment options.
Giving back has always been at the very core of BJ's culture, too. Through local clubs, volunteerism, BJ's Feeding Communities and BJ's Charitable Foundation, the company supports and enhances programs that provide vital services within each community it serves. Additionally, BJ's is focused on preserving the Earth for future generations through a wide array of responsible sourcing and sustainability efforts. For more information, visit www.bjs.com/community.
To check out all the MORE BJ's has to offer, visit www.bjs.com and for exclusive content find us on Facebook, Twitter and Pinterest.
About BJ's Charitable Foundation
BJ's Charitable Foundation was established with the mission to enrich every community BJ's Wholesale Clubs serve. The Foundation supports nonprofit organizations that primarily benefit the underprivileged in the areas of hunger prevention and education. To learn more, visit
www.bjs.com/charity
.
More from BJ's Wholesale Club