Published 08-01-11
Submitted by Timberland
(Marketwire) - The Timberland Company (NYSE: TBL), a leading outdoor footwear and apparel company known for its best practices in transparency and accountability, today announced the company's CSR goals and forward-looking targets, which are positioned to align more strategically with its overall brand values. The updated goals and targets have been published on Timberland's newly-launched CSR communications portal, which provides a dynamic, integrated experience that informs, inspires and engages consumers around the brand's CSR efforts.
Timberland's Bold CSR Goals
Timberland's refined CSR goals focus on larger issues associated with each pillar -- Climate, Product, Factories and Service. For example, the company's aspiration around its products has evolved from designing recyclable product (one area of the product lifecycle) to creating a strategy to ultimately target the entire life cycle through cradle-to-cradle innovations.
Similarly, the company's approach for compliance with its Code of Conduct has evolved from a check-list approach in factories to putting workers at the heart of the assessment process and driving changes that ensure human rights and improve lives.
"We want to be proof positive in terms of the change we seek to influence through our business. Our updated goals now reflect this approach -- and engaging employees and communities in this work is a critical part of our objectives," said Mark Newton, Vice President of CSR for Timberland. "Our climate goal, in particular, is framed in a way that is ambitious, meaningful to consumers, and closely linked to our goal of becoming the number one outdoor brand."
Timberland's new bold goal for each of its four CSR pillars are as follows:
CLIMATE: Protect the Outdoors
PRODUCT: Innovate Cradle-to-Cradle
FACTORIES: Improve Workers' Lives
SERVICE: Engage Communities
The new goals are not just aspirational -- quantifiable performance metrics have been established for each pillar. For instance, to support Timberland's bold product goal, the brand will work to increase the percentage of renewable, organic and/or recycled materials used in its products to more than 50 percent by 2015.
"I loved drilling down into the data in the website," said Dara O'Rourke Co-Founder of GoodGuide, whose mission is to help consumers make purchasing decisions that reflect their preferences and values. "As a researcher, and a consumer, Timberland's site let me understand much better the company's actual environmental and social footprint, see what they are doing specifically to improve their performance (and where I think their actions may not meet the challenge), and then track them over time. I look forward to the company publishing product-level environmental scores in the near future. I think this kind of product-level transparency could be a real game-changer in the apparel and footwear industry."
New CSR Communications Platform
In addition to its new CSR goals and performance targets, Timberland has released its annual 2009-2010 performance data on the portal. The portal replaces printed CSR-related communications and will be updated quarterly, allowing visitors to view data against the company's quantifiable CSR targets associated with each pillar.
But there's more than metrics -- in an effort to reach a broader consumer audience, the portal places data in the context of stories about how Timberland and its partners are enacting change to positively influence a variety of social and environmental issues. The site also allows readers to probe deeper and explore the progress Timberland is making against its groundbreaking initiatives, such as its Green Index® rating system, its commitment to plant 5 million trees in the next 5 years, and learn what opportunities and challenges lie ahead.
"This new tool offers us an opportunity to educate and inspire consumers to take part in our Earthkeepers philosophy, which encourages consumers to be good stewards of the earth and their communities," said Jeff Swartz, President & CEO of Timberland. "Timberland is, and will continue to be, a values-based company. We see this new initiative as a way to integrate our CSR goals with the overall brand and engage a broader group of stakeholders in our commerce and justice mission."
On the new portal, people can also follow Timberland's CSR efforts in real-time and join the ongoing discussion through Timberland's Bootmakers Blog, stakeholder engagement call podcasts, Voices of Challenge dialogue, Twitter and the brand's YouTube channel.
About Timberland
Timberland (NYSE: TBL) is a global leader in the design, engineering and marketing of premium-quality footwear, apparel and accessories for consumers who value the outdoors and their time in it. Timberland markets products under the Timberland®, Timberland PRO®, Mountain Athletics®, SmartWool®, Timberland Boot Company® and howies® brands, all of which offer quality workmanship and detailing and are built to withstand the elements of nature. The company's products can be found in leading department and specialty stores as well as Timberland® retail stores throughout North America, Europe, Asia, Latin America, South America, South Africa and the Middle East. Timberland's dedication to making quality products is matched by the company's commitment to "doing well and doing good" -- forging powerful partnerships among employees, consumers and service partners to transform the communities in which they live and work. To learn more about Timberland, please visit www.timberland.com.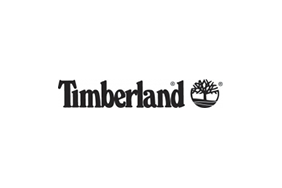 Timberland
Timberland
Timberland is a global outdoor work and lifestyle brand that's on a mission to equip and inspire a new generation to step outside and move the world forward. Based in Stratham, New Hampshire, Timberland also has international headquarters in Switzerland and Shanghai. Best known for its original yellow work boot introduced in 1973 to take on the harsh elements of New England, Timberland today offers a full range of footwear, apparel and accessories made with eco-conscious innovation for people who share the brand's passion for enjoying – and protecting – Nature.
At the heart of the Timberland® brand is the core belief that a greener future is a better future. This comes to life through a decades-long commitment to make products responsibly, protect the outdoors, and strengthen communities around the world. The brand has committed to plant 50 million trees worldwide by 2025, and has a bold vision for its products to have a net positive impact on Nature by 2030, giving back more than they take. To share in Timberland's mission to step outside, work together and move the world forward, visit a Timberland® store, timberland.com or follow @timberland or @timberlandpro. Timberland is a VF Corporation brand.
More from Timberland