Published 07-28-11
Submitted by CVS Health
/PRNewswire/ - CVS Caremark (NYSE: CVS), the nation's largest pharmacy health care provider, will welcome thousands of delegates to the 2011 National Urban League Conference as a title sponsor of the event that is taking place in Boston this week.
"We are excited to partner with the National Urban League and to support this important event," said Larry J. Merlo, President and CEO of CVS Caremark.
"Like the Urban League, we value diversity and share a common belief in the importance of revitalizing local communities and creating a more diverse workforce," Merlo added. "That's why we are exploring a deeper partnership with the Urban League that will leverage their grassroots reach into multi-cultural communities with the goal of helping people build prosperous careers."
CVS Caremark focuses its diversity strategy on a number of objectives including reflecting the marketplaces it serves, and leveraging workplace relationships by creating and sustaining an environment of inclusion. The Company also creates workplace policies, practices and programs that enable all colleagues to perform at their highest potential and ensure alignment with and engagement of all key external customers, clients, communities and constituents.
"Employers know what skills they want in their workforces, but they often lack full access to communities where they can identify and foster the talent they need for today and tomorrow," said David Casey, Vice President of Workforce Strategies and Chief Diversity Officer at CVS Caremark. "A big part of the role of corporate talent acquisition is to deliver the right people in the right roles at the right time in the right places. Given the rapidly changing dynamics of the communities from which we draw talent, diversity has to be top of mind for any company that wants to remain relevant and competitive."
During the NUL Conference, CVS Caremark will also participate in the Career Expo and will have a booth at the Exhibition Hall where conference-goers can have free health screenings and consultations with pharmacists and nurse practitioners, get free make-overs and receive free samples of CVS/pharmacy-branded products.
About CVS Caremark
CVS Caremark is the largest pharmacy health care provider in the United States with integrated offerings across the entire spectrum of pharmacy care. We are uniquely positioned to engage plan members in behaviors that improve their health and to lower overall health care costs for health plans, plan sponsors and their members. CVS Caremark is a market leader in mail order pharmacy, retail pharmacy, specialty pharmacy, and retail clinics, and is a leading provider of Medicare Part D Prescription Drug Plans. As one of the country's largest pharmacy benefits managers (PBMs), we provide access to a network of approximately 65,000 pharmacies, including more than 7,200 CVS/pharmacy® stores that provide unparalleled service and capabilities. Our clinical offerings include our signature Pharmacy Advisorâ"¢ program as well as innovative generic step therapy and genetic benefit management programs that promote more cost effective and healthier behaviors and improve health care outcomes. General information about CVS Caremark is available through the Company's website at http://info.cvscaremark.com/.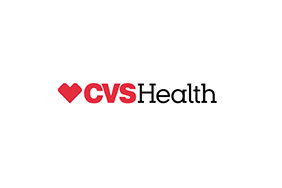 CVS Health
CVS Health
CVS Health (NYSE: CVS), is a pharmacy innovation company helping people on their path to better health. Through our 7,800 retail pharmacies, more than 900 walk-in medical clinics, a leading pharmacy benefits manager with nearly 65 million plan members, and expanding specialty pharmacy services, we enable people, businesses and communities to manage health in more affordable, effective ways. This unique integrated model increases access to quality care, delivers better health outcomes and lowers overall health care costs. Find more information about how CVS Health is shaping the future of health at www.cvshealth.com.
More from CVS Health