Published 07-21-11
Submitted by Pearson Foundation
On the heels of President Barack Obama's call to build strong industry-led partnerships that will transform the American education system, the Pearson Foundation today announced details of a $900,000 grant to extend the professional development program for high school teachers and administrators at National Academy Foundation (NAF) career-themed academies.
NAF President JD Hoye and Pearson Foundation President Mark Nieker announced the donation - the fourth such annual grant in as many years - at NAF's 2011 Institute for Staff Development, held in San Francisco. The grant extends the Pearson Foundation's ongoing commitment to NAF by funding NAF's regional in-person and online professional development training for more than 1,000 NAF high school teachers.
The grant is also among the first to align with the America's Promise Alliance Grad Nation Community Impact Fund, which was announced yesterday at the White House. The Grad Nation Community Impact Fund aims to provide grants that stimulate community engagement, business investment and partnerships to help transform the nation's lowest-performing schools and surrounding communities. Both NAF and the Pearson Foundation are members of the America's Promise Alliance and supporters of the Grad Nation Community Impact Fund.
"The NAF-Pearson Foundation partnership underscores all that can happen when organizations come together to serve our nation's young people," said Alma J. Powell, chair, America's Promise Alliance. "NAF serves many of the nation's lowest-performing schools and surrounding communities, yet ensures that more than 90 percent of NAF students graduate from high school. The majority of its success can be attributed directly to its teachers. Since 2008, NAF teachers have been supported by the Pearson Foundation, a terrific partner in our Alliance."
The Pearson Foundation has supported professional development efforts for NAF teachers nationwide, focusing on helping NAF educators master the components that serve as the foundation of NAF's exemplary learning communities. In NAF academy classrooms, teachers empower students who, in turn, manage authentic theme-based projects that develop career-ready skills required in the local business community. To do so they make use of the three key elements of NAF's learning model: a rigorous career-based curriculum, a focus on personalized student learning, and the resources to ensure persistent, engaged support from community partners.
"This year's grant makes it possible for NAF to further its strategy of offering hands-on professional development sessions for their teachers. It also ensures that these local experiences can be integrated and extended within a year-round online network for teacher collaboration," explained Nieker, who is also a co-chair of the new Grad Nation Community Impact Fund. "With these elements in place, NAF can continue to improve the support it provides to its remarkable and inspiring educators and school leaders. It can also extend its model to serve new high schools, including those in communities most in need across the United States."
"NAF students stay in high school and graduate," said Hoye. "They do so because our teachers and school leaders have the skills and the continued training they need to engage students in authentic classroom learning experiences and industry-based internships provided by thousands of dedicated business partners that together allow young people to change the trajectory of their lives. The Pearson Foundation's continued commitment to NAF ensures these teachers have the professional development support they need to connect their kids to real world opportunities and to prepare them successfully for college and career."
About the National Academy Foundation
The National Academy Foundation (NAF) is an acclaimed network of career-themed academies that open doors for underserved high school students to viable careers. For nearly 30 years, NAF has refined a proven model that provides young people access to industry-specific curricula, work-based learning experiences, and relationships with business professionals. NAF academies focus on one of five career themes: finance, hospitality & tourism, information technology, engineering, and health sciences. Employees of more than 2,500 companies volunteer in classrooms, act as mentors, engage NAF students in paid internships, and serve on local Advisory Boards. Five hundred NAF academies serve 50,000 students across 40 states, D.C., and the U.S. Virgin Islands. NAF's national graduation rate of 90% testifies to the effectiveness of this effort.
About the Pearson Foundation
The Pearson Foundation extends Pearson's (NYSE: PSO) commitment to education by partnering with leading nonprofit, civic, and business organizations to provide financial, organizational, and publishing assistance across the globe. The Foundation aims to make a difference by sponsoring innovative educational programs and extending its educational expertise to help in classrooms and in local communities. More information on the Pearson Foundation can be found at www.pearsonfoundation.org.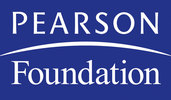 Pearson Foundation
Pearson Foundation
Pearson (NYSE: PSO) is the global leader in educational publishing, assessment, information and services, helping people of all ages to learn at their own pace, in their own way. For students preK-12, Pearson provides effective and innovative curriculum products in all available media, educational assessment and measurement for students and teachers, student information systems, and teacher professional development and certification programs. Our respected brands include Scott Foresman, Prentice Hall, SuccessMaker, Waterford, AGS, PowerSchool, Chancery SMS, SASI, Pearson Inform, Teachervision.com and many others. Our comprehensive offerings help inform targeted instruction and intervention so that success is within reach of every student. Pearson's other primary businesses include the Financial Times Group and the Penguin Group.
More from Pearson Foundation