Published 06-24-11
Submitted by B Lab
Nine Certified B Corporations have been named by Bloomberg's BusinessWeek as 'America's Most Promising Social Entrepreneur' of 2011. Azavea, Change.org, Dimagi, Emory Knoll Farms, Freelancers Insurance Company, Greyston Bakery, Nest Collective, Re:Vision Architecture and World Centric are all recognized this year as leaders in this growing sector of mission-driven businesses. The nine honorees this year represent diverse industries from insurance to green building and consumer products to health care technology.
B Corporations have represented 31% of 'America's Most Promising Social Entrepreneurs' since BusinessWeek began recognizing these leaders three years ago. Eleek, Napo Pharmaceuticals, DripTech, Mobis (Bikestation), The Redwoods Group, Source 44 and Sustainable Harvest were named in 2010. Better World Books, CleanFish, Fair Trade Sports, IceStone, Impact Makers, PhilanTech and SVT Group were included in 2009.
"We are honored that B Corporations continue to be recognized as leaders of this growing movement of social entrepreneurship," says B Lab co-founder, Jay Coen Gilbert.
Certified B Corporations are a new type of corporation that uses the power of business to solve social and environmental problems. To earn certification, B Corps meet rigorous standards of social and environmental performance, legal accountability, and public transparency. There are more than 400 Certified B Corps from over 60 industries. Investors are showing increasing interest in these high-impact businesses. A JPMorgan research report labeled impact investments as an "emerging asset class" with profit potential in the hundreds of billions over the next decade.
See the full list of America's Most Promising Entrepreneurs 2011 here.
About B Lab
B Lab is a nonprofit organization dedicated to using the power of business to solve social and environmental problems. B Lab drives systemic change through three interrelated initiatives: 1) building a community of Certified B Corporations to make it easier for all of us to tell the difference between "good companies" and just good marketing; 2) accelerating the growth of the impact investing through use of B Lab's GIIRS impact rating system; and 3) promoting supportive public policies, including legislation creating Benefit Corporations in all fifty states. Contact: Jay Coen Gilbert at jay@bcorporation.net.
B Corps Named in 2011
Azavea - Azavea provides GIS and Mapping Software Development and Geospatial Analysis Services. More
Change.org - Change.org is the leading site for social change, providing daily news and information about important social issues and empowering people to take action. More
Dimagi - Dimagi is an award-winning, socially-conscious technology company that helps organizations deliver quality health care to urban and rural communities across the world. More
Emory Knoll Farms - Emory Knoll Farms' nursery is the only one in the U.S. entirely devoted to growing plants used in the green roof industry. More
Freelancers Insurance Company - Freelancers Insurance Company provides health insurance to independent workers. They're owned by the Freelancers Union, whose members are their only customers. More
Greyston Bakery - The Greyston Bakery is a for-profit enterprise owned by the non-profit Greyston Foundation that has been producing the finest brownies, cakes and tarts for 25 years. More
Nest Collective - A company of consumer products brands focused on nourishing babies, toddlers and kids with healthy, organic foods. More
Re:Vision Architecture - Re:Vision Architecture (RVA) is an architecture, planning, and consulting firm specializing in sustainable design and development. More
World Centric - World Centric provides high quality compostable food service disposables and food packaging products for use in schools, corporate cafeterias, restaurants, hospitals, parties etc. More
B Corps Named in 2010
Eleek - Eleek is a sustainable design and manufacturing business specializing in high-style lighting and other decorative building parts. They also offer custom design and manufacturing, as well as lighting restoration and retrofitting services. More
Napo Phramaceuticals - CAP Global, a wholly owned subsidiary of Napo Pharmaceuticals, develops and commercializes novel, branded pharmaceuticals to global populations through the establishment of local partnerships. More
DripTech - Driptech Inc. designs and manufactures low cost, drip irrigation for small farmers in developing countries. More
Mobis (Bikestation) - Bikestation plans, designs, builds, and operates bike-transit centers and other multi-modal facilities. More
The Redwoods Group - The Redwoods Group, a privately held socially conscious company, is a commercial specialty insurance provider. More
Source 44 - Source 44 provides data services to help companies evaluate and monitor their environment impact. More
Sustainable Harvest - Sustainable Harvest is one of the highest volume importers of organic and fair-trade coffee in North America. More
B Corps Named in 2009
Better World Books - Better World Books is an online book retailer and social enterprise. More
CleanFish - CleanFish specializes in providing top quality seafood that is delicious, safe & sustainable - fish you can trust™. More
Fair Trade Sports - Fair Trade Sports, Inc sells Fair Trade, FSC Certified sports balls for soccer, football, basketball, rugby, volleyball, and more. More
IceStone - IceStone LLC manufactures high-design durable surfaces from 100% recycled glass and cement that are used in kitchen countertops, bathroom vanities and flooring. More
Impact Makers - Impact Makers delivers IT and management consulting professional services, focused on the healthcare industry. More
PhilanTech - PhilanTech provides online grants management systems that enhance accountability, transparency, and efficiency. More
SVT Group - SVT Group is a strategic impact advisory firm that helps investors and organizations manage impact. More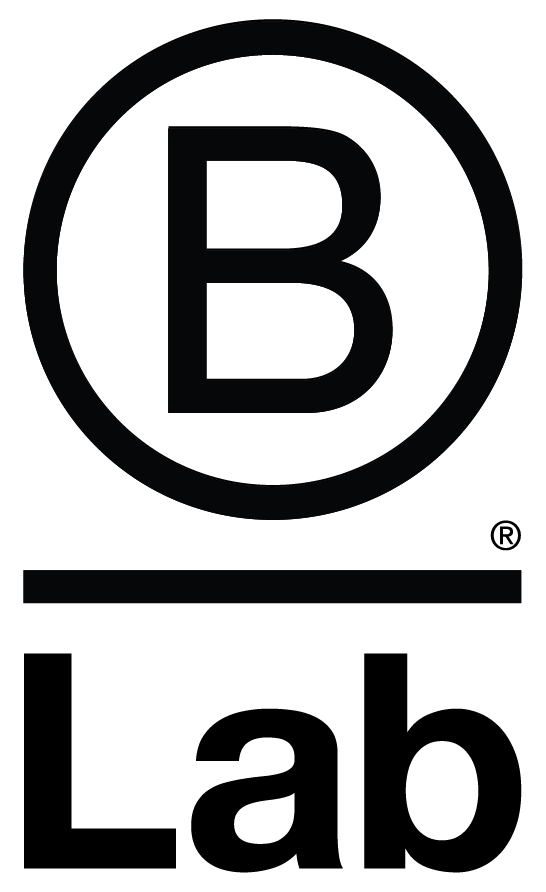 B Lab
B Lab
B Lab is a nonprofit organization that serves a global movement to redefine success in business. It's vision is that one day all companies will compete not only to be the best in the world, but best for the world.
B Lab drives this systemic change through a number of interrelated initiatives: 1) building a community of Certified B Corporations who lead this movement and make it easier to tell the difference between "good companies" and good marketing; 2) passing benefit corporation legislation to create a new kind of corporation legally required to create value for society, not just shareholders; 3) helping investors invest for impact through use of the B Analytics data platform; and 4) helping businesses measure, compare and improve their social and environmental performance through use of the B Impact Assessment as a free powerful educational tool.
More from B Lab