Published 06-08-11
Submitted by CVS Health
/PRNewswire/ - CVS Caremark All Kids Can, a $25 million commitment to support children with disabilities, and VSA, the international organization on arts and disability are showcasing their commitment to supporting inclusive arts education with the announcement of the 2011 All Kids Can CREATE student artists. All Kids Can CREATE is an annual national program where artwork submitted by students, ages 5-15, is selected to represent each state and the District of Columbia for a national art exhibition. This year, All Kids Can CREATE invited young artists with and without disabilities to submit a piece of artwork under the theme, "Imagination Across America."
The 2011 All Kids Can CREATE national touring exhibition will feature a total of 102 pieces of artwork, representing two student artists from each state and the District of Columbia and will debut in Washington, D.C. on June 15, 2011.
An expert panel of judges, including artists and art educators selected the 102 pieces of artwork out of more than 4,700 entries submitted from artists across the country. All of the artwork submitted this year, from paintings to sculptures to photographs, will be featured in an online gallery at www.artsonia.com/allkidscancreate.
"For the fourth year, we are proud to collaborate with VSA on All Kids Can CREATE, the only visual arts program of its kind that showcases how students with and without disabilities learn through the arts," said Eileen Howard Boone, senior vice president, Corporate Communications and Community Relations for CVS Caremark. "This program offers a wonderful opportunity for personal expression and we hope the artwork featured in this touring exhibition drives further awareness of the positive impact arts education can have on each and every child."
The All Kids Can CREATE exhibition is just one part of VSA and CVS Caremark's yearlong partnership which also includes support of state VSA affiliates that encourage learning and community engagement through artistic expression. Strategic grants at the state level also support artist-in-residence programs in schools that expand access and document learning through the arts for students with disabilities. CVS Caremark employees also participate by volunteering in activities in their communities and/or schools to help build inclusive environments.
"It is clear from the thousands of submissions we receive every year for the All Kids Can CREATE program that the arts empower youth to learn and exercise their creativity," said Jennifer Wexler, VSA director of visual arts. "We're proud to partner with CVS Caremark once again to encourage inclusive arts education and provide increased public awareness of the arts in the lives and learning of young people with disabilities."
The 102 student artists featured in the 2011 touring exhibition include:
Alabama
Taylor, age 12 (Mountain Brook, Alabama)
Brittany, age 14 (Ozark, Alabama)
Alaska
Ryan, age 8 (Juneau, Alaska)
Tucker, age 5 (Fairbanks, Alaska)
Arkansas
Calvin, age 13 (Bentonville, Arkansas)
Cathy, age 13 (Hamburg, Arkansas)
Arizona
Alexis, age 13 (Tucson, Arizona)
Jasher, age 11 (Gilbert, Arizona)
California
Elina, age 14 (Pasadena, California)
Chaya, age 13 (Whittier, California)
Colorado
Allysa, age 15 (Lakewood, Colorado)
Jaelynn, age 11 (Denver, Colorado)
Connecticut
Taylor, age 14 (Wethersfield, Connecticut)
Rebecca, age 14 (Wethersfield, Connecticut)
District of Columbia
Abner, age 13 (Washington, D.C.)
Dominick, age 7 (Washington, D.C.)
Delaware
Breanna, age 13 (Dover, Delaware)
Laura, age 14 (Smyrna, Delaware)
Florida
Julia, age 9 (Clearwater, Florida)
Sara, age 14 (Melbourne, Florida)
Georgia
Brent, age 11 (Hoschton, Georgia)
Brantley, age 5 (Douglasville, Georgia)
Hawaii
Anthony, age 9 (Mililani, Hawaii)
Madison, age 10 (Honolulu, Hawaii)
Iowa
Alex, age 12 (Ames, Iowa)
Chloe, age 7 (Cresco, Iowa)
Idaho
Isaak, age 11 (Boise, Idaho)
Zoe, age 8 (Boise, Idaho)
Illinois
Abby, age 9 (Arlington Heights, Illinois)
Issac, age 5 (Chicago, Illinois)
Indiana
Corbin, age 10 (Indianapolis, Indiana)
Brady, age 9 (Elkhaet, Indiana)
Kansas
Adrian, age 14 (Kansas City, Kansas)
Rachel, age 12 (Gardner, Kansas)
Kentucky
Ethan, age 9 (Bowling Green, Kentucky)
Manda, age 14 (Bowling Green, Kentucky)
Louisana
Paige, age 15 (Baton Rouge, Louisana)
Larkin, age 8 (Baton Rouge, Louisana)
Massachusetts
Michael, age 9 (Dorchester, Massachusetts)
Jocynia, age 12 (Lowell, Massachusetts)
Maryland
Jack, age 11 (Millersville, Maryland)
Kory, age 12 (Annapolis, Maryland)
Maine
Erik, age 15 (Falmouth, Maine)
David, age 14 (Skowhegan, Maine)
Michigan
Chelsea, age 15 (Detroit, Michigan)
Ali, age 10 (Dearborn, Michigan)
Minnesota
Mazin, age 10 (Minneapolis, Minnesota)
Ethan, age 8 (Fisher, Minnesota)
Missouri
Helena, age 15 (Warsaw, Missouri)
Deion, age 8 (Holts Summit, Missouri)
Mississippi
Patrick, age 10 (Meridian, Mississippi)
Sophia, age 11 (Hattiesburg, Mississippi)
Montana
Evgeny, age 13 (Missoula, Montana)
Ella, age 9 (Missoula, Montana)
North Carolina
Addison, age 8 (Raleigh, North Carolina)
Srishti, age 6 (Charlotte, North Carolina)
North Dakota
Aiden, age 9 (Bismark, North Dakota)
Isaac, age 10 (Bismark, North Dakota)
Nebraska
Darnell, age 12 (Omaha, Nebraska)
Allie, age 7 (Lincoln, Nebraska)
New Hampshire
Adam, age 11 (Kingston, New Hampshire)
Abbie, age 8 (Kingston, New Hampshire)
New Jersey
Michael, age 9 (Basking Ridge, New Jersey)
Julian, age 6 (Alpha, New Jersey)
New Mexico
Sarah, age 14 (Albuquerque, New Mexico)
Mateo, age 8 (Farmington, New Mexico)
Nevada
Demetrius, age 9 (Reno, Nevada)
Benjamin, age 15 (Winnemucca, Nevada)
New York
Samantha, age 14 (Bronx, New York)
Seth, age 8 (Flushing, New York)
Ohio
Peyton, age 9 (North Canton, Ohio)
Isabelle, age 11 (Poland, Ohio)
Oklahoma
Elsa, age 14 (Enid, Oklahoma)
Annemarie, age 8 (Oklahoma City, Oklahoma)
Oregon
Rowan, age 8 (North Bend, Oregon)
River, age 14 (North Bend, Oregon)
Pennsylvania
Caroline, age 9 (Nazareth, Pennsylvania)
Bailey, age 9 (Latrobe, Pennsylvania)
Rhode Island
Luis, age 12 (Pawtucket, Rhode Island)
Taylor, age 13 (Pawtucket, Rhode Island)
South Carolina
Hunter, age 12 (La France, South Carolina)
Nico, age 10 (Charleston, South Carolina)
South Dakota
Janessa, age 11 (Sioux Falls, South Dakota)
Marty, age 8 (Pierre, South Dakota)
Tennessee
Jalyn, age 8 (Sweetwater, Tennessee)
Austin, age 10 (Estill Springs, Tennessee)
Texas
Christopher, age 7 (Laredo, Texas)
Andrea, age 14 (Laredo, Texas)
Utah
Raquelle, age 11 (Pleasant View, Utah)
Amber, age 11 (Pleasant View, Utah)
Virginia
Mac, age 13 (Virginia Beach, Virginia)
Shelby, age 11 (Disputana, Virginia)
Vermont
Jacob, age 12 (Randolph Vermont)
Jordan, age 9 (Winooski, Vermont)
Washington
Ava, age 12 (Milton, Washington)
Isabella, age 11 (Spokane, Washington)
Wisconsin
Hue, age 10 (Princeton, Wisconsin)
Daniel, age 10 (Fox Point, Wisconsin)
West Virginia
Justin, age 11 (Ridgeley, West Virginia)
Bianca, age 12 (Wheeling, West Virginia)
Wyoming
Sam, age 10 (Ranchester, Wyoming)
Matthew, age 10 (Ranchester, Wyoming)
About CVS Caremark All Kids Can
All Kids Can, a program of the CVS Caremark Charitable Trust and CVS Caremark, is a five-year, $25 million commitment to support children with disabilities. The goals of All Kids Can are to support children with disabilities by raising awareness in schools and in local communities about the importance of inclusion, creating greater opportunities for physical activity and play, and providing access to medical rehabilitation and related services. CVS Caremark and its more than 200,000 employees help children with disabilities learn, play and succeed through partnerships with leading local and national nonprofit organizations. For more information, visit http://www.cvsallkidscan.com.
About VSA
VSA, the international organization on arts and disability, was founded more than 35 years ago by Ambassador Jean Kennedy Smith to provide arts and education opportunities for people living with disabilities and increase access to the arts for all. With 52 international affiliates and a network of nationwide affiliates, VSA is changing perceptions about people with disabilities around the world. Each year, 7 million people of all ages and abilities participate in VSA programs, which cover all artistic genres. VSA is an affiliate of the John F. Kennedy Center for the Performing Arts. For more information, visit www.vsarts.org.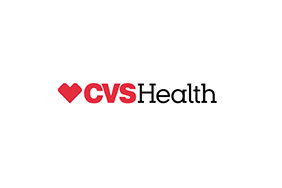 CVS Health
CVS Health
CVS Health (NYSE: CVS), is a pharmacy innovation company helping people on their path to better health. Through our 7,800 retail pharmacies, more than 900 walk-in medical clinics, a leading pharmacy benefits manager with nearly 65 million plan members, and expanding specialty pharmacy services, we enable people, businesses and communities to manage health in more affordable, effective ways. This unique integrated model increases access to quality care, delivers better health outcomes and lowers overall health care costs. Find more information about how CVS Health is shaping the future of health at www.cvshealth.com.
More from CVS Health