Published 06-06-11
Submitted by CVS Health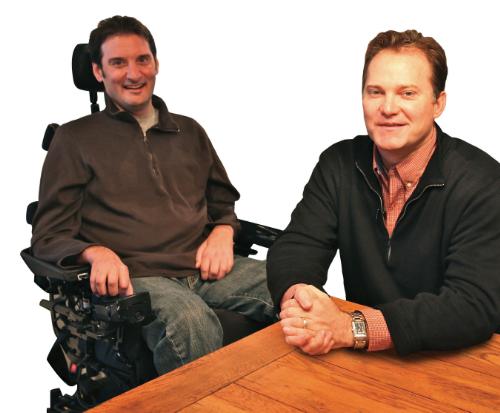 Co-chairs of the 10th annual CVS/pharmacy campaign for ALS research. (PRNewsFoto/CVS Caremark)
/PRNewswire/ - On June 5, CVS/pharmacy kicked-off its 10th annual in-store fundraising campaign -- "Researching a Cure" -- to support the fight against amyotrophic lateral sclerosis (ALS). Funds raised through the campaign benefit the ALS Therapy Alliance (ATA), a leading organization dedicated to advancing ALS research. Through the Researching a Cure campaign, CVS/pharmacy has raised more than $23 million in its stores and online at www.cvs.com, to fund new clinical research with the aim of discovering a treatment or cure for ALS. The 2011 campaign will run through June 25.
In addition to the in-store fundraising campaign, CVS/pharmacy will work with campaign co-chairs, Treg Charlton, a regional director of real estate for CVS Caremark and Barry Winovich, Charlton's lifelong friend, who are living with ALS, to raise awareness about the devastating disease. Both will join celebrity sponsors, former NFL player Kevin Turner, who also has ALS, and country music star Ty Herndon, as spokespeople to educate the public through in-store videos and events and by sharing their own personal stories. Herndon's inspirational "Journey On," the official song for Turner's nonprofit ALS organization, The Kevin Turner Foundation, will be featured prominently in this year's campaign.
Treg Charlton, 45, of Chagrin Falls, Ohio is a young father who was diagnosed with ALS in March 2010. Using the Researching a Cure campaign as a platform, Charlton has become an inspiration to others living with ALS. "With the support of my wife, Dianne, and our beautiful daughters, I've been able to fight this battle with a positive attitude. I continue to remain optimistic about finding a cure, and am proud to work with ATA and CVS/pharmacy to help fund new ALS research."
Barry Winovich, 45, also of Chagrin Falls, Ohio, has battled ALS since 2006. Winovich joins Charlton "" a close friend since grade school "" as co-chair of the Researching a Cure campaign. A father of three and loving husband to his wife Kelley, Winovich is the founder of the Bright Side of the Road Foundation, a nonprofit organization dedicated to funding scientific research into the cause of and cure for ALS.
Each year, Jon Roberts, executive vice president for CVS Caremark who lost his wife to ALS, serves as honorary chair of the Researching a Cure campaign because of his personal connection to the disease. Roberts said, "I know how difficult it can be to fight this terrible disease, and I'm amazed by Treg, Barry and Kevin's courage and commitment to fundraising for ALS research. The stories of these young men have an impact on all of us at CVS/pharmacy, our customers and especially those living with ALS. I want to thank them and Ty Herndon for creating awareness of ALS and motivating CVS/pharmacy customers to donate to this very important campaign."
ALS is a neurodegenerative disorder that is characterized by progressive degeneration of motor nerves in the brain and spinal cord, typically leading to paralysis and death within four to six years. There is no known cause or cure for ALS, which affects approximately 25,000 Americans, with 5,000 new cases diagnosed each year.
Dr. Robert H. Brown, Jr., executive director of ALS Therapy Alliance, said, "As the largest corporate donor of the ALS Therapy Alliance, CVS/pharmacy has been instrumental in making the ALS research that has been conducted over the past 10 years possible. Their annual in-store campaign provides the funding we need to understand the cause, risk factors and progression of ALS with the ultimate goal of finding a cure. Thanks to the efforts of CVS/pharmacy and its customers, we're conducting ground-breaking research that is bringing us one step closer to finding a cure for ALS."
To learn more about this year's Researching a Cure campaign, view the Researching a Cure video or make a donation, please visit www.ResearchingACure.org. To learn more about Kevin Turner's commitment to ALS research and to view Ty Herndon's "Journey On" video, visit www.KevinTurnerFoundation.org.
To view the multimedia assets associated with this release, go to: http://multivu.prnewswire.com/mnr/cvs/50475/
About ALS Therapy Alliance (ATA)
ATA was founded in 2000 to provide a vehicle for a diverse group of scientists and clinicians to coordinate research related to ALS. The scientists involved in the ATA are affiliated with some of the best universities and medical centers, including, among others, Massachusetts General Hospital, Harvard Medical School, Massachusetts Institute of Technology, Harvard College, Brigham and Women's Hospital, Beth Israel Deaconess Hospital, Boston University and the University of Massachusetts. ATA's board is comprised of outstanding clinicians, scientists and business associates including two Nobel Prize Laureates, H. Robert Horvitz, Ph.D. and Craig C. Mello, Ph.D., who are committed to the organization's mission. CVS Caremark is the largest corporate donor to the ALS Therapy Alliance.
About CVS/pharmacy
CVS/pharmacy, the retail division of CVS Caremark Corporation (NYSE: CVS), is America's leading retail pharmacy with more than 7,200 CVS/pharmacy and Longs Drug stores. CVS/pharmacy is committed to improving the lives of those we serve by making innovative and high-quality health and pharmacy services safe, affordable and easy to access, both in its stores and online at CVS.com. General information about CVS/pharmacy and CVS Caremark is available at info.cvscaremark.com.
About the Kevin Turner Foundation
Former NFL fullback Kevin Turner established The Kevin Turner Foundation in October 2010 to raise public awareness of Amyotrophic Lateral Sclerosis (ALS) and to bring attention to the emerging evidence linking brain trauma in athletes and the ALS disease. The nonprofit organization endeavors to raise funds for the study, treatment and cure of this debilitating disease. To learn more or to make a donation, visit www.KevinTurnerFoundation.org.
About Ty Herndon
FUNL Music recording artist Ty Herndon, whose Country radio resume includes three No. 1 smashes ("What Mattered Most," "Living in a Moment," "It Must Be Love"), multiple Top 10s and more than 4 million albums sold, took a figurative leap of faith with his 2010 release, Journey On. The album marks Herndon's first foray into songwriting, resulting in an album that Ty calls the most personal and spiritual project of his career. Having co-written all 11 tracks on the album, Journey On incorporates Herndon's trademark Country sound with an inspirational and modern Christian element. "Journey On" was selected as the signature song of the Kevin Turner Foundation and is featured in the 2011 CVS/pharmacy and the ALS Therapy Alliance "Researching A Cure" fundraising campaign. For more information, visit www.TyHerndon.com.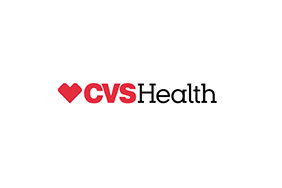 CVS Health
CVS Health
CVS Health (NYSE: CVS), is a pharmacy innovation company helping people on their path to better health. Through our 7,800 retail pharmacies, more than 900 walk-in medical clinics, a leading pharmacy benefits manager with nearly 65 million plan members, and expanding specialty pharmacy services, we enable people, businesses and communities to manage health in more affordable, effective ways. This unique integrated model increases access to quality care, delivers better health outcomes and lowers overall health care costs. Find more information about how CVS Health is shaping the future of health at www.cvshealth.com.
More from CVS Health