Published 05-31-11
Submitted by P&G
/PRNewswire/ - The Procter & Gamble Company (NYSE:PG) today announced that three new members have joined its U.S. Sustainability Expert Advisory Panel (SEAP). The new members are:
Caroline Hermans, Ph.D. - Commitments Senior Manager, Clinton Global Initiative

Dr. Howard Frumkin - Dean, School of the Public Health at the University of Washington

Terry Tamminen - Former Secretary, California Environmental Protection Agency
"With key sustainability initiatives underway in the U.S., we welcome the new perspectives these panelists will bring to discussions about P&G's efforts," said Rick Hackman, Associate Director, Technical External Relations, P&G. "As P&G makes meaningful progress in the company's long-term environmental sustainability vision and goals, we recognize that, in addition to our own innovation and expertise, external counsel will continue to be an integral part of this progress."
Having most recently met in April 2011, the U.S. panel has consulted extensively on sustainability initiatives including Future Friendly, P&G's multi-brand conservation education platform, as well as on product supply and brand innovations globally. The panel's mission is to help further embed "sustainable thinking" into U.S. P&G business practices by evaluating specific initiatives, collaborating with P&G brand representatives and exploring opportunities to facilitate transparency with customers, consumers, and key stakeholder groups.
Standing members include:
Dr. Jason Clay, Senior Vice President, Markets, World Wildlife Fund

Anne Johnson, Director, GreenBlue's Sustainable Packaging Coalition

Rick Needham, Director of Green Business Operations & Strategy, Google, Inc.

Dr. Jerald Schnoor, Co-Director, Center for Global and Regional Environmental Research, The University of Iowa

Dr. Kimberly Thompson, President, Kid Risk
Today's announcement follows several P&G environmental and social sustainability milestones, which include:
Pantene announced it has started producing its new bottles made substantially from plant-based plastic. This innovative material, a first for the hair care industry, is made from sugarcane and will be featured on the Pantene Pro-V Nature Fusion collection.

P&G shared the results of its inaugural Environmental Sustainability Supplier Scorecard and announced updates to the Year 2 scorecard to encourage innovation and collaboration throughout its supply chain.

P&G Future Friendly launched a national partnership with Recyclebank, to reward people for taking everyday conservation actions.
As part of its strategy to grow responsibly, P&G recently announced a new long-term environmental sustainability vision, developed with external experts and input from employees at all levels. The vision influences the products P&G develops as well as how they are produced and distributed, and includes:
Powering our plants with 100% renewable energy

Using 100% renewable or recycled materials for all products and packaging

Having zero consumer and manufacturing waste go to landfills

Designing products to delight consumers while maximizing the conservation of resources
More information on the long-term vision and corresponding 2020 goals can be found at www.pg.com/sustainability.
About Procter & Gamble
Four billion times a day, P&G brands touch the lives of people around the world. The company has one of the strongest portfolios of trusted, quality, leadership brands, including Pampers®, Tide®, Ariel®, Always®, Whisper®, Pantene®, Mach3®, Bounty®, Dawn®, Gain®, Pringles®, Charmin®, Downy®, Lenor®, Iams®, Crest®, Oral-B®, Duracell®, Olay®, Head & Shoulders®, Wella®, Gillette®, Braun® and Fusion®. The P&G community includes approximately 127,000 employees working in about 80 countries worldwide. Please visit www.pg.com for the latest news and in-depth information about P&G and its brands. For more information on P&G's commitment to sustainability, visit: www.pg.com/sustainability.
Please visit www.pg.com for the latest news and in-depth information about P&G and its brands.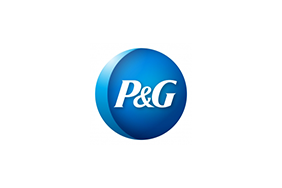 P&G
P&G
P&G defines our commitment to sustainable development as "ensuring a better quality of life for everyone, now and for generations to come." We have a long heritage as a sustainability leader and we remain committed to improving consumers' lives through P&G brands and by contributing to the sustainability of our planet and the communities in which we live and work.
More from P&G