Published 05-24-11
Submitted by GreenBiz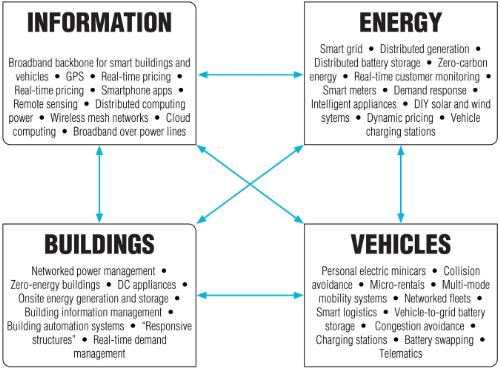 Industries on the Verge. (PRNewsFoto/GreenBiz Group)
/PRNewswire/ - What happens when the world's leading companies, policy makers and thought leaders come together across three continents to discuss the next great wave of business innovation? GreenBiz Group calls this VERGE - the convergence of energy, information, building and vehicle technologies. In June, a hand-picked group of private- and public-sector leaders, and investors from around the world will gather for the first time to discuss VERGE, which will:
Open new opportunities for global business

Create new products and services, improve resource efficiency and promote sustainability

Help reimagine our companies, cities, communities and households over the next generation
GreenBiz Group will convene three high-level VERGE kick-off summits in London and Shanghai (June 21) and San Francisco (June 22). GreenBiz will live cast all three events in an interactive virtual environment to a global audience. For times and additional summit details, visit www.greenbiz.com/verge11.
Supported by IBM, PricewaterhouseCoopers, SAP, Eaton and Autodesk, the VERGE summits will both define and accelerate business opportunities that result from a convergence of energy, information, building, and vehicle technology sectors. Such convergences - think of a smartphone as one recent example of technologies coming together - are transforming technologies, the companies that make them, and the companies that use them.
"VERGE represents the most positive and powerful trend in technology today that stands to transform business as it creates radical efficiency across the economy," said Joel Makower, Chairman and Executive Editor of GreenBiz Group, Inc. "Now, some of the world's brightest minds will come together to map out what the future will look like and how it will transform how we live, work, shop, travel, and play." Additional video commentary by Makower about the impact of VERGE is available at www.greenbiz.com/verge11.
"By deepening connections in our increasingly interconnected planet, VERGE has the potential to break down organizational silos and help us all innovate toward a smarter, more efficient future," said David Bartlett, vice president of Industry Solutions, IBM Software. "We're eager to explore the new markets and new ways to preserve resources."
The tri-continent VERGE summits will launch a series of new industry research, global events and other forums designed to help companies, policymakers and others capitalize on the concepts introduced at the VERGE summits.
About GreenBiz Group
GreenBiz Group defines and accelerates the business of sustainability. GreenBiz Group is an integrated media company focused on supporting professionals who view sustainable practices as a core part of their businesses. GreenBiz is focused on telling the stories, providing the insights and advancing the sustainability profession through GreenBiz.com, GreenBiz Events, GreenBiz Intelligence, and GreenBiz Connects. For additional information, visit www.greenbiz.com.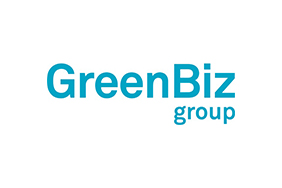 GreenBiz
GreenBiz
GreenBiz Group is a media and events company that advances the opportunities at the intersection of business, technology and sustainability. Through its website, three annual events (GreenBiz, VERGE, Circularity), peer-to-peer network and research, GreenBiz promotes the potential to drive transformation and accelerate progress — within companies, cites, industries and in the very nature of business.
More from GreenBiz