Published 05-12-11
Submitted by P&G
/PRNewswire/ - What do a deodorant brand and a non-profit that promotes self-respect through running have in common? Both share a deep passion for encouraging and celebrating confident, fearless young women ... and they've agreed to join forces, once again, to maximize their impact.
A supporter of Girls on the Run since 2008, Secret® is providing a $200,000 grant, as part of P&G's Live, Learn and Thrive cause, to the charity through November 2011. The grant will help over 1,900 young women through Girls on the Run's positive youth development program which combines an interactive curriculum and running to inspire self-respect and healthy lifestyles in pre-teen girls. Through Live, Learn and Thrive, P&G is helping millions of children and youth get off to a healthy start, receive access to education and build skills for life.
"Throughout the years Secret has maintained its leadership position by always being a brand about celebrating women and their fearlessness, and we're proud to be entering the fourth year of our partnership with Girls on the Run, a fantastic program that teaches girls they can conquer anything," says Kevin Hochman, North American Marketing Director. "Girls on the Run is all about instilling confidence in girls by providing programs and services that empower girls to live fearlessly. Secret gives girls the confidence they'll smell great all day - it's a perfect partnership and Secret is very proud to be a supporter of Girls on the Run."
"In 2011 alone, our Secret partnership enabled us to provide 1,917 program scholarships, create 43 new program sites, and continue 88 existing program sites nationwide that encourage girls' positive emotional, social, mental, spiritual and physical development," says Liz Kunz, President of Girls on the Run. "Secret's ongoing commitment, generosity and support will allow us to continue to empower girls and enhance their self-esteem."
Join the Challenge
Secret and Girls on the Run are encouraging all women to get involved and feel empowered through a Facebook contest. From May 11 - 31, individuals can log on to www.facebook.com/secret, pick a category that mirrors the Girls on the Run curriculum (self, relationships or community), and take on one of the listed challenges, such as singing on stage, trying a new class or sport with a friend, or volunteering at a local charity. Challenge takers then write about their experience and Secret will donate $1 to Girls on the Run for every story submitted (up to $10,000, in addition to the $200,000 grant). Additionally, participants will be entered to win prizes that can help girls achieve their next fearless feat. The top five finalists, based on fearlessness and creativity, will be posted on the Secret Facebook page on June 7, and the entry with the most votes will win the grand prize (winner announced June 29).
Prizes
Grand Prize (1 winner) = Fearless Experience (up to $5,000)
First Prizes (10 winners) = Class or course to learn something new $250 each
Second Prizes (50 winners) = iTunes gift card $50 each
For more information and official rules, please visit www.facebook.com/secret.
About Secret®
Secret delivers strong wetness and odor protection to help women fearlessly face the challenges of her day. View the entire collection of odor and wetness fighting products at www.secret.com.
About Girls on the Run
Girls on the Run inspires third through eighth-grade girls to stay true to themselves and live free from societal stereotypes. Our 12-week after-school curriculum innovatively weaves training for a 5k run with lessons that empower girls to celebrate their bodies, honor their voices and embrace their gifts. Girls on the Run currently has 188 locations across the US & Canada, with more than 80,000 participants, 35,000 volunteers and 160 Girls on the Run 5K events annually. For more information or to get involved, please visit: www.girlsontherun.org.
About Procter & Gamble
Four billion times a day, P&G brands touch the lives of people around the world. The company has one of the strongest portfolios of trusted, quality, leadership brands, including Pampers®, Tide®, Ariel®, Always®, Whisper®, Pantene®, Mach3®, Bounty®, Dawn®, Gain®, Pringles®, Charmin®, Downy®, Lenor®, Iams®, Crest®, Oral-B®, Duracell®, Olay®, Head & Shoulders®, Wella®, Gillette®, Braun® and Fusion®. The P&G community includes approximately 127,000 employees working in about 80 countries worldwide. In these countries and beyond, P&G is committed to improving lives for children in need through its global cause, Live, Learn and Thrive®. Every day P&G Live, Learn and Thrive is helping children get off to a healthy start, receive access to education, and build skills for life. Please visit www.pg.com for the latest news and in-depth information about P&G, its brands, and Live, Learn and Thrive.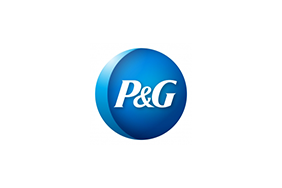 P&G
P&G
P&G defines our commitment to sustainable development as "ensuring a better quality of life for everyone, now and for generations to come." We have a long heritage as a sustainability leader and we remain committed to improving consumers' lives through P&G brands and by contributing to the sustainability of our planet and the communities in which we live and work.
More from P&G