Published 05-11-11
Submitted by CVS Health
CVS Caremark (NYSE: CVS) today released its 2010 Corporate Social Responsibility (CSR) Report, which provides an overview of the Company's commitments to environmental stewardship, improving patient health outcomes, ensuring its continued status as an employer of choice, and positively impacting people's lives through its social investments. Titled Innovation, Leadership, Commitment, this marks the Company's fourth annual CSR Report, which is available online at www.info.cvscaremark.com/CSR.
"Reporting annually on our CSR provides an important mechanism for keeping our stakeholders abreast of our priorities and goals, our plans for the future and the continued progress we're making on our CSR-related initiatives," said CVS Caremark President and CEO Larry Merlo.
In the environmental chapter of this year's CSR Report, the Company discloses the progress it made to reduce greenhouse gas emissions in 2010, compared to 2009 levels. The Company also announces it has established a 15 percent carbon intensity reduction goal over 2010 levels, to be achieved by 2018. In setting a carbon intensity reduction goal, the Company refined its strategy to reduce emissions and shares the details of its plans in the report.
Another topic covered in the report is the Company's focus on driving better health outcomes and reducing costs for customers and patients. CVS Caremark has done considerable research on the implications of medication adherence and has published its findings in numerous peer-reviewed articles. The research has confirmed earlier findings that when patients do not adhere to their prescribed medication regimens, higher health care costs result. The Company describes the programs and initiatives it has implemented to encourage medication adherence among patients so they are healthier and reduce their long-term health care costs.
The report also includes results of CVS Caremark's 2010 employee engagement survey and details the many ways it invests in programs aimed at improving the lives of children with disabilities and helping people, particularly those with limited or no health insurance, gain access to health care services.
"In keeping with its long tradition of giving back to our communities, CVS Caremark committed more than $50 million in support of the local communities we serve," Merlo said. "Through the 1,200 nonprofit organizations that received support from CVS Caremark in 2010, we positively impacted the lives of more than three million people."
The CVS Caremark 2010 CSR Report was developed in accordance with the Global Reporting Initiative (GRI) G3 Guidelines, an international framework that is widely recognized and used by organizations to report on their CSR and sustainability performance. While this is the Company's fourth report, it is its first GRI report. The Company met the GRI criteria required to self-declare a Level C. For more information on GRI, visit www.globalreporting.org.
About CVS Caremark
CVS Caremark is the largest pharmacy health care provider in the United States with integrated offerings across the entire spectrum of pharmacy care. We are uniquely positioned to engage plan members in behaviors that improve their health and to lower overall health care costs for health plans, plan sponsors and their members. CVS Caremark is a market leader in mail order pharmacy, retail pharmacy, specialty pharmacy, and retail clinics, and is a leading provider of Medicare Part D Prescription Drug Plans. As one of the country's largest pharmacy benefits managers (PBMs), we provide access to a network of approximately 65,000 pharmacies, including more than 7,100 CVS/pharmacy® stores that provide unparalleled service and capabilities. Our clinical offerings include our signature Pharmacy AdvisorTM program as well as innovative generic step therapy and genetic benefit management programs that promote more cost effective and healthier behaviors and improve health care outcomes. General information about CVS Caremark is available through the Company's website at http://info.cvscaremark.com/.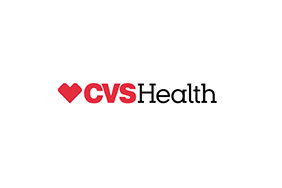 CVS Health
CVS Health
CVS Health (NYSE: CVS), is a pharmacy innovation company helping people on their path to better health. Through our 7,800 retail pharmacies, more than 900 walk-in medical clinics, a leading pharmacy benefits manager with nearly 65 million plan members, and expanding specialty pharmacy services, we enable people, businesses and communities to manage health in more affordable, effective ways. This unique integrated model increases access to quality care, delivers better health outcomes and lowers overall health care costs. Find more information about how CVS Health is shaping the future of health at www.cvshealth.com.
More from CVS Health