Published 04-26-11
Submitted by BBB Foundation of Metropolitan New York
On May 3, 2011, the Metro New York BBB's Education and Research Foundation will present its fourth annual BBB Forum on Corporate Responsibility at the EmblemHealth Conference Center, 55 Water Street in New York City, from 8:00 AM to 12:30 PM. BBB Forum attendees will get insights from key leaders about business responsibility challenges and trends, strategies that deliver impact, and views about ESG/CSR ratings and indexes. The 2011 BBB Forum is generously sponsored by Ernst & Young and hosted by EmblemHealth.
Keynote speaker Chris Graves, fascinating and well-informed Global CEO of Ogilvy Public Relations Worldwide, will share his insights on key CSR trends, then talk with three top Corporate Responsibility leaders from Avon, Citi, and Coca-Cola about new challenges in business responsibility and reputation management.
Senior executives from The Gap and TCC Group will present a case study on aligning citizenship projects with operations to deliver valuable results.
Experts from IBM, NYSE Euronext, Global Reporting Initiative, Corporate Responsibility Magazine and SustainAbility will discuss what business responsibility/sustainability indexes and ratings mean for business planning "" and how to become a high-performing organization.
"Business leaders know that thoughtful corporate responsibility practices can do a lot to support the brand and improve the bottom line. In today's competitive environment, that can make all the difference," says Claire Rosenzweig, President and CEO of the Metro New York BBB's Foundation. "At this year's BBB Forum we will hear from top experts in the field about lessons they have learned along the way, and strategies that work best."
Many distinguished business associations and organizations are Supporters for the May 3, 2011 BBB Forum on Corporate Responsibility, including Corporate Responsibility Magazine as Media Supporter. The following groups are Event Supporters: The ADVERTISING Club of New York; The Aspen Institute Business and Society Program; Brooklyn Chamber of Commerce; CCI-Corporate Communication International at Baruch College/CUNY; Council of Better Business Bureaus; Direct Marketing Association; Ethics and Compliance Officer Association; Governance & Accountability Institute, Inc.; National Advertising Review Council; Net Impact NYC; New York Chapter-International Association of Business Communicators; New York Society of Association Executives; New York Society of Security Analysts; Public Relations Society of America; Robert Zicklin Center for Corporate Integrity at Baruch College; Staten Island Chamber of Commerce; Sustainability Practice Network; Women's Network for a Sustainable Future (list in formation).
COST TO ATTEND:
BBB Accredited, Event Supporter Guests, Nonprofits: $95 per person
Non-BBB Accredited: $150 per person
DETAILS & ONLINE REGISTRATION:
www.newyork.bbb.org/bbbforum2011Â 
OTHER CONTACT INFORMATION:
Call: 212-358-2842
Email: llewis@newyork.bbb.org
General BBB Information: www.newyork.bbb.org
Space is limited and only a few seats remain. We urge you to register now.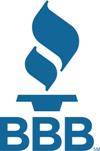 BBB Foundation of Metropolitan New York
BBB Foundation of Metropolitan New York
BBB Serving Metropolitan New York, Long Island and the Mid-Hudson Region is an unbiased non-profit organization that works to foster a transparent marketplace where buyers and sellers can trust each other. Businesses that earn BBB accreditation formally agree to uphold the BBB's high standards of ethical business practices. BBB provides objective advice, free business BBB Business and Charity Reports, and educational information on topics affecting marketplace trust.
To further promote trust, BBB also offers complaint and dispute resolution support for consumers and businesses when there is a difference in viewpoints. The first BBB was founded in 1912 by advertising executives. The BBB of Metropolitan New York was founded in 1922 by the NY Stock Exchange. Today, 112 BBBs serve communities across the U.S. and Canada, evaluating and monitoring more than 4.5 million local and national businesses and charities. Please visit
www.bbb.org
for more information about BBB.
More from BBB Foundation of Metropolitan New York