Published 04-20-11
Submitted by Science Applications International Corporation (SAIC)
/PRNewswire/ - Science Applications International Corporation (SAIC) (NYSE: SAI) today announced that it is one of the official sponsors of the FIRST® (For Inspiration and Recognition of Science and Technology) Championship in St. Louis, Mo. at the Edward Jones Dome April 27-30.
Sponsoring this event is part of SAIC's enterprise-wide program to engage and educate students in K-12 science, technology, engineering, and mathematics (STEM) education.
FIRST works to inspire students from kindergarten through high school to be science and technology leaders. The robotics competitions engage students in mentor-based activities that build science, engineering and technology skills, and encourage innovation. Since its commencement in 1992, the original FIRST Robotics Competition (FRC®) program) has grown from 28 teams to a projected 2,300 teams participating in 2011. Over 250,000 students on nearly 20,000 teams worldwide are now engaged in all four programs that FIRST offers to K-12. Teams come from countries including Brazil, Canada, Chile, Israel, Mexico, the Netherlands, and the U.K., as well as from every state in the U.S.
FRC stages short games played by robots, which are designed and built in six weeks by teams of high-school students with the support of engineer mentors. The students program and remotely control the robots during the competition rounds.
By sponsoring the FIRST Championship in St. Louis, employee volunteers from SAIC and other companies are given the opportunity to encourage the development of problem solving, critical thinking, creative and innovative reasoning skills in students, while also providing them with a proven path to college and career success in STEM-related fields.
"Continuing our sponsorship of FIRST further demonstrates our commitment to helping inspire young people, their schools, and communities to appreciate and celebrate science and technology," said Walt Havenstein, SAIC chief executive officer and FIRST chairman of the board of directors. "We are excited to see these teams apply the STEM knowledge they've learned, using critical-reasoning and problem-solving skills. These skills will empower them to be the leaders and innovators of the future."
SAIC recently continued its strategic relationship with FIRST by pledging an additional $300,000 to help inspire the next generation of STEM leaders. The company also recently sponsored the organization's regional competitions in San Diego, Calif., Orlando, Fla., Washington, D.C., Baltimore, Md., Richmond, Va., and Long Beach, Calif.
About FIRST®
Accomplished inventor Dean Kamen founded FIRST® (For Inspiration and Recognition of Science and Technology) in 1989 to inspire an appreciation of science and technology in young people. Based in Manchester, N.H., FIRST designs accessible, innovative programs to build self-confidence, knowledge, and life skills while motivating young people to pursue opportunities in science, technology, and engineering. With support from three out of every five Fortune 500 companies and close to $15 million in college scholarships, the not-for-profit organization hosts the FIRST® Robotics Competition (FRC®) and FIRST® Tech Challenge (FTC®) for high-school students, FIRST® LEGO® League (FLL®) for 9 to 14-year-olds, (9 to 16-year-olds outside the U.S. and Canada) and Junior FIRST® LEGO® League (Jr.FLL®™) for 6 to 9-year-olds. Gracious Professionalism™ is a way of doing things that encourages high-quality work, emphasizes the value of others, and respects individuals and the community. To learn more about FIRST, go to www.usfirst.org.
About SAIC
SAIC is a FORTUNE 500® scientific, engineering and technology applications company that uses its deep domain knowledge to solve problems of vital importance to the nation and the world, in national security, energy and the environment, critical infrastructure, and health. The company's approximately 43,000 employees serve customers in the U.S. Department of Defense, the intelligence community, the U.S. Department of Homeland Security, other U.S. Government civil agencies and selected commercial markets. Headquartered in McLean, Va., SAIC had annual revenues of $11.1 billion for its fiscal year ended January 31, 2011. For more information, visit www.saic.com. SAIC: From Science to Solutions®
Statements in this announcement, other than historical data and information, constitute forward-looking statements that involve risks and uncertainties. A number of factors could cause our actual results, performance, achievements, or industry results to be very different from the results, performance, or achievements expressed or implied by such forward-looking statements. Some of these factors include, but are not limited to, the risk factors set forth in SAIC's Annual Report on Form 10-K for the period ended January 31, 2011, and other such filings that SAIC makes with the SEC from time to time. Due to such uncertainties and risks, readers are cautioned not to place undue reliance on such forward-looking statements, which speak only as of the date hereof.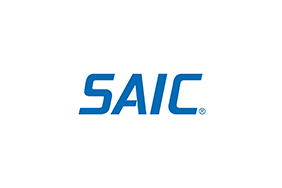 Science Applications International Corporation (SAIC)
Science Applications International Corporation (SAIC)
Science Applications International Corp. (SAIC) is a premier Fortune 500® technology integrator solving our nation's most complex modernization and readiness challenges across the defense, space, civilian, and intelligence markets. Our robust portfolio of offerings includes high-end solutions in systems engineering and integration; enterprise IT, including cloud services, cyber, and software; advanced analytics and simulation; and training.
With an intimate understanding of our customers' challenges and deep expertise in existing and emerging technologies, we integrate the best components from our own portfolio and our partner ecosystem to rapidly deliver innovative, effective, and efficient solutions.
More from Science Applications International Corporation (SAIC)