Published 03-28-11
Submitted by Peer-to-Peer Professional Forum
Outstanding marketing programs that get people to sweat for a good cause were honored this month by the Run Walk Ride Fundraising Council.
The AIDS Foundation of Chicago received three trophies making it the first triple winner in the five-year history of the Run Walk Ride Fundraising Pacesetter Awards.
The Foundation's Team To End AIDS endurance fundraising program took Pacesetter honors in the "lo-tech" Best Recruitment Brochure category and in the "hi-tech" Integrated Online Media category. Its multifaceted online efforts utilized video, Twitter, a customized Facebook page, banner advertising and Google AdWords advertising.
The Foundation's AIDS Run & Walk Chicago received a Pacesetter award in the Best Print Creative category for "I live. I give. I move." a transit advertising campaign designed to recruit participants.
The award for the Best T-Shirt design went to the Children's Tumor Foundation's NF Endurance Team for a black shirt with the day-glo message "Run for a Reason."
The Best Online Video award was presented to the Muscular Dystrophy Association for "Muscle Walk," a piece produced to generate interest in the new MDA Muscle Walk series. In the video, a flash mob at Universal Studios made up of members of the Universal Cheerleaders Association appears to spontaneously break out in dance to a series of high-energy songs. They are joined in their dance by MDA National Ambassador Abbey Umali.
Finally, The Jimmy Fund was honored in the Best Sponorship Activation category for its collaboration with Hyundai Motor America on The Boston Marathon Jimmy Fund Walk. In 2010, Hyundai activated it sponsorship in numerous ways including providing space at dealerships for participants to pick up t-shirts, giving walkers mile-marker stickers and offering walkers massages at Hyundai's finish line tent.
Information on creating more successful peer to peer fundraising programs and the latest statistics on athletic event fundraising can be found at www.runwalkride.com, the website of the Run Walk Ride Fundraising Council.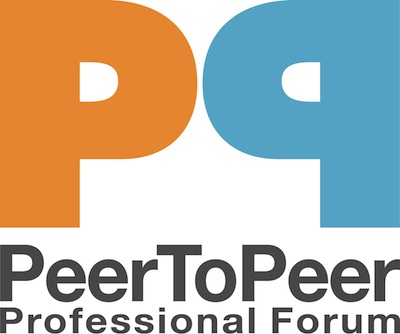 Peer-to-Peer Professional Forum
Peer-to-Peer Professional Forum
The Peer-to-Peer Professional Forum provides managers of athletic event fundraising programs with practical information, valuable connections and recognition for outstanding achievement via www.peertopeerforum.com, conferences, workshops and distance learning programs.
More from Peer-to-Peer Professional Forum