Published 03-16-11
Submitted by Barrick Gold Corporation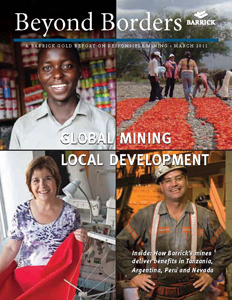 Beyond Borders, March 2011
Barrick Gold Corporation's role as an engine of economic development is featured in the latest edition of Beyond Borders, which documents the company's contribution of over $9 billion to the economies of its host countries in 2010. This figure includes local and regional purchases, payments to governments and employees, as well as over $31 million in community programs to improve quality of life.

"Barrick's operations are a major source of economic activity and contribute to long-term development," said Peter Sinclair, Vice-President, Corporate Social Responsibility. "In a number of countries, the positive economic and social impact has been documented, including declining poverty rates, higher literacy and education levels, and the emergence of new businesses. We also make significant social investments, which support our global strategy of ensuring the benefits of our business are shared with our host communities."

The socio-economic impact of Barrick's mines in Argentina and Peru was the subject of two recent studies conducted by Consultura Malthus, a Chilean consultancy firm. The studies described trends such as declining poverty rates, economic diversification and enhanced literacy levels. In the district of Jangas, located closest to the Pierina mine in Peru, the percentage of people living in poverty was 80 per cent in 1993, dropping to 31 per cent in 2007, well below the national average. Illiteracy rates also declined dramatically from 56 per cent to 31 per cent during the same period.
According to a second study, the Veladero mine in Argentina accounts for 23 per cent of the gross domestic product in the province of San Juan and "has created a more stable and diversified economy in the province." The study cited positive employment trends, sectoral activity and growth in local tax revenues as "clear signals of Veladero's direct and indirect impact." Social conditions in San Juan also improved significantly in such areas as poverty and infant mortality rates.

In Tanzania, African Barrick Gold (ABG) has invested over $1.6 billion in capital in the country to date. The majority of revenue generated from ABG's operations - about 70 per cent - remained in Tanzania in 2009. That year, ABG spent $69 million on goods and services procured from Tanzanian-owned companies, and a further $1 million on skills development programs.
In recession-battered Nevada, Barrick employs more than 4000 people, providing family-sustaining wages and job security. The company is one of the largest private employers in rural Nevada. In the last five years, Barrick has invested more than $2 billion to sustain and expand its Nevada mines. In March, Barrick prepaid $101 million in Net Proceeds of Minerals taxes to the state, based on estimated 2011 operating results from its Nevada mining properties.
Also in this edition of Beyond Borders, "Barrick doubles funding for environmental clean-up in the Dominican Republic," profiles Barrick's $75 million investment to fund one of the mining industry's most ambitious environmental clean-up projects at the site of the Pueblo Viejo project. The large-scale rehabilitation effort was necessitated by the improper closure of a former mine on the property in 1999.
Other features:

Barrick named to Dow Jones Sustainability Index for third year

Barrick joins Voluntary Principles on Security and Human Rights

One year later: Barrick helps Chile rebuild after earthquake

Sun-dried tomatoes big business for Argentina's farmers

Fighting tropical diseases in the Dominican Republic

Barrick supports Western Shoshone language preservation program

Community relations at Australia's Super Pit mine
Beyond Borders is a report to stakeholders produced and published by Barrick Gold Corporation, featuring the latest news and updates on Barrick's social, environmental, safety and economic development programs.
Learn more at barrickbeyondborders.com or download a PDF version of Beyond Borders.
You can also follow Barrick on Twitter and Barrick on Facebook.
About Barrick
Barrick Gold Corporation is a Toronto-based gold mining company and industry leader, with a portfolio of 25 operating mines, and projects on five continents. Barrick trades on the Toronto and New York Stock Exchanges and employs more than 20,000 people worldwide. The company has been ranked as a world leader in social and environmental responsibility for the third consecutive year by the Dow Jones Sustainability Index. Barrick is also listed on the NASDAQ Global Sustainability Index of the top 100 companies.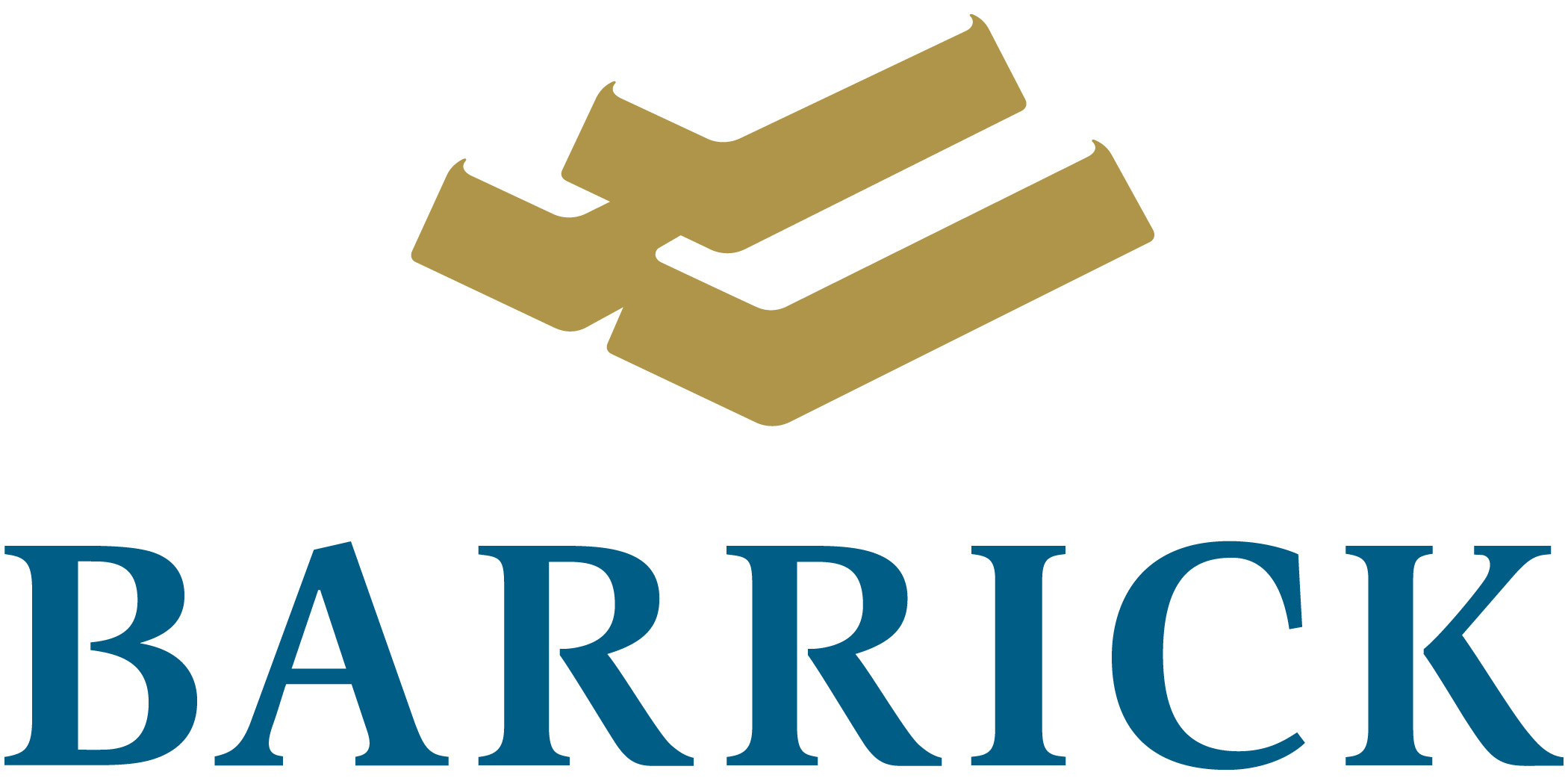 Barrick Gold Corporation
Barrick Gold Corporation
Barrick is the gold industry leader. Based in Toronto, the company operates mines and advanced exploration and development projects on four continents. Shares are traded on the Toronto and New York stock exchanges under the symbol ABX.
More from Barrick Gold Corporation