Published 03-09-11
Submitted by Kruger Products L.P.
Kruger Products L.P., Canada's leading manufacturer of quality tissue products, today announces that it received Forest Stewardship Council® (FSC) Chain of Custody (CoC) certification from the Rainforest Alliance's SmartWood program for its consumer and away-from-home tissue products, making it the first Canadian tissue company to achieve this standard. The company intends to apply this certification to some 150 skus in its consumer and away-from-home tissue products portfolios - the largest FSC CoC-certified tissue products line-up in North America. Certified products will include well-known tissue, towel and napkin brands, such as Cashmere, SpongeTowels, Purex, Scotties, White Swan, Embassy and Esteem. This certification ensures accountability through every step in the supply chain, from forest to product to shelf.
"FSC certification is well-recognized around the world and considered the most rigorous social and environmental standards in the forestry industry," said Mario Gosselin, COO, Kruger Products. "The thoroughness of the Rainforest Alliance's auditing process is a demonstration of our commitment to and leadership in sustainably sourced premium tissue paper products."
The Rainforest Alliance, an international, non-profit conservation organization, is the world's leading certifier of forestlands to FSC standards and conducted Kruger Products' rigorous FSC CoC certification evaluations at its various operations across Canada.
"We are delighted with Kruger Products' commitment to responsible forestry, which addresses the fact that consumers around the world are embracing sustainability," said Tensie Whelan, President of the Rainforest Alliance. "By enabling consumers to be part of the sustainability solution, Kruger Products' commitment will further drive the industry forward, demonstrating the significant impact businesses can have on the management of working landscapes."
The certification will apply to nearly 40% of Kruger Products' consumer and away-from-home production. The products will feature the FSC label on packaging beginning as soon as this summer. The logo is an easy identifier for Canadians to make environmentally responsible purchasing decisions without compromising on quality. Forests play an important role in maintaining wildlife diversity and regulating the earth's climate and water flow. Canadians are uniquely charged with protecting our forests, which represent 10% of the world's forest and 30% (397.3 million hectares) of Canada's land mass, for our future generations.
"This accomplishment marks an important milestone along our sustainability journey," said Steven Sage, Corporate Director of Sustainability and Innovation, Kruger Products. "With this certification we have achieved the first of our nine targets set through our Sustainability 2015 initiative and it will drive us to continue along this journey."
"This announcement is rather timely as the United Nations General Assembly has declared 2011 as the International Year of Forests to raise awareness on the management, conservation and development of the world's forests," said Maia Becker, Vice President, FSC Canada. "Kruger Products' certification shows their commitment to our forests and our communities."
This highly respected FSC logo ensures that the fibre used to make these tissue products comes from FSC-certified forests, recycled fibre and/or controlled wood. FSC CoC procedures provide a transparent link between the forest from which the fibre originates and the product into which it is manufactured. At every stage of Kruger Products manufacturing or distribution, the fibre going into a product is tracked and identified in an unbroken chain of commitment from forest to consumer. The FSC label carries the assurance that our products come from forest-friendly sources and is an easy identifier for making environmental purchasing decisions.
About Kruger Products L.P.
Kruger Products is Canada's leading tissue manufacturer and serves the Canadian consumer market with such well-known brands as Cashmere®, Purex®, SpongeTowels®, Scotties® and White Swan®, as well as away-from-home products for industrial and commercial use across Canada. Sustainability 2015 is Kruger Products' ambitious five-year plan aimed at reducing the company's environmental footprint. The company has set quantifiable targets for improving its environmental performance and is focusing on the use of innovative technologies. For more information, visit www.krugerproducts.ca.
About The Forest Stewardship Council (FSC)
The Forest Stewardship Council (FSC) is an international non-profit organization founded in 1993 to promote the environmentally appropriate, socially beneficial and economically viable management of the world's forests. FSC is recognized worldwide as the gold standard in responsible forest management and is supported by native peoples, environmental groups, labour unions, and industry. The FSC logo provides a guarantee that the forest products you purchase come from healthy forests and strong communities. For more information, please visit www.fsccanada.org or contact Maia Becker, Vice President, at 416-778-5568 ext. 25 or by e-mail at mbecker@fsccanada.org.
About The Rainforest Alliance
The Rainforest Alliance works with people whose livelihoods depend on the land, helping them transform the way they grow food, harvest wood and host travellers. From large multinational corporations to small, community-based cooperatives, businesses and consumers worldwide are involved in the Rainforest Alliance's efforts to bring responsibly produced goods and services to a global marketplace where the demand for sustainability is growing steadily. For more information, visit www.rainforest-alliance.org.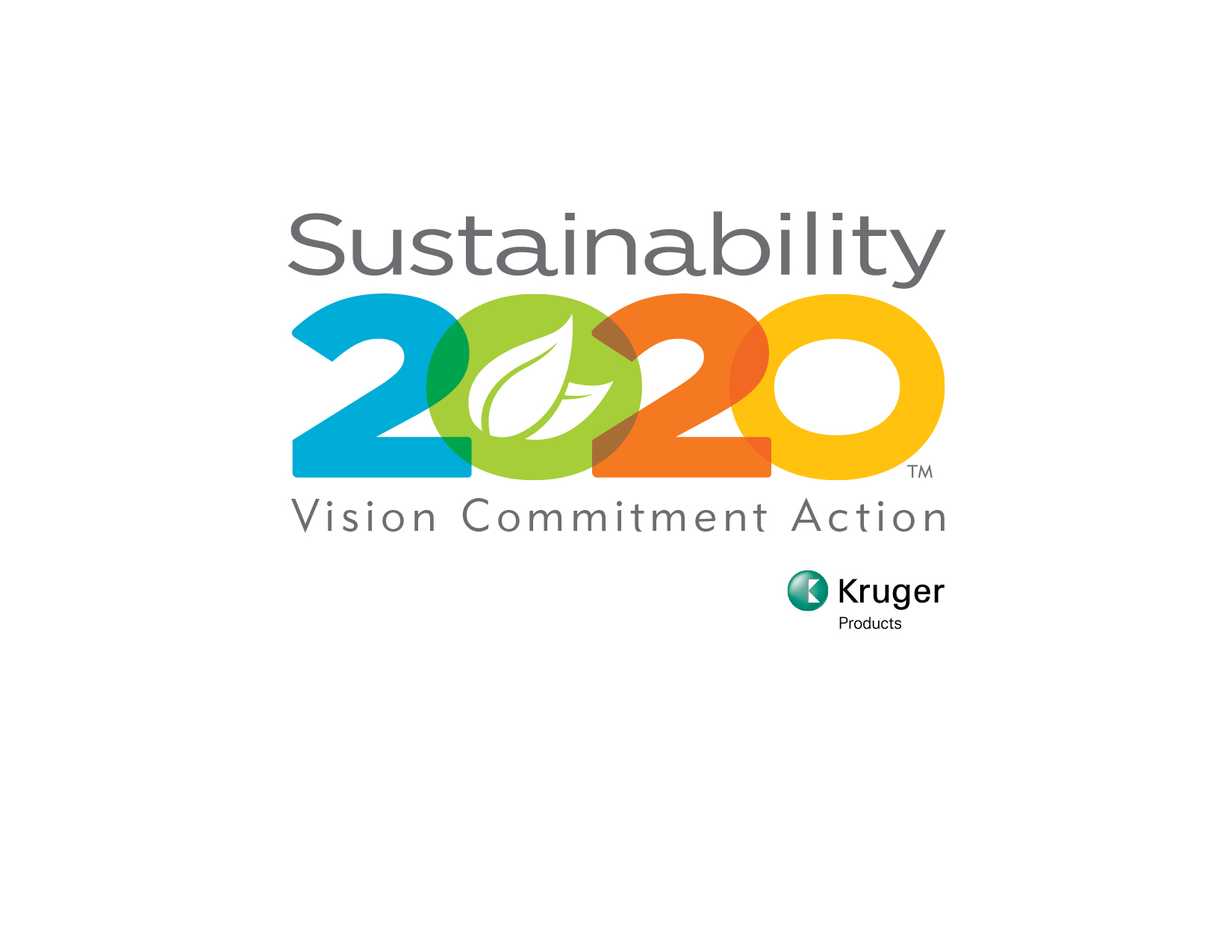 Kruger Products L.P.
Kruger Products L.P.
Kruger Products L.P. is Canada's leading manufacturer and distributor of tissue and paper towels for consumer, in-home use.
We proudly produce three number one brands: Cashmere®, the most popular bathroom tissue brand in Canada; Purex®, the #1 bathroom tissue brand in Western Canada; and Scotties®', Canada's most preferred facial tissue brand. Kruger Products prides itself on delivering consistently high quality bathroom tissue, facial tissue, paper towel and napkin products. In addition to Cashmere®, Purex®, and Scotties®', some of our best-known brands include SpongeTowels®, White Swan® and White Cloud®.
OUR SUSTAINABILITY JOURNEY
The impact of Kruger Products efforts is having an immediate impact on the environment:
Energy saved equivalent to powering 19,000 Canadian homes
Emission reductions equivalent to planting over 26.9 million trees
Water saved equivalent to 1,880 Olympic swimming pools
Packaging saved equivalent to the weight of 162 767 airliners
Recycled fibre used equivalent to diverting 96,000 garbage trucks from landfills
SUSTAINABILITY 2020
While we had great sustainability successes over the past few years, Sustainability 2020 is the next leg of our long journey. Sustainability 2020 offers an opportunity for us to continue to focus our organization to not only achieve—but exceed our objectives. We remain committed to continuing on our journey to continuously improve our performance.
More from Kruger Products L.P.