Published 03-04-11
Submitted by Green Mountain Power Corporation
(Marketwire) - Green Mountain Power and Efficiency Vermont are partnering on an unprecedented effort to help every town in GMP service territory change over to more energy efficient Light Emitting Diode (LED) street lights.
"Last year Green Mountain Power became one of only a handful of utilities in the country to offer an LED-specific rate to customers for outdoor lighting. This year we are taking it a step further by proposing to lower the rate and offer financial assistance to towns to change to LED lights," said Mary Powell, president and chief executive officer of Green Mountain Power.
With the support of Efficiency Vermont, Green Mountain Power expects to replace thousands of mercury vapor and high pressure sodium street lights with new energy-efficient LED street lights in towns throughout its service territory.
Compared with existing mercury vapor bulbs, LED lights produce a comparable amount of light with an average 66 percent savings in energy use or watts. In addition, LEDs are extremely long-lasting. An LED lamp has a potential lifespan of up to 25 years, compared to 5-7 years for traditional street light lamps.
"Helping towns across Vermont switch to LED lights is a very important way to reduce Vermont's use of electricity," said Jay Pilliod, Director of Business Energy Services of Efficiency Vermont, the state's efficiency utility. "Towns are eager to participate and benefit from savings on their electric bill."
Green Mountain Power filed its proposed street light pilot program with the Vermont Public Service Board on February 28. Green Mountain Power has requested PSB approval to use $300,000 from the GMP Efficiency Fund to help towns in the transition. The Company will also file a new tariff for LED street lights that will lower the cost towns pay for leasing street lights.
Green Mountain Power and Efficiency Vermont have been partners in energy efficiency since the creation of the GMP Efficiency Fund in 2008. Efficiency Vermont will implement this program as part of its portfolio of statewide energy efficiency efforts.
"We're pleased to have GMP as a partner in this program," said Mr. Pilliod. "With our Step-By-Step Guide to Implementing an Outdoor LED Project, and enhanced technical assistance and financial rebates provided by Efficiency Vermont, towns have the tools they need for a successful transition."
"This program supports our commitment to power that is low cost, low carbon and reliable," said Ms. Powell. "Reducing energy consumption is an important part of this overall strategy that we have pursued for the past three years."
Towns switching to LED streetlights will reduce light pollution and glare while saving money and electricity. This is because LEDs can be more precisely directed to illuminate only the desired areas, such as streets, walkways and parking lots. Little or no wasted light escapes into the night sky, where it could have a disrupting impact on the natural environment. As towns served by GMP convert their streetlights to the new technology, Vermont will continue to be a leader in international efforts to preserve the night sky.
If the tariff and program are approved by the Vermont Public Service Board, interested towns should contact Green Mountain Power at 1-888-835-4672 or Efficiency Vermont at 1-888-921-5990.
About Green Mountain Power
Green Mountain Power (www.greenmountainpower.com) generates, transmits, distributes and sells electricity in the State of Vermont. It serves more than 175,000 people and businesses.
About Efficiency Vermont
Efficiency Vermont (www.efficiencyvermont.com) was created by the Vermont Legislature and the Vermont Public Service Board to help all Vermonters reduce energy costs, strengthen the economy, and protect Vermont's environment. Efficiency Vermont is currently operated by Vermont Energy Investment Corporation (VEIC), an independent organization under contract to the Vermont Public Service Board. VEIC is a Vermont-based nonprofit organization founded in 1986.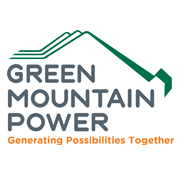 Green Mountain Power Corporation
Green Mountain Power Corporation
Green Mountain Power, an investor-owned electric utility serving one-quarter of Vermont's population, embraces speed, efficiency, open communication and environmental commitment. As a member of Ceres, Green Mountain Power is committed to continuous environmental improvement and uses the Global Reporting Initiative guidelines to report on its environmental, economic and social activities. In 2006, Vermont Businesses for Social Responsibility named Green Mountain Power "Large Company Leader of the Year." Green Mountain Power owns and operates the largest commercial wind generating station in New England. In 2005, approximately 48 percent of the fuels used to generate electricity came from water, wood and wind.
More from Green Mountain Power Corporation