Published 03-01-11
Submitted by CA Technologies
/PRNewswire/ - CA Technologies (Nasdaq: CA) today announced a new program that will award up to one million dollars* in CA Technologies Mainframe Academy Scholarships to help young IT talent prepare to manage the mainframe environment.
The scholarship program was announced yesterday during the keynote, "The Future is Now: Next Generation Management" by CA Technologies mainframe General Manager Dayton Semerjian at SHARE's bi-annual user conference for enterprise technology professionals.
"We created Mainframe Academy with CA Technologies to help our customers sustain critical workforce skills," said Brad Samargya, chief learning officer, CA Technologies. "The CA Technologies Mainframe Academy Scholarship program extends this commitment to promising young mainframe talent."
The Mainframe Academy with CA Technologies is an 8-week, vendor-agnostic immersion program with a blend of instructor-led classroom, virtual and self-paced learning designed to provide core skills to manage the mainframe environment. Young IT professionals enrolled in high school, undergraduate and graduate university programs, or recent graduates are eligible for the scholarship.
"SHARE appreciates the commitment CA Technologies is making with this scholarship program," said Janet Sun, President of SHARE, an independent, volunteer run association of enterprise computing users. "The Mainframe Academy with CA Technologies provides participants with skills allowing these new professionals to accelerate their ability to be productive in mainframe IT organizations."
"The Mainframe is experiencing a resurgence, and we need to motivate and train young talent to allow it to continue to play a critical role in corporate IT and cloud computing strategies," said Dayton Semerjian, general manager, mainframe at CA Technologies. "CA Technologies is committed to a leadership role in the mainframe ecosystem, and the scholarship program demonstrates that we intend to do this not only by delivering software to simplify mainframe management, but by enabling the next generation of mainframe workers."
During his keynote, Semerjian discussed how the academy plays an important role in enabling young IT professionals for careers that will help keep the mainframe strong well into the future.
The CA Technologies Mainframe Academy Scholarships will be granted based on an evaluation process that will consider, among other factors, the applicant's demonstrated academic achievement, creativity and/or vision in the use of technology. Entries will be reviewed by an expert panel selected for their knowledge and experience in the field, including representation from the SHARE board of directors.
Anyone interested in applying for the scholarships will be able to download the application on May 1, 2011 at www.ca.com/mainframe-scholarship.
About SHARE
SHARE Inc, is an independent, volunteer run association providing enterprise technology professionals with continuous education and training, valuable professional networking and effective industry influence. For more information, visit www.share.org.
About CA Technologies
CA Technologies (Nasdaq: CA) is an IT management software and solutions company with expertise across all IT environments - from mainframe and distributed, to virtual and cloud. CA Technologies manages and secures IT environments and enables customers to deliver more flexible IT services. CA Technologies' innovative products and services provide the insight and control essential for IT organizations to power business agility. The majority of the Global Fortune 500 relies on CA Technologies to manage evolving IT ecosystems. For additional information, visit CA Technologies at www.ca.com.
Follow CA Technologies
Legal Notices
Copyright ©2011 CA. All Rights Reserved. One CA Plaza, Islandia, N.Y. 11749. All other trademarks, trade names, service marks, and logos referenced herein belong to their respective companies.
*Scholarships will be awarded in the amount of $35,000.00 USD per winner and are payable solely as a credit for publicly scheduled Mainframe Academy with CA Technologies education courses; scholarships will not be paid in cash or subject to refund, in whole or part. Scholarship credits must be used within 12 months from the award date. Application submission requirements and rules apply. Applicants are obligated to ensure that they are eligible to apply for or accept the potential scholarship award consistent with the applicable rules of their employer, including without limitation, a code of conduct or similar conduct policies. This Scholarship offer may not be available to any employee or official of any governmental or quasi-governmental entity. Mainframe with CA Technologies education courses and training is subject to standard CA terms and conditions.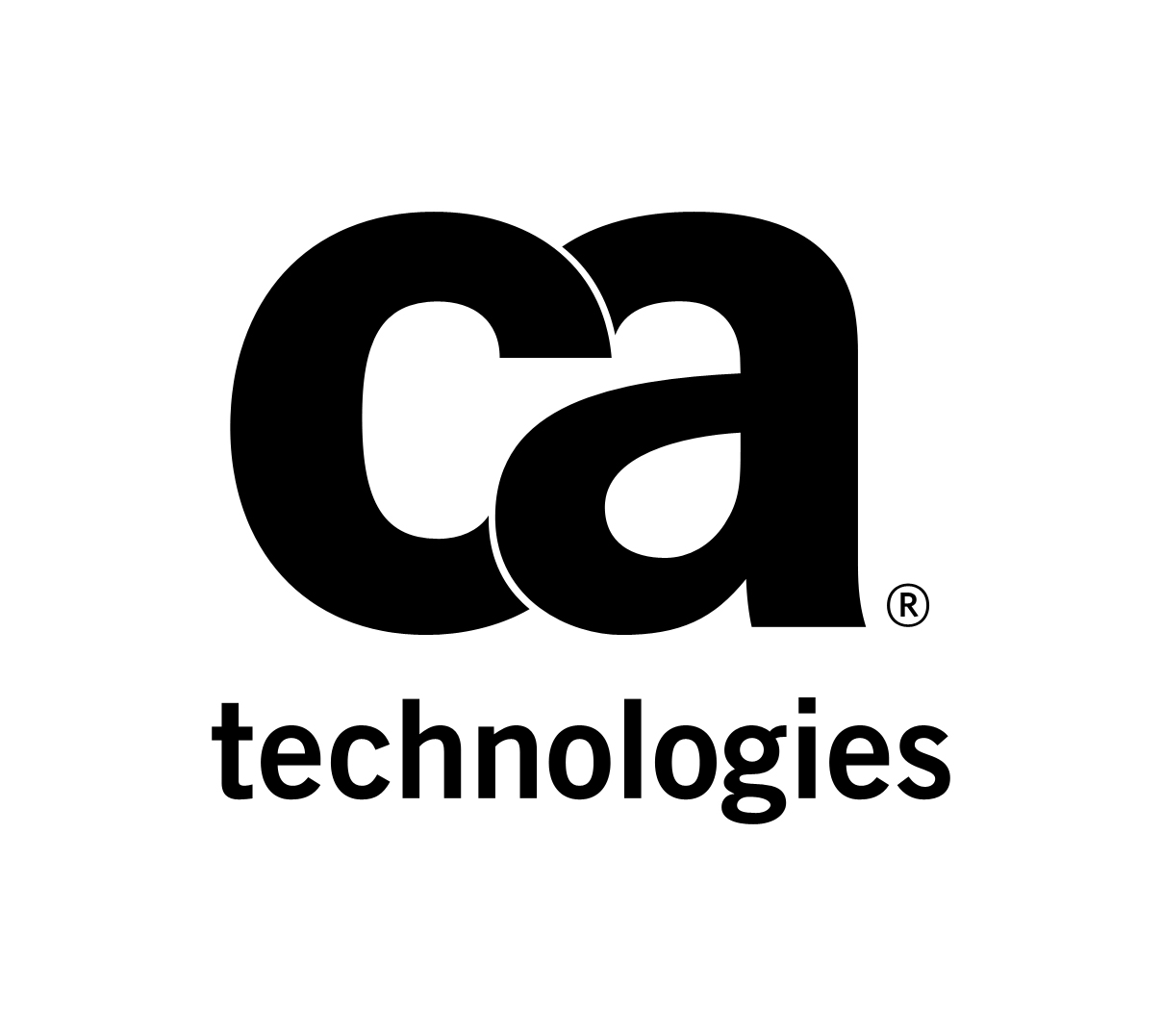 CA Technologies
CA Technologies
CA Technologies (NASDAQ: CA) provides IT management solutions that help customers manage and secure complex IT environments to support agile business services. Organizations leverage CA Technologies software and SaaS solutions to accelerate innovation, transform infrastructure and secure data and identities, from the data center to the cloud. Learn more about CA Technologies at ca.com.
About CA Together: CA Technologies is a global corporation with a local commitment. The company works to improve the quality of life in communities where its employees live and work worldwide and is fully committed to advancing social, environmental and economic sustainability. CA Together, the company's Corporate Social Responsibility program, is driven by the core philanthropic focus of improving the lives of underserved children and communities around the world. CA Technologies does this by supporting organizations, programs and initiatives that enrich the lives and well-being of others with a primary focus on Science, Technology, Engineering and Math (STEM) education. CA Together activities encompass employee volunteerism and matching gifts; in-kind donations of CA Technologies products and services; and wide-ranging partnerships and philanthropic support to community organizations worldwide.
More from CA Technologies