Published 02-25-11
Submitted by Morgan Stanley

The International Association of Microfinance Investors (IAMFI) today issued a report, sponsored by Morgan Stanley, on best practices and guidelines for handling debt defaults by microfinance institutions (MFIs). In the recent past, several factors - such as increased capital flows, record growth by MFIs and the global financial crisis - have led to an increase in debt restructurings, creating a need for tools and frameworks to deal with restructurings as they occur. The report outlines the ways in which industry players can collaborate to ensure that microfinance remains a sound investment opportunity and, at the same time, improve MFIs' ability to serve clients through any economic and market cycle.

The best practices outlined in the report are based on the collective work of the IAMFI Microfinance Lenders Working Group, an industry group convened by IAMFI to pro-actively create standard best practices. Working Group members represented a wide range of global stakeholders, including microfinance investment vehicles, financial institutions, limited partner investors, development financial institutions and law firms active in microfinance. Microfinance Analytics and the University of Michigan Law School's International Transactions Clinic supported the Working Group with research.

Joan Trant, IAMFI Executive Director explained, "The IAMFI Microfinance Lenders Working Group embodies IAMFI's efforts to strengthen the microfinance industry by developing universal standards and best practices. Commercial capital can be a positive force in delivering financial services to the world's unbanked poor, and the Working Group's recommendations help investors and MFIs navigate restructurings in a financially responsible manner."

The Working Group makes ten recommendations for orderly debt restructurings including improving loan documentation, adopting universally accepted definitions of terms and metrics, responding quickly to material covenant breaches and creating a voluntary creditor group to govern dealings with a distressed MFI.

In addition to making recommendations, the Working Group has developed action-oriented tools for investors and creditors, including a framework for creating voluntary creditor workout groups, an intercreditor agreement template, a menu of restructuring options and a loan covenant review that address the financial, social and legal elements unique to microfinance.

"Given Morgan Stanley's track record of commercial transactions and thought leadership in microfinance, we are particularly pleased that this research will better position microfinance institutions to serve low-income communities through the incorporation of industry tools and frameworks similar to those used in the broader commercial market," said Audrey Choi, Head of Global Sustainable Finance at Morgan Stanley.

For the full report with recommendations, best practices and tools, please visit www.iamfi.com/research.html and click on IAMFI Research.

About IAMFI
The International Association of Microfinance Investors (IAMFI) is a global membership organization dedicated to serving current and potential microfinance investors. Microfinance provides low-income households and enterprises access to capital and other financial services. IAMFI helps commercially oriented microfinance investors achieve their financial and social goals by offering credible, objective industry information, conducting research, hosting educational activities and working to improve the global environment for microfinance. The association helps investors deploy their capital more effectively in order to increase access to financial services for the unbanked poor. For more information about IAMFI, please visit www.iamfi.com.
About Morgan Stanley

Morgan Stanley (NYSE: MS) is a leading global financial services firm providing a wide range of investment banking, securities, and investment management services. The Firm's employees serve clients worldwide including corporations, governments, institutions and individuals from more than 1,200 offices in 42 countries. Morgan Stanley's Global Sustainable Finance (GSF) group harnesses the power and discipline of the capital markets to enhance environmental sustainability, advance economic opportunity and support community development. GSF works closely with clients and investors to support the development of long-term business models capable of achieving compelling financial, social and environmental returns and to build a suite of impact investing products. With active commitment of Morgan Stanley senior management, GSF taps intellectual capital and financial expertise across the firm to develop innovative solutions for society's greatest challenges. For further information about Morgan Stanley, please visit www.morganstanley.com. For more information about Morgan Stanley Global Sustainable Finance, please visit www.morganstanley.com/globalcitizen/sustainability.html.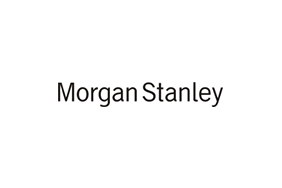 Morgan Stanley
Morgan Stanley
Morgan Stanley is a global financial services firm and a market leader in investment banking, securities, investment management and wealth management services. With more than 1,200 offices in 42 countries, the people of Morgan Stanley are dedicated to providing our clients the finest thinking, products and services to help them achieve even the most challenging goals. Through its Global Sustainable Finance Group, Morgan Stanley seeks to support community development initiatives with debt, equity, and philanthropy.
More from Morgan Stanley