Published 02-23-11
Submitted by Pearson Foundation
The Pearson Foundation today announced the 2011 Pearson Prize for Higher Education, the award that recognizes and provides support to student leaders who are distinguishing themselves by leading public service efforts that give back to their local communities while completing their undergraduate studies.
Again this year, the Pearson Prize will recognize 70 students for exemplary community service, providing 20 with financial assistance and additional support, and 50 more with a single one-time cash grant. The online application is now available at www.pearsonfoundation.org/pearsonprize. Completed applications must be received by March 18, 2011.
With the Pearson Prize, the Pearson Foundation aims to raise awareness about the important role that student leaders play on college campuses and in surrounding communities. In addition to the opportunity to celebrate student leadership, the Prize recognizes and addresses the financial challenges that many of these same students face while pursuing academic goals. The award program specifically responds to financial need among young people who might not have discovered their direction, or engaged their real passion, until after their freshman year in college.
"Most college awards and scholarships focus on graduating high school students and reward their academic achievements," explained Pearson Foundation President Mark Nieker. "As a result, many truly inspiring young people who really make an impact only after they've begun their undergraduate careers are the least likely to be eligible for the same sustained financial support. The Pearson Prize for Higher Education is an attempt to honor some of these remarkable undergraduates, and also to bring them together so that they can learn from and inspire each other."
The Pearson Prize is one of several programs from the Pearson Foundation that support community service and educational leadership, and that address key social challenges like dropout prevention and 21st century skills. With the Pearson Prize, the Pearson Foundation continues to expand its efforts to better understand the issues facing college students today and the keys to their success.
The Pearson Foundation has worked across the educational spectrum with organizations encompassing pre-K (such as Jumpstart) through high school (e.g., America's Promise and the National Academy Foundation) and in service learning (with author Greg Mortenson and Dr. Jane Goodall).
In 2010, the Pearson Prize received more than 10,000 applications. To learn more about past awardees, visit http://pearsonfoundation.org/youth-engagement/programs/pearson-prize.html.
The Pearson Prize is administered by the National Society of Collegiate Scholars (NSCS). The application is open to current undergraduate students enrolled at accredited four-year and two-year institutions in the U.S. who have a minimum 2.5 GPA on a 4.0 scale and at least one year remaining until graduation. Recipients will be announced in June.
About the Pearson Foundation
The Pearson Foundation extends Pearson's commitment to education by partnering with leading nonprofit, civic, and business organizations to provide financial, organizational, and publishing assistance across the globe. The foundation aims to make a difference by sponsoring innovative educational programs and extending its educational expertise to help in classrooms and in local communities. pearsonfoundation.org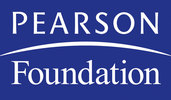 Pearson Foundation
Pearson Foundation
Pearson (NYSE: PSO) is the global leader in educational publishing, assessment, information and services, helping people of all ages to learn at their own pace, in their own way. For students preK-12, Pearson provides effective and innovative curriculum products in all available media, educational assessment and measurement for students and teachers, student information systems, and teacher professional development and certification programs. Our respected brands include Scott Foresman, Prentice Hall, SuccessMaker, Waterford, AGS, PowerSchool, Chancery SMS, SASI, Pearson Inform, Teachervision.com and many others. Our comprehensive offerings help inform targeted instruction and intervention so that success is within reach of every student. Pearson's other primary businesses include the Financial Times Group and the Penguin Group.
More from Pearson Foundation