Published 02-18-11
Submitted by Rockwell Automation
Rockwell Automation (NYSE: ROK) announced today that its newly published 2010 Corporate Responsibility Report is now available online.
"Sustainability has evolved from a social expectation to an economic imperative. Our report highlights our progress on those corporate responsibility issues most relevant to our customers, business, and employees," said Keith D. Nosbusch, Rockwell Automation Chairman and CEO.
"We've expanded how we measure our environmental footprint and made important investments in energy conservation with the largest green roof in the state of Wisconsin. We continued to improve our safety record. And, we did a record level amount of business with minority, women and SBA-designated businesses," said Nosbusch.
Energy conservation and solid waste management continue to be the company's top environmental priorities.
In the company's past five Corporate Responsibility Reports, energy usage and CO2 reporting was limited to its core manufacturing and warehouse facilities. But in 2010, Rockwell Automation expanded its carbon footprint tracking to include an additional 200 locations plus fleet, travel and transport of goods. The more comprehensive monitoring and reporting process enabled the company to set a new baseline to measure future progress.
For the fifth consecutive year, Rockwell Automation's smart, safe and sustainable manufacturing practices significantly reduced the number of work-related injuries or illnesses. This puts the company in the top quartile of like companies according to the U.S. Bureau of Labor Statistics. The practices were also recognized by a number of organizations this past year including listings on Dow Jones Sustainability North America Index and FTSE4Good Index of Companies, and Ethisphere Magazine's World's Most Ethical Companies.
Rockwell Automation's Corporate Responsibility Update is available online at http://www.rockwellautomation.com/about_us/responsibility.html . To order printed copies, please e-mail RATrustedPartner@ra.rockwell.com. For more information about smart, safe and sustainable manufacturing, visit www.rockwellautomation.com/solutions/sustainability.
Rockwell Automation, Inc. (NYSE: ROK), the world's largest company dedicated to industrial automation and information, makes its customers more productive and the world more sustainable. Headquartered in Milwaukee, Wis., Rockwell Automation employs about 19,000 people serving customers in more than 80 countries.
Listen.Think.Solve. is a trademark of Rockwell Automation, Inc.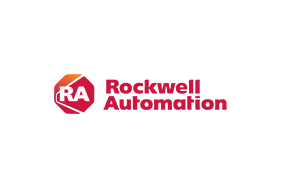 Rockwell Automation
Rockwell Automation
Rockwell Automation Inc. is a global leader in industrial automation and digital transformation. We connect the imaginations of people with the potential of technology to expand what is humanly possible, making the world more productive and more sustainable. Headquartered in Milwaukee, Wisconsin, Rockwell Automation employs approximately 23,000 problem solvers dedicated to our customers in more than 100 countries. To learn more about how we are bringing The Connected Enterprise to life across industrial enterprises, visit www.rockwellautomation.com
More from Rockwell Automation