Published 02-17-11
Submitted by Nestle Waters North America
PRNewswire - Nestle Waters North America today announces Michael Washburn has joined the company as director of sustainability.
In his new role, Washburn will lead Nestle Waters' efforts to increase recycling rates in the United States; innovate in energy use and building design across its facilities; advocate for constructive water policies; and engage stakeholders around company sustainability efforts.
"Michael's background in forest stewardship, natural resource management and stakeholder engagement make him well-suited to lead sustainability commitments for Nestle Waters North America," said Kim Jeffery, president and CEO.
Washburn has spent more than 15 years working in the nonprofit sector and academia, with a focus on sustainable forestry, land conservation, green building and conservation leadership. Most recently, he held a senior position at The Wilderness Society, an organization focused on public-lands advocacy. He also served as Vice President of Brand Management for the Forest Stewardship Council, where he advanced the adoption of independent forest-certification and product labeling programs.
"I'm eager to put my resource management and conservation experience to work for Nestle Waters," said Washburn. "I feel strongly that bottled water brings value to society, and I am looking forward to continued engagement with a wide range of stakeholders around water advocacy, energy use, waste and recycling approaches, such as Extended Producer Responsibility. As the leading bottled water company, Nestle Waters is well-positioned to move these issues in a thoughtful, credible way."
Washburn holds a Ph.D. in Forest Policy from Penn State University, and a B.S. in Environmental Studies and M.S. in Forest Resources Management from SUNY College in Syracuse. He was also an advisor to the USDA Forest Service on sustainability issues as a faculty member at Penn State University and the Yale School of Forestry. Washburn devotes significant time and energy to workplace giving and disability advocacy efforts as a board member of the Human and Civil Rights organizations of America and Child Aid International. He also serves as chair of the boards of both the Aging and Disabilities Charities of America and Adirondack Adaptive Adventures.
About Nestle Waters North America
Central to the leadership of Nestle Waters North America Inc. is its 35-year history and single-focus on producing bottled water products. The company's dedication to product quality, manufacturing expertise, efficient production, employee development and environmental stewardship, especially in the areas of water use, energy and packaging, has helped Nestle Waters become the number one bottled water company in the U.S. To reach success, the company follows its credo: Respect for each other, respect for the environment, and respect for the community. To learn more, visit www.nestlewatersnorthamerica.com.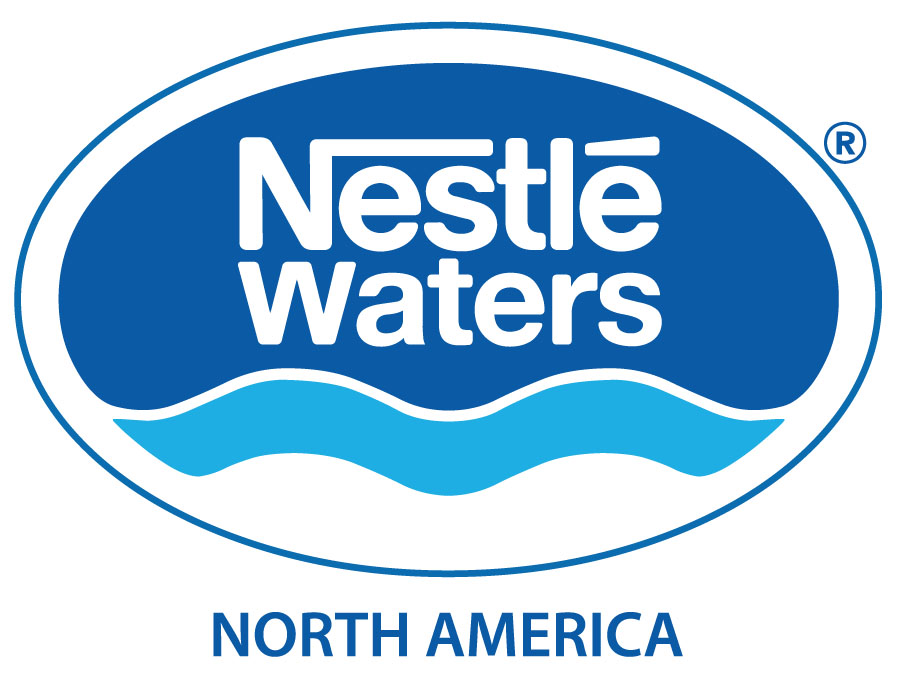 Nestle Waters North America
Nestle Waters North America
The availability of healthful beverages is more important than ever, and Nestlé Waters North America (NWNA) provides people with an unrivaled portfolio of bottled waters. The company's bottled water brands in the U.S. include Arrowhead®, Poland Spring®, Deer Park®, Nestlé® Pure Life® and international brands Perrier® and S.Pellegrino®. In 2011, the company added a line of ready-to-drink teas which now includes Nestea®, Sweet Leaf® and Tradewinds®. These well-known brands have led Nestlé Waters North America to be third largest non-alcoholic beverage company by volume in the U.S. Based in Stamford, Connecticut with 7,500 employees, NWNA is reducing its environmental footprint across its business and working with others to improve U.S. recycling rates. The company is also committed to creating shared value and being a good neighbor in the 140 communities where it has operations. To learn more, visit www.nestle-watersna.com/en.
More from Nestle Waters North America