Published 02-10-11
Submitted by Morgan Stanley
Morgan Stanley (NYSE: MS) announced today the launch of a new initiative to help deliver up to $500 million of credit to small businesses seeking to increase investment and create new jobs.
In collaboration with national nonprofits and local community banks, Morgan Stanley will enable more small businesses to utilize the U.S. Small Business Administration's (SBA) 504 Loan Program which focuses on providing the long-term capital small businesses need for commercial real estate investments and job creation and retention. The initiative, called the Morgan Stanley SBA 504 Program will be available through Community Reinvestment Fund, USA (CRF), a nonprofit corporation, and CDC Direct Capital, a wholly owned subsidiary of CDC Small Business Finance, a certified development company that focuses on serving the financing needs of small businesses.
"By extending financing for small businesses to invest and grow, Morgan Stanley is reaffirming our commitment to put our financial capabilities to work in the service of the economic development of communities," said Ruth Porat, Chief Financial Officer of Morgan Stanley.
CRF and CDC Direct Capital will work with a national network of financial institutions to facilitate the purchase by Morgan Stanley of existing and new loans collateralized by first liens on commercial real estate originated as part of the SBA 504 Program. As cash-strapped small businesses finally can access the capital resources they need, they can reinvest in their businesses, creating jobs and helping build healthier communities.
"Morgan Stanley is working with the public sector to maximize the impact of the dollars it allocates towards economic development," said Mike Mantle, Senior Advisor in Morgan Stanley's Global Sustainable Finance Group. "We are pleased to work with these long-standing industry professionals to respond to this critical need identified by community development leaders."
By providing liquidity to community banks who lend to small businesses through the SBA 504 program, Morgan Stanley will enable participating financial institutions to limit credit exposure, reduce interest rate risk related to fixed rate loans, retain more liquidity and make more SBA first mortgage loans, helping small business owners obtain the long-term financing they need.
"CRF has been helping connect communities with capital for more than 22 years, and we are pleased to continue that role with the SBA 504 program and Morgan Stanley," said Frank Altman, CEO for CRF. "We're looking forward to helping hundreds of small businesses lead our country's economic recovery. CRF has been active throughout the nation and this product will be a valuable tool from coast to coast."
Kurt Chilcott, President and CEO of CDC Small Business Finance added, "For the past 32 years, CDC Small Business Finance has helped thousands of small businesses access billions of dollars of capital through a range of programs and services. Our relationship with Morgan Stanley will allow us to reach even more small businesses with essential capital for growth and expansion, which will lead to more jobs in the communities we serve."
The Morgan Stanley 504 Program will be available through CRF and CDC Direct Capital, each working directly with financial institutions to identify qualified borrowers and facilitate financing from Morgan Stanley. Visit www.crfusa.com or www.cdcloans.com for more information on how banks and community lenders across the country can benefit from this unique lending program. Small business owners interested in the program should contact their community or regional bank.
About Morgan Stanley
Morgan Stanley is a leading global financial services firm providing a wide range of investment banking, securities, investment management and wealth management services. The Firm's employees serve clients worldwide including corporations, governments, institutions and individuals from more than 1,200 offices in 42 countries. For further information about Morgan Stanley, please visit www.morganstanley.com.
About CRF
Community Reinvestment Fund, USA (CRF), a nonprofit organization and certified Community Development Financial Institution, is the nation's leader in bringing capital to public and private, nonprofit community development lenders through the secondary market for community development loans. Formed in 1988, CRF has injected more than $1 billion into low-income and economically disadvantaged communities around the country to help stimulate job creation and economic development, provide affordable housing, and support community facilities. CRF is headquartered in Minneapolis, Minn. www.crfusa.com
About CDC Direct Capital
CDC Direct Capital's mission is to provide secondary market solutions to SBA 504 lenders across the United States connecting them to the wholesale lending markets. Its vision is to increase lenders' access to capital to expand financing options to small businesses. http://www.cdcloans.com
About CDC Small Business Finance
CDC Small Business Finance provides SBA 504 loans to small businesses as well as access to other capital through distinctive, innovative financing products and services. In addition, CDC reinvests in communities, particularly underserved markets and populations in California, Nevada and Arizona. http://www.cdcloans.com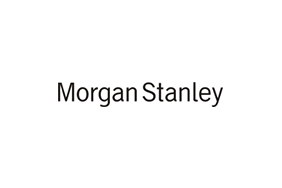 Morgan Stanley
Morgan Stanley
Morgan Stanley is a global financial services firm and a market leader in investment banking, securities, investment management and wealth management services. With more than 1,200 offices in 42 countries, the people of Morgan Stanley are dedicated to providing our clients the finest thinking, products and services to help them achieve even the most challenging goals. Through its Global Sustainable Finance Group, Morgan Stanley seeks to support community development initiatives with debt, equity, and philanthropy.
More from Morgan Stanley