Published 02-03-11
Submitted by Hotfrog, LLC
Hotfrog, LLC,an early stage, new media company based in Sheffield, Massachusetts, is the first company to close on financing through Mission Markets, the world's first impact investing "stock market." The transaction was finalized on February 1, 2011 as part of Hotfrog's $2 million Series A Preferred Equity Offering's listing on the Mission Markets' Platform.
Hotfrog (www.hotfrog.org), founded by award-winning media entrepreneur Laurie Lane-Zucker, is an early-stage, Internet-based media company delivering content, social networking and complementary web-based products and services that focus on the burning issues of our time. The company's core offering is an innovative hybrid of professional storytelling and passionate citizen journalism surrounding the environmental and social justice movement. Hotfrog had earlier attracted lead investment of $500,000 from a highly regarded philanthropist and social venture investor. Hotfrog is a Founding B Corporation (www.bcorporation.net). B Corporations are a new type of company that uses the power of business to solve social and environmental problems.
Hotfrog CEO, Laurie Lane-Zucker, expressed his enthusiasm at being the first company to receive investment through Mission Markets. "I believe that the impact investment industry is going to play a central role in the transformation of business and the revitalization of the economy. For Hotfrog to be the first company to close on an investment through the Mission Markets platform shows how seriously we take our role as pioneers in this emerging industry."
The landmark investment on Mission Markets was made by ESHG Investments, LLC, a family partnership based in Maine. ESHG invests in early-stage businesses offering an opportunity for attractive investment returns. But having a good idea isn't enough for ESHG. Growing out of a true impact investing philosophy, ESHG seeks out passionate entrepreneurs who are committed to making the world a better place. According to Michael and Jonathan Doolittle, principals of ESHG Investments, the Fund is excited to be among the earliest investors in Hotfrog. "We know that an innovative media site and social networking hub can be a very valuable commodity. But, more importantly, we believe that the concept of creating an engaged, global community of environmentally and socially conscious people committed to solving some of human society's most important problems is very powerful. Laurie Lane-Zucker is just the kind of intense, hard-working and passionate entrepreneur that we look for when considering an investment."
Mission Markets (www.missionmarkets.com), based in New York City, is a financial services company that seeks to fill a crucial gap in the impact investing space through the establishment and operation of secure, regulatory compliant investment and credit transaction platforms. The existence of these new marketplaces will increase the flow of capital to companies, organizations, and projects seeking to use the power of business to address some of the most complex current social and environmental challenges. Given the scale of sustainable development needs and the current pressures on natural ecosystems, services that decrease transaction costs and increase efficiency are a critical part of the solution. By facilitating transparency, efficiency, and impact measurement, Mission Markets is creating the infrastructure needed to move towards a sustainable future.
W1SDØM (www.w1sd0m.net), a global venture exchange, supported Hotfrog's listing. W1SDØM is a strategic partner of Mission Markets. Based in Boulder, CO, W1SDØM accelerates sustainable venturing and impact investing by increasing access to intellectual, social, human and financial capital. Their experienced team scans the geography of new, innovative ventures, assesses the company, team, financials, global impact and investment opportunity. The network of advisors in W1SDØM helps companies fine tune their business and investment offerings. Funding partners, platforms and networks collaborate with W1SDØM to find the companies that fit their investing thesis, at which point a company like Hotfrog moves to Mission Markets for listing.
Hotfrog, LLC's listing on, and investment through, Mission Markets highlights an important moment of maturation in the Impact Investing space, estimated by a recent J.P. Morgan/Rockefeller Foundation report to represent an investment opportunity of between $400 billion and $1 trillion. According to the Global Impact Investing Network (GIIN) (www.thegiin.org), impact investing "aims to solve social or environmental challenges while generating financial profit. Impact investing includes investments that range from producing a return of principal capital to offering market-rate or even market-beating financial returns. Although impact investing could be categorized as a type of 'socially responsible investing,' it contrasts with negative screening, which focuses primarily on avoiding investments in 'bad' or 'harmful' companies; impact investors actively seek to place capital in businesses and funds that can harness the positive power of enterprise.
"A rapidly growing supply of capital is seeking placement in impact investments across geographies, sectors, and asset classes, with a wide range of return expectations. The glue that binds those who operate in the impact investing industry is the shared conviction that creative investments can play a crucial part in addressing social and environmental challenges. This investment interest is sparking the emergence of a new industry that operates in the largely uncharted area between philanthropy and a singular focus on profit-maximization."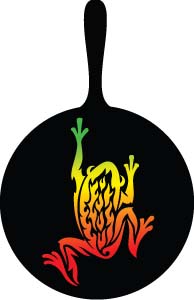 Hotfrog, LLC
Hotfrog, LLC
Hotfrog, LLC (www.hotfrog.org) is an Internet-based media company delivering content, social networking and complementary web-based products and services that focus on the burning issues of our time. The company's core offering is an innovative hybrid of professional storytelling and passionate citizen journalism surrounding the global environmental and social justice movement. As a platform for ideas and information that spur connections and movements, Hotfrog will become the leading global hub in this emerging community -- providing authentic content, interactive cause-related opportunities, and value-aligned products and services. As a place where a story sparks an idea that becomes a solution that launches a movement, Hotfrog becomes a place to turn passion into action.
More from Hotfrog, LLC