Published 01-26-11
Submitted by Stewardship Action Council
The Stewardship Action Council (SAC) announces its formation today. This new multi-stakeholder organization is dedicated to promoting and improving sustainable and socially responsible business practices, providing a space where cross-functional collaboration can take place, and developing a performance-based sustainability index.
SAC is a coalition of industry, academia, the investment community and governmental and non-governmental organizations, coming together with the belief that collaboration among different groups can generate solutions to the sustainability challenges that each group is facing. With a focus on trust, transparency, and technical expertise, SAC offers a pathway to demonstrable results for all stakeholders.
Among SAC's goals are creating a multi-stakeholder learning network, creating collaborative partnerships to address local and regional environmental, social and economic challenges, advancing sustainability performance and recognizing and sharing outcomes.
"The world has changed, and the time for partnership and collaboration among these often disparate groups has come. If we are to succeed at creating a sustainable world, we will need to combine our knowledge, talents and varied perspectives. The Stewardship Action Council gives us a platform for this effort," noted Anne Vogel-Marr, SAC Executive Director.
Membership in SAC is open to industrial facilities, academic institutions, governmental and non-governmental organizations, the investment community and trade associations. Members will be designated as Alliance or Participating Members, based upon their desire to set measurable goals and report upon them publicly. Alliance members, generally academic institutions and government and non-governmental organizations, will support SAC, but will not set goals. Participating members, generally industrial facilities, will set and report on goals.
Founding members of SAC include:

American University
Audubon International
BMW
Calvert Asset Management Company, Inc.
Campbell Institute of the National Safety Council
CLF Ventures
Covanta Energy Corporation
DM Petroleum Operations Company
Forever Resorts
Georgia Department of Natural Resources
Indiana Department of Environmental Management
Matt Potoski, Iowa State University
Johnson & Johnson
Lockheed Martin Manassas
Michelin North America, Inc.
Minnesota Pollution Control Agency
National Pollution Prevention Roundtable (NPPR)
North Carolina Department of Environment and Natural Resources
Pfizer
PRIZIM, Inc.
Rockwell Collins
Tennessee Department of Environment and Conservation
Virginia Department of Environmental Quality
Washington State Department of Ecology
West Virginia Department of Environmental Protection
Wildlife Habitat Council
Wisconsin Department of Natural Resources

For more information about SAC, please contact:
Anne Vogel-Marr, Executive Director at 202-296-3952 or anne@stewardshipaction.org, www.stewardshipaction.org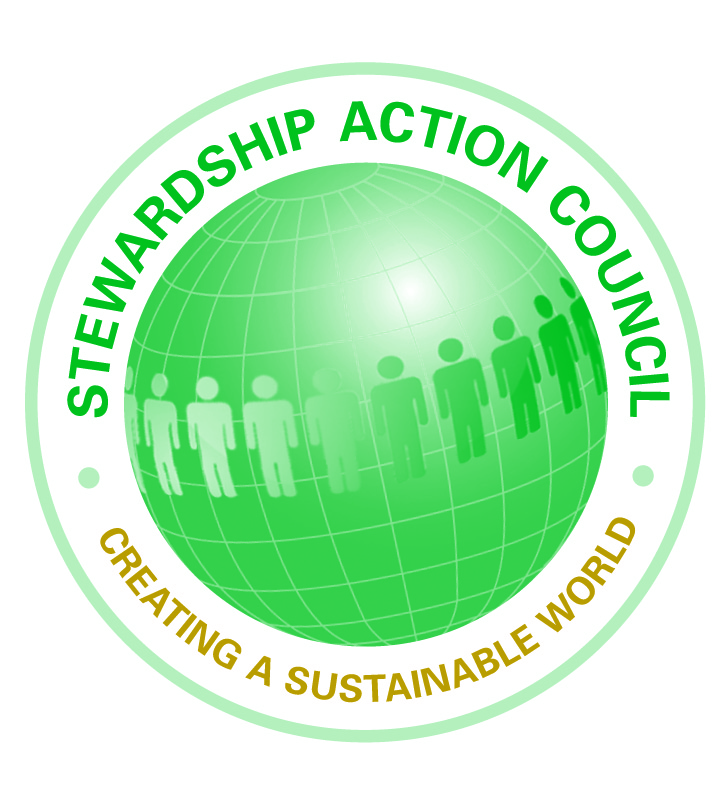 Stewardship Action Council
Stewardship Action Council
The Stewardship Action Council (SAC) is a membership based organization that seeks to drive sustainable and socially responsible business practices and results through encouragement and recognition of accomplishments that extend beyond or exceed those attainable through normal compliance activities; and through the design and implementation of a performance based index, created by a coalition of multi based stakeholders including academics, state and federal government, NGOs, investment groups and industry representatives.
More from Stewardship Action Council