Published 12-09-10
Submitted by Pearson Foundation
The Pearson Foundation today announced the first winners of the Pearson Fellowship for Social Innovation, awarded to the most outstanding social entrepreneurship projects developed by graduates of TakingITGlobal's Sprout e-course. The announcement was made at the 2010 World Innovation Summit for Education held in Doha, Qatar.
TakingItGlobal is an online community where students and teachers can access information and work together in their local and international communities. Its Sprout e-Course curriculum is designed to give young leaders worldwide access to training in essential skills, including team building, project management, communications, and the ability to leverage technology as they imagine, plan, and develop social innovation projects.
The cash grants, ranging from $1,000 to $5,000 US, support the launch of projects developed by twelve social entrepreneurs, ages 20-28, in eight countries. The activists are all recent graduates of the online Sprout e-course, where they received training in creating, designing, and launching plans for social innovation in their communities. The grants will make it possible for these dedicated young people to take the crucial first step in moving their projects from idea to reality.
The two top prize winners, with grants of $5,000 each, are Valens Ntamushobora of Rwanda, and Pankaj Shanker Jethwani, of India. Mr. Ntamushobora's project, titled, Let Us Stay Alive, will address the problems of poverty, HIV, and malnutrition with a program that combines education for women along with the development of agricultural co-ops. Mr. Jethwani's project, Maid In India, will seek to organize domestic workers, helping them gain access to benefits including healthcare, insurance, and training.
Additional Fellows from Cameroon, Canada, India, Indonesia, Kenya, South Africa, and Uganda were recognized for their proposals for social entrepreneurship that address a wide range of social issues, including helping disadvantaged youth in Cameroon obtain scholarships to online universities; encouraging engineering students in Mumbai to develop products for local businesses; and improving the quality of life for people with spinal cord injuries in South Africa.
In addition to cash grants, all Fellows will receive one-on-one mentoring from experienced social innovators, who will provide guidance as they implement their project plans. The Fellows will also become members of a special online community within the global TIG social network, where they'll have access to advanced resources and training materials.
TakingITGlobal's Executive Director, Jennifer Correiro, said that the Fellowships would greatly enhance TIG's ability to promote youth engagement and social innovation worldwide. "These awards provide a critical link between the training TakingITGlobal offers through the Sprout e-course and the real-world implementation of the plans our participants develop. As these dreams become a reality, they will serve as an inspiration to other young people who are seeking ways to better their communities, their countries, and our world."
"Pearson believes that young people, with their energy, passion, ingenuity and willingness to dream, are an enormous force for good in the world," said Mark Nieker, President of the Pearson Foundation. "Through programs like the Fellowship for Social Innovation and our support for TakingITGlobal and the Sprout e-course, we are doing our part to nurture and encourage these imaginative and inspiring young leaders."
TakingITGlobal
The Sprout e-course exists within the framework of the TakingITGlobal social network, an award winning online community of youth who are working for change by addressing issues of economic opportunity, education, health, human rights, access to technology and the environment. This "social network for social good," has over 300,000 members from literally every nation on earth. Through these members and their projects, TakingITGlobal reaches millions of young people worldwide every year. http://www.tigweb.org/
The Pearson Foundation
The Pearson Foundation extends Pearson's (NYSE: PSO) commitment to education by partnering with leading nonprofit, civic, and business organizations to provide financial, organizational, and publishing assistance across the globe. The Foundation aims to make a difference by sponsoring innovative educational programs and extending its educational expertise to help in classrooms and in local communities. http://www.pearsonfoundation.org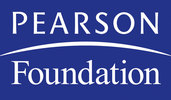 Pearson Foundation
Pearson Foundation
Pearson (NYSE: PSO) is the global leader in educational publishing, assessment, information and services, helping people of all ages to learn at their own pace, in their own way. For students preK-12, Pearson provides effective and innovative curriculum products in all available media, educational assessment and measurement for students and teachers, student information systems, and teacher professional development and certification programs. Our respected brands include Scott Foresman, Prentice Hall, SuccessMaker, Waterford, AGS, PowerSchool, Chancery SMS, SASI, Pearson Inform, Teachervision.com and many others. Our comprehensive offerings help inform targeted instruction and intervention so that success is within reach of every student. Pearson's other primary businesses include the Financial Times Group and the Penguin Group.
More from Pearson Foundation