Published 12-07-10
Submitted by Pearson Foundation
In conjunction with the release of the Programme for International Student Assessment (PISA) results today, the Organisation for Economic Co-operation and Development (OECD) and the Pearson Foundation announced a new series of investigative films that document successful education initiatives currently improving student learning in classrooms around the world. "Strong Performers and Successful Reformers in Education" profiles local policies and programs that local education leaders credit with improving student achievement - success documented by their country's strong performance in the latest PISA assessment. Each story of educational innovation presents concrete solutions that have helped a high-quality education system teach the skills its students need to succeed in an increasingly global, inter-connected economy.
Screening of two of the four initial films from the "Strong Performers and Successful Reformers in Education" series took place this morning in advance of formal release of the PISA results. OECD Secretary-General Angel Gurria joined U.S. Secretary of Education Arne Duncan to announce the standing of U.S. students in reading, math and science literacy compared to other countries around the world. The event was part of the "Education for Innovation" live digital town hall meeting held at the Newseum in Washington, DC.
Each "Strong Performers and Successful Reformers" video is introduced by Andreas Schleicher, Head of the Indicators and Analysis Division at the OECD's Directorate for Education, and presents a specific ambition that has recently had direct impact on a country's continued strong performance or improvement in PISA. The first set of films provides an in-depth look at innovative collaborations among education officials, teachers, and students in Shanghai, China; Ontario, Canada; Poland; and Finland. This collection will be extended as additional country profiles are added to the program's website throughout 2011. In addition, OECD and the Pearson Foundation will host a series of country-level investigations beginning next year in which education leaders will have the opportunity to share approaches and learn first-hand from the success of their international counterparts.
"The videos provide a fascinating look behind the PISA data, and they document insights into the policies and practices that underpin strong performers and successful reformers in education," said Schleicher. "Together, they help share methods with the potential to improve student success not just locally, but in classrooms around the world."
"As OECD's PISA makes clear, students across the globe are benefiting from innovative, direct approaches to educational change," said Mark Nieker, President of the Pearson Foundation. "The 'Strong Performers and Successful Reformers' video series is one way that educators can learn from - and ideally be in inspired by - the broad range of successful practice making a difference today in global classrooms."
The films can be viewed online at http://www.pearsonfoundation.org/oecd/ and copies may be obtained from the OECD.
ABOUT THE PISA TOP-PERFORMERS SHOWCASED IN THE VIDEO SERIES: "STRONG PERFORMERS AND SUCCESSFUL REFORMERS IN EDUCATION"
Shanghai, China, where educators are raising standards by partnering strong-performing schools to help weaker ones. Shanghai's strong political commitment to raising educational standards has succeeded in raising student performance across the board. The share of disadvantaged students who excel at school despite their background is twice as high as in the United States.


Shanghai's 15-year-old secondary school students achieved by far the best results in the 2009 PISA tests, scoring 556 in reading, 600 in mathematics and 575 in science.


In 2009, 97% of Shanghai children in the relevant age group attended senior secondary school or an equivalent vocational school. 98% of children were enrolled in pre-school, exceeding a national goal for 2020.


More than 80% of Shanghai's higher education cohort is admitted to some form of higher education, compared to a national figure of 24%.
Ontario, Canada, where educators are making sure students from all backgrounds and origins can fulfill their potential. Ontario's education reform has increased elementary literacy and numeracy, improved graduation rates and reduced the number of low-performing schools. Thanks to such policies, Canada is one of the top-performing countries in PISA and one of very few that show no gap between immigrant and native students.


Within three years of arrival in Canada, immigrants score an average of 500 on the PISA exam, which is remarkably strong by international standards and well ahead of countries like the United States and France.


Between 2003 and 2010, Ontario's high school graduation rate rose from 68% to 79%. The provincial government's target is to raise it to 85%.


Ontario's Literacy and Numeracy initiative raised the average pass rate in grade 3 provincial exams in reading, maths, and writing from 55% in 2003 to 70% in 2010. The provincial government aims to raise it to 75%.
Poland, where educators are changing the structure of the school system to give better education opportunities for all. Thanks to a far-reaching reform program that began in the late 1990s, Poland strongly improved the quality of its secondary education and the performance of its students. In the 2009 PISA tests, Poland ranked among the top 15 OECD countries.


The proportion of 15-year-old students performing below the baseline level of reading performance fell from 23% in 2000 to 15% in 2009.


Between 2003 and 2009, the average overall reading skills of 15-year-old Polish school students rose by the equivalent of more than half a school year, bringing them to the same level as 15-year-olds in the United States Midwest.


Three Poles out of 10 in the 25-to-34 age group now have a university education, compared with only one in 10 just 30 years ago.
Finland, where educators are maintaining a strongly supportive school system in which teachers and students share responsibility for results. Finland was the top performer in the PISA 2000 tests and it has consistently featured among the top performers since then. In 2009, the number of Finnish students reaching the top level of performance in science was three times the OECD average.


Upper secondary students are expected to design their own individual learning programs within a modular structure.


In 2008, Finland's upper secondary graduation rate was 93%, against an OECD average of 80%.


In 2008, more than 40% of Finns between 20 and 29 were enrolled at university, well above the OECD average of 25%.
About the OECD
The Organisation for Economic Co-operation and Development (OECD) works with governments on education policy and in many other areas in order to help them to develop policies that will improve the lives of citizens around the world. As an intergovernmental organization, the OECD provides a forum in which countries can work together to share experiences and seek solutions to common problems. Its 34 member countries span the globe, from North and South America to Europe and the Asia-Pacific region. The OECD also works closely with emerging giants like China, India and Brazil and developing economies in Africa, Asia, Latin America and the Caribbean to build a cleaner, fairer world. More information about the OECD can be found at www.oecd.org.
About PISA
PISA tests the educational attainment levels of 15-year-old secondary school students every three years in three core areas: reading, mathematics and science. Launched in 2000, PISA now covers some 70 countries and economies that together account for around 86% of world economic output. Test results provide education authorities with an international yardstick to measure how their school systems are performing and to identify where progress can be achieved. More information on PISA can be found at www.oecd.org/pisa.
About the Pearson Foundation
The Pearson Foundation extends Pearson's (NYSE:PSO) commitment to education by partnering with leading non-profit, civic and business organizations to provide financial, organizational and publishing assistance across the globe. The Foundation aims to make a difference by sponsoring innovative educational programs and extending its educational expertise to help in classrooms and in local communities. More information on the Pearson Foundation can be found at www.pearsonfoundation.org.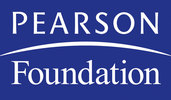 Pearson Foundation
Pearson Foundation
Pearson (NYSE: PSO) is the global leader in educational publishing, assessment, information and services, helping people of all ages to learn at their own pace, in their own way. For students preK-12, Pearson provides effective and innovative curriculum products in all available media, educational assessment and measurement for students and teachers, student information systems, and teacher professional development and certification programs. Our respected brands include Scott Foresman, Prentice Hall, SuccessMaker, Waterford, AGS, PowerSchool, Chancery SMS, SASI, Pearson Inform, Teachervision.com and many others. Our comprehensive offerings help inform targeted instruction and intervention so that success is within reach of every student. Pearson's other primary businesses include the Financial Times Group and the Penguin Group.
More from Pearson Foundation