Published 11-15-10
Submitted by Cisco Systems, Inc.
(Marketwire) - Cisco (NASDAQ: CSCO) Report Overview:

Today Cisco released its sixth annual Cisco® Corporate Social Responsibility (CSR) Report in an interactive Web-based format.


Cisco is engaging the "human network" to help reduce carbon emissions through collaborative technology, prepare the 21st-century workforce, and contribute to society through the power and passion of its employees.


The 2010 CSR Report shows how Cisco's CSR strategy and related initiatives are integral to its everyday business operations.


The 2010 CSR report spotlights Cisco's progress in five areas: employees, environment, governance and ethics, society, and the value chain.


The 2010 CSR Report offers a Report Card that consolidates measurable performance indicators of CSR.


The 2010 Report includes a Key Products page highlighting Cisco solutions that underpin the company's social and environmental efforts and impacts.
2010 CSR Report Highlights:
The Environment

Nearly 20,000 Cisco employees use Cisco Virtual Office to extend Cisco's own network into their homes, permitting high speed access to voice, video and data applications and reducing green house gas (GHG) emissions by telecommuting one or more days each week.


In June 2008, Cisco set a GHG reduction goal of minus 25 percent absolute in 2012 compared to a 2007 baseline. Cisco has reduced air travel by 45 percent absolute, and reduced its Scope 1 and 2 emissions by 12 percent absolute.


To reduce our air travel, Cisco has installed over 800 Cisco TelePresence® units in conference rooms, customer briefing centers and individual management offices in over 200 cities in almost 60 countries worldwide. Cisco used WebEx desktop conferencing more than 19 million people-hours in fiscal year 2010.
Society

The company provided $138.7 million in corporate and foundation cash and in-kind contributions to nonprofit organizations worldwide in 2010.


Cisco employees volunteered 148,355 hours of service with nonprofits around the world.


The company supported the installation of networking equipment at 83 schools, hospitals and clinics as part of Cisco's Connecting Sichuan Initiative.


As part of its Clinton Global Initiative commitment, Cisco helped establish more than 23 Community Knowledge Centers in sub-Saharan Africa.


Cisco Networking Academy®, Cisco's flagship CSR initiative, offers information and communications technology education to more than 900,000 students in 165 countries.
Employees

A record 85 percent of employees completed Cisco's annual Pulse employee survey, up 5 percentage points from fiscal year 2009.


Talent Connection and CareerPath initiatives were piloted to facilitate career development opportunities for Cisco employees.


Telecommuting and flextime opportunities are long-standing and used by 95 percent of Cisco employees.
Governance and Ethics

Cisco's code of conduct, risk management and CSR initiatives follow the same collaborative management model as its business lines, ensuring a cross-functional view.


In fiscal year 2010, Cisco made its ethics helpline available to the general public and published dialing instructions for more than 60 countries.
Value Chain

Cisco worked with the Electronics Industry Citizenship Coalition (EICC) to map the supply chain for conflict minerals and develop a reliable and transparent process for identifying the chain of custody for these materials.


Cisco completed site audits at all medium- and high-risk first-tier electronics manufacturing supplier facilities in 2010.


Cisco developed a Juvenile Labor Policy in collaboration with suppliers for launch in fiscal year 2011.
View videos from the 2010 CSR report:

Additional Resources:

Explore the interactive map for a view of Cisco's CSR initiatives around the world


Download CSR Report Highlights


Review the Global Reporting Initiative's (GRI) G3 indicators, found in Cisco's 2010 CSR Report, 2010 Annual Report, and company website.
Quotes:
Tae Yoo, Cisco senior vice president, Corporate Affairs, "We are delighted to announce the release of our sixth annual CSR report in a new condensed and interactive format. From governance, our people and society to the environment and our value chain, Cisco continues to develop robust CSR initiatives and innovative partnerships that engage the power of the human network to help address the most pressing challenges facing our world today. We are proud to share our strategic approach, celebrate the inspiring achievements of our employees and partners, and reaffirm our commitment to integrating CSR into our business."
Tags/Keywords:
Cisco, environment, manufacturing efficiency, supply chain management, value chain, public-private partnership, governance, ethics, CSR, corporate social responsibility, citizenship, sustainability, green, education, employees, Networking Academy, philanthropy, social investment
RSS Feed for Cisco: http://newsroom.cisco.com/dlls/rss.html
About Cisco Systems
Cisco (NASDAQ: CSCO), the worldwide leader in networking that transforms how people connect, communicate and collaborate, this year celebrates 25 years of technology innovation, operational excellence and corporate social responsibility. Information about Cisco can be found at http://www.cisco.com. For ongoing news, please go to http://newsroom.cisco.com.
Cisco, the Cisco logo, Cisco Systems and Networking Academy are registered trademarks or trademarks of Cisco Systems, Inc. and/or its affiliates in the United States and certain other countries. All other trademarks mentioned in this document are the property of their respective owners. The use of the word partner does not imply a partnership relationship between Cisco and any other company. This document is Cisco Public Information.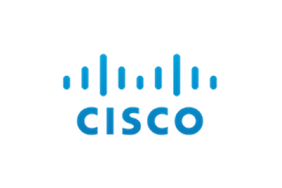 Cisco Systems, Inc.