Published 11-04-10
Submitted by Motorola Solutions
Motorola, Inc. (NYSE: MOT) has been recognized as a leader by three sustainability rankings: Dow Jones Sustainability World and North American Indexes (DJSI), Carbon Disclosure Project's (CDP's) Carbon Disclosure Leadership Index and Newsweek's Green Rankings. This announcement comes shortly after Motorola announced it has received a 2010 Green Power Leadership Award from the U.S. Environmental Protection Agency (EPA) for the second consecutive year.
KEY FACTS

For the seventh consecutive year, the DJSI's World and North American Indexes selected Motorola for inclusion based on its environmental, social and economic performance. The annual review of the DJSI family includes a thorough analysis of issues such as corporate governance, risk management, branding, innovation, climate change mitigation, product stewardship, supply chain standards and labor practices. Motorola received the highest score among communication technology companies for several categories, including corporate governance, innovation management, codes of conduct/compliance and corporate citizenship/philanthropy.


The CDP's Carbon Disclosure Leadership Index has commended Motorola for its approach to climate change disclosure. An evaluation tool for institutional investors, the index highlights the constituent companies within the S&P 500 Index that have displayed the most professional approach to corporate governance for climate change disclosure practices. High scores indicate good internal data management and understanding of climate change-related issues affecting the company.


Newsweek ranked Motorola No. 43 on its 2010 Green Rankings of the 500 largest U.S. companies, based on the company's environmental footprint, policies and practices, along with its reputation among its peers.


The U.S. EPA recently honored Motorola as a Green Power Leadership Award winner, which recognizes those companies that distinguish themselves through their purchase, leadership, overall strategy and impact on the green power market. Motorola is currently purchasing 119 million kilowatt-hours (kWh) of green power annually, which is enough green power to meet more than 30 percent of the company's purchased electricity use in the U.S.
SUPPORTING QUOTE
Karen Tandy, Senior Vice President, Public Affairs, Motorola
"At Motorola, sustainability is at the core of our business practices," said Karen Tandy, senior vice president, public affairs, Motorola. "To help build a more sustainable world, we are working to reduce our carbon footprint, enhance the environmental profile of our products and improve the social and environmental conditions in our supply chain. To ensure the sustainability of innovation for future generations, we invest in next-generation thought leadership by supporting education specifically focused on science, technology, engineering and math."
ADDITIONAL RESOURCES
For more information on Motorola's corporate responsibility initiatives, visit www.motorola.com/responsibility.
About Motorola
Motorola is known around the world for innovation in communications and is focused on advancing the way the world connects. From broadband communications infrastructure, enterprise mobility and public safety solutions to mobile and wireline digital communication devices that provide compelling experiences, Motorola is leading the next wave of innovations that enable people, enterprises and governments to be more connected and more mobile. Motorola (NYSE: MOT) had sales of US $22 billion in 2009. For more information, please visit www.motorola.com.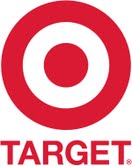 Motorola Solutions
Motorola Solutions
Motorola Solutions is a leading provider of business- and mission-critical communication products and services for enterprise and government customers. Through leading-edge innovation and communications technology, it is a global leader that enables its customers to be their best in the moments that matter. Motorola Solutions trades on the New York Stock Exchange under the ticker "MSI." To learn more, visit www.motorolasolutions.com. For ongoing news, please visit our media center or subscribe to our news feed.
More from Motorola Solutions