Published 10-22-10
Submitted by Timberland
POSITION: Senior Director of Corporate Social Responsibility
LOCATION: Stratham, N.H.
DESCRIPTION: As a global brand of footwear, apparel and accessories, Timberland is held - and holds itself - to the highest standards of responsible corporate citizenship. We're seeking a highly talented and qualified candidate who can help us maintain these standards by managing our complex network of factories, distributors, customers and consumers, fully integrating our corporate responsibility efforts into our core business strategies, and guiding us to be a more accountable corporate citizen.
The Senior Director of CSR will be responsible for ensuring that the department contributes to and collaborates in support of Timberland's long-range plan -- and works closely with the CSR committee of our Board of Directors. This person will lead a diverse global team responsible for managing the organization's four areas of focus within CSR: environmental stewardship, global human rights, community engagement and transparency & reporting.
Specifically, this person will be responsible for:

Leading Timberland's effort to demonstrate environmental leadership and reduce our impact as a global brand. This individual will assume responsibility for a fully integrated environmental strategy, which includes reducing our energy use and carbon emissions; improving the environmental performance of our products, stores and packaging; and promoting environmental responsibility within our internal community and in our global supply chain.


Ensuring that the human rights standards set forth by our code of conduct are adhered to and enforced by all Timberland vendors and suppliers worldwide. The Senior Director will lead the effort of our factory assessors to create sustainable social and environmental changes through education and training, and collaborate with other brands and NGOs to promote sharing of best practices and improve the quality of life for workers throughout our supply chain.


Creating a global standard for community service through innovation, regional relevance and employee engagement. The Senior Director will drive community engagement through our internal Path of Service and service sabbatical programs and through strategic partnerships with external stakeholders who share and can help perpetuate our vision of strong, healthy, sustainable communities.


Executing against our commitment to transparency and reporting by engaging stakeholders in candid dialogue around our corporate responsibility initiatives and performance. This individual will ensure that we are measuring and reporting on our CSR efforts effectively to a diverse set of stakeholders who can help inform our CSR strategy and ultimately deepen our understanding of our impact on the world and advance our approach to environmental stewardship and social justice.
QUALIFICATIONS:
Education: Master's Degree
Experience: 10-15 years of experience in strategy development on CSR issues in either a business or NGO setting. Demonstrated experience in the areas of employee coaching, management, development and engagement. As a key spokesperson on CSR issues, the Senior Director must be able to communicate complex and challenging messages to a wide range of audiences.
Qualified candidates must demonstrate leadership behaviors consistent with Timberland's values of humanity, humility, integrity, and excellence.
The right candidate will have strong written and verbal communication skills. Must have strong analytical and strategic planning skills, research skills, and be able to manage multiple priorities effectively. The candidate must demonstrate an understanding of how to operate in a complex supply chain by collaborating to build relationships with employees, suppliers, distributors, NGOs, and other brands.
Please apply online at http://www.timberland.com/category/index.jsp?categoryId=4348775.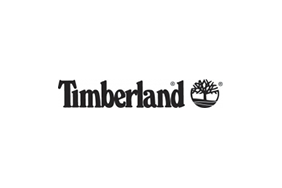 Timberland
Timberland
Timberland is a global outdoor work and lifestyle brand that's on a mission to equip and inspire a new generation to step outside and move the world forward. Based in Stratham, New Hampshire, Timberland also has international headquarters in Switzerland and Shanghai. Best known for its original yellow work boot introduced in 1973 to take on the harsh elements of New England, Timberland today offers a full range of footwear, apparel and accessories made with eco-conscious innovation for people who share the brand's passion for enjoying – and protecting – Nature.
At the heart of the Timberland® brand is the core belief that a greener future is a better future. This comes to life through a decades-long commitment to make products responsibly, protect the outdoors, and strengthen communities around the world. The brand has committed to plant 50 million trees worldwide by 2025, and has a bold vision for its products to have a net positive impact on Nature by 2030, giving back more than they take. To share in Timberland's mission to step outside, work together and move the world forward, visit a Timberland® store, timberland.com or follow @timberland or @timberlandpro. Timberland is a VF Corporation brand.
More from Timberland