Published 10-06-10
Submitted by Booz Allen Hamilton
/PRNewswire/ - Booz Allen Hamilton has achieved a 100 percent rating on the 2011 Corporate Equality Index and Best Places to Work Survey, administered by the Human Rights Campaign (HRC) Foundation. This is the second year that Booz Allen has achieved a perfect rating. This year, 337 businesses achieved the top rating of 100 percent, compared to 305 with top ratings in the 2010 Corporate Equality Index - an increase of more than 10 percent. The number of employers rated from the first CEI to the present has also expanded from 319 to 615.
Booz Allen continues to maintain an inclusive work environment by supporting various programs that champion diversity and professional development such as GLOBE, the firm's Gay, Lesbian, Bisexual, and Transgender Employees Forum, now comprised of 11 regional chapters. The Corporate Equality Index was released Oct. 4.
McLean-based Mark McLane, Director of Diversity, said, "Diversity is integral to who we are at Booz Allen, and our inclusion on this list is further evidence of our commitment to value people from all backgrounds, across all cultures, and regardless of sexual orientation or gender. We recognize that diverse teams brainstorm the best solutions for problems, and that our people can serve our clients best when they can be authentic in the workplace."
The Human Rights Campaign Foundation is the educational arm of America's largest civil rights organization working to achieve lesbian, gay, bisexual and transgender equality.
Booz Allen Hamilton is a leading provider of management and technology consulting services to the US government in the defense, intelligence and civil markets. Booz Allen is headquartered in McLean, Virginia, employs more than 23,800 people, and had revenue of approximately $5 billion in its latest fiscal year.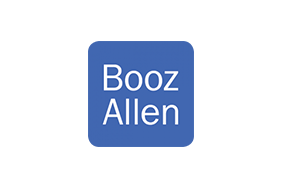 Booz Allen Hamilton
Booz Allen Hamilton
For more than 100 years, business, government, and military leaders have turned to Booz Allen Hamilton to solve their most complex problems. They trust us to bring together the right minds: those who devote themselves to the challenge at hand, who speak with relentless candor, and who act with courage and character. They expect original solutions where there are no roadmaps. They rely on us because they know that—together—we will find the answers and change the world.
We solve the most difficult management and technology problems through a combination of consulting, analytics, digital solutions, engineering, and cyber expertise. With global headquarters in McLean, Virginia, our firm employs more than 26,000 people globally, and had revenue of $6.70 billion for the 12 months ended March 31, 2019. To learn more, visit www.boozallen.com. (NYSE: Booz Allen)
More from Booz Allen Hamilton