Published 09-08-10
Submitted by CVS Health
PRNewswire/ -- CVS Caremark announced today that it will partner with Direct Relief USA to offer up to $5 million in free flu shots to community clinic and health center patients who lack health insurance. Direct Relief USA is a non-profit organization that works with 1,100 clinics and health centers in all 50 states, providing them with free medications and supplies for their low-income and uninsured patients. Most of the facilities in Direct Relief's network are affiliated with either the National Association of Community Health Centers (NACHC) or the National Association of Free Clinics (NAFC).
Flu vaccinations are now available at all CVS/pharmacy and MinuteClinic locations nationwide. Vouchers redeemable for a free flu shot at any CVS/pharmacy or MinuteClinic will be distributed by CVS Caremark and Direct Relief USA to participating clinics and health centers. These facilities will identify uninsured individuals from their existing patient populations in order to provide them with a free flu shot voucher.
"With every CVS/pharmacy and MinuteClinic location providing flu vaccinations this year, we want to make sure that as many people as possible have access to a flu shot, including patients for whom cost may be a barrier," said Larry Merlo, President and COO, CVS Caremark. "The U.S. Centers for Disease Control and Prevention is recommending that everyone receive a flu shot this year. We are pleased to partner with Direct Relief USA to help accomplish that goal."
"Direct Relief USA is delighted to partner with CVS Caremark to help protect thousands of people who are in a tough financial situation with a free flu shot this season," said Thomas Tighe, President and CEO of Direct Relief. "The network we've built in collaboration with community health centers and clinics nationwide enables CVS Caremark's generous contribution to reach people who need help in a very efficient way. CVS Caremark is demonstrating great leadership by addressing an annual public-health risk."
"We appreciate CVS Caremark's free flu shot donation to uninsured patients of community health centers. This is certainly an example of a partnership that provides support for safety net providers and the patients they serve," said Malvise Scott, Senior Vice President, Partnership and Resource Development, NACHC.
Beginning September 20, 2010, CVS free flu shot vouchers for the uninsured will be available at participating community clinic and health centers for their existing patients. Names and locations of participating clinics will be made available on September 20.
CVS/pharmacy has more than 7,000 locations and MinuteClinic has more than 500 locations inside select CVS/pharmacy stores. Customers can make an appointment to receive a flu shot from a CVS pharmacist at the time, date and location of their choice by using the My Flu Shot Scheduler available at www.cvs.com/flu or by calling toll-free 1-888-FLU-SHOT (1-888-88-GRIPE for Spanish). MinuteClinic nurse practitioners are available to provide vaccinations 7 days a week during regular business hours with no appointment required.
MinuteClinic nurse practitioners can vaccinate patients who are 18 months or older except in Massachusetts, where the minimum age is 24 months. The minimum age for vaccinations by a pharmacist varies depending on the state. Check with your local CVS/pharmacy or visit www.cvs.com/flu to determine minimum vaccination age by state.
About CVS Caremark
CVS Caremark (NYSE: CVS) is the largest pharmacy health care provider in the United States. Through our integrated offerings across the entire spectrum of pharmacy care, we are uniquely positioned to provide greater access, to engage plan members in behaviors that improve their health and to lower overall health care costs for health plans, plan sponsors and their members. CVS Caremark is a market leader in mail order pharmacy, retail pharmacy, specialty pharmacy, and retail clinics, and is a leading provider of Medicare Part D Prescription Drug Plans. As one of the country's largest pharmacy benefits managers (PBMs), we provide access to a network of more than 64,000 pharmacies, including approximately 7,000 CVS/pharmacy(R) stores that provide unparalleled service and capabilities. Our clinical expertise includes one of the industry's most comprehensive disease management programs. General information about CVS Caremark is available through the Company's Web site at http://info.cvscaremark.com/.
About MinuteClinic
MinuteClinic is a division of CVS Caremark Corporation, the largest pharmacy health care provider in the United States. MinuteClinic launched the first retail health care centers in the United States in 2000 and is the first provider to establish a national presence, with approximately 500 locations in 26 states and the District of Columbia. By creating a health care delivery model that responds to patient needs, MinuteClinic makes access to high-quality medical treatment easier for more Americans. Nationally, the company has generated more than 7.5 million patient visits, with a 95% customer satisfaction rating. MinuteClinic consistently brings innovation to the marketplace and sets new standards for clinical quality that exceed the national guidelines established for store-based clinics. MinuteClinic is the first retail health care provider to receive accreditation (2006) and reaccreditation (2009) from The Joint Commission, the national evaluation and certifying agency for nearly 15,000 health care organizations and programs in the United States. For more information, visit www.MinuteClinic.com.
About Direct Relief
Founded in 1948, Direct Relief is a Santa Barbara, California-based nonprofit organization focused on improving quality of life by bringing critically needed medicines and supplies to local healthcare providers worldwide. Direct Relief has provided more than $1 billion in privately funded humanitarian aid since 2000, including more than $200 million in assistance in the United States. It has earned a fundraising efficiency score of 99 percent or better from Forbes for the past eight years, and is ranked by the Chronicle of Philanthropy as California's largest international nonprofit organization based on private support. For more information, please visit www.DirectRelief.org.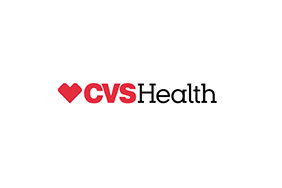 CVS Health
CVS Health
CVS Health (NYSE: CVS), is a pharmacy innovation company helping people on their path to better health. Through our 7,800 retail pharmacies, more than 900 walk-in medical clinics, a leading pharmacy benefits manager with nearly 65 million plan members, and expanding specialty pharmacy services, we enable people, businesses and communities to manage health in more affordable, effective ways. This unique integrated model increases access to quality care, delivers better health outcomes and lowers overall health care costs. Find more information about how CVS Health is shaping the future of health at www.cvshealth.com.
More from CVS Health