Published 09-08-10
Submitted by Cisco Systems, Inc.
(Marketwire) - The American Red Cross Silicon Valley Chapter today announced that the Cisco Foundation is contributing $500,000 in support of Red Cross disaster response work through the Annual Disaster Giving Program (ADGP). Cisco Systems (NASDAQ: CSCO) has also pledged an additional $100,000 for the International Response Fund. As a major supporter of the American Red Cross for over a decade, Cisco and the Cisco Foundation have contributed more than $12 million to preparedness and response projects.
"Thanks to the generous support of Cisco and the Cisco Foundation, along with other leading corporations, the Red Cross has a reliable funding base for $450 million needed for disaster relief services each year," said Barb Larkin, CEO of the American Red Cross Silicon Valley Chapter. "This generous support enables the Red Cross to respond immediately to the needs of people impacted by disasters anywhere in the U.S. and around the world, providing food, shelter, emotional support, and other essential assistance."
"Cisco and the Red Cross have a long and rich history of working collaboratively to respond to crises around the world," said Peter Tavernise, executive director, Cisco Foundation. "This gift underscores our continued commitment to the life-saving relief efforts of the Red Cross and helps ensure that they will be there when people need them most."
As a member of the Red Cross Annual Disaster Giving Program, Cisco pledges donations on an ongoing basis in advance of disasters, to help the Red Cross ensure immediate response to meet the needs of those affected by disasters of all sizes, whether locally, nationally or worldwide. The Cisco Foundation also matches its employee contributions to qualifying disaster response campaigns during such periods of need.
In addition to providing cash and product donations, Cisco earlier this year launched a global volunteer partnership program with the Red Cross. Cisco employees are training for emergency response with more than 20 Red Cross chapters in the U.S. and affiliates throughout the world. Volunteers are learning to apply essential principles to disaster response; provide mass care related to first aid, shelter, food and supply distribution; and identify volunteer opportunities. To date, approximately 1,000 Cisco employees have received the training. The company expects more than 3,000 volunteers to be trained by the end of its fiscal year 2011.
In addition to Cisco, members of the American Red Cross Annual Disaster Giving Program include leading companies such as Altria Group, American Express, AXA Foundation, ConAgra Foods, Darden Restaurants, Inc., FedEx Corporation, GE Foundation, General Motors Foundation, The Home Depot Foundation, John Deere Foundation, Kimberly-Clark Corporation, Lowe's Companies, Inc., Merck, Morgan Stanley, Nationwide Insurance Foundation, Ryder Charitable Foundation, State Farm, State Street Foundation, Target, The TJX Companies, Inc., UnitedHealthcare and UPS.
To support Red Cross efforts to provide shelter, food, emotional support and other disaster response assistance, visit www.redcross.org or call 1-800-RED-CROSS. Donations may also be sent to your local American Red Cross chapter or to the American Red Cross, P. O. Box 37243, Washington, DC 20013.
About American Red Cross Silicon Valley Chapter
Founded in January 2009 with the merger of the Palo Alto Area and Santa Clara Valley chapters, the American Red Cross Silicon Valley Chapter is a non-profit, humanitarian organization that depends on the generous contributions of time and money from Santa Clara County residents and companies to provide services and programs that help our community prevent, prepare for and respond to emergencies. For more information on disaster preparedness, health and safety classes, volunteer opportunities, and financial contributions, visit our website at www.siliconvalley-redcross.org or call us at 1-877-727-6771.
About Cisco
Cisco (NASDAQ: CSCO), the worldwide leader in networking that transforms how people connect, communicate and collaborate, this year celebrates 25 years of technology innovation, operational excellence and corporate social responsibility. Information about Cisco can be found at http://www.cisco.com. For ongoing news, please go to http://newsroom.cisco.com.
For direct RSS Feeds of all Cisco news, please visit "News@Cisco" at the following link: http://newsroom.cisco.com/dlls/rss.html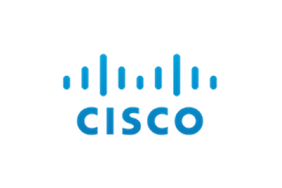 Cisco Systems, Inc.