Published 08-05-10
Submitted by P&G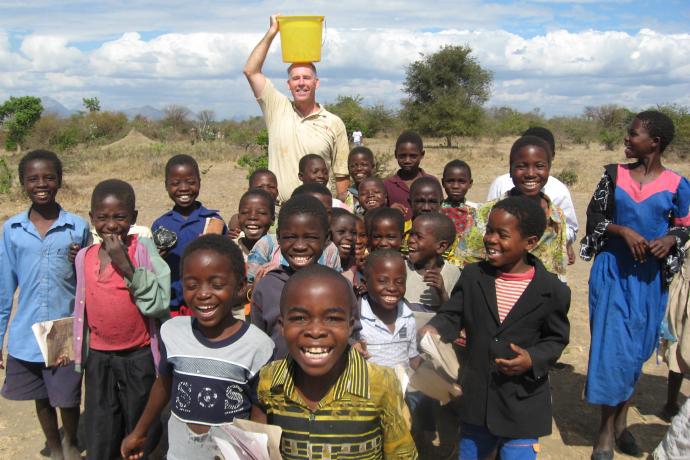 Dr. Greg Allgood of P&G's Children's Safe Drinking Water hauls water with children in Africa
The Procter & Gamble Company (NYSE:PG) today announced a new social sustainability and social media campaign called the Give Health Clean Water Blogivation that will kick-off at the BlogHer 2010 Conference August 6-7. In partnership with Changents.com and P&G's Children's Safe Drinking Water program (CSDW), the Give Health Clean Water Blogivation will showcase the power of female bloggers to improve the lives of people in need of clean drinking water. To participate, female bloggers "give" a post for clean water and use their voice to rally online communities to vote for their story to help donate clean water. For every post and vote, P&G will donate a day of clean water to a person in need. The blogger with the most votes as of August 27, 2010 will win a trip to accompany Dr. Greg Allgood of CSDW on a clean water expedition in Africa and write the exclusive story. They will also receive a $15,000 donation to a 501c3 charity that tackles water issues.

The Give Health Clean Water Blogivation is a unique engagement campaign that uses the power of digital storytelling to link online consumer actions with offline community impacts. Through its partnership with Changents.com, P&G will share the stories of its employees and partners behind the scenes of CSDW and of a humanitarian photographer documenting the global water crisis at www.GiveHealthBlogivation.com. CSDW Director Dr. Greg Allgood and photographer Cate Cameron will tell their stories to inspire consumers and provide resources for how they can be a part of the solution.
"P&G is committed to touching and improving lives of people around the globe, and providing clean drinking water to as many people as possible. I'm proud that we can build on the success of P&G's Children's Safe Drinking Water program to connect real women who care about water issues with the tools and resources they need to become change agents for clean water," said Dr. Greg Allgood, Director of P&G's Children's Safe Drinking Water Program. "Through the stories of our real world partners, like Alie Eleveld of the Safe Water Aids Project (SWAP) in Kenya, we hope to inspire and enable other women to share their stories and improve lives."
About P&G's Give Health
P&G is committed to improving the lives of people around the globe. Through P&G's Give Health program, the Company provides clean water, vaccines and education to children in need. Give Health is showcasing the power of female "change agents" to help provide clean drinking water to children in developing countries. Partnering with P&G's Children's Safe Drinking Water program, Give Health and female bloggers are using the power of online communities to touch lives and give water. To learn more and get involved, visit www.GiveHealthBlogivation.com.
About Procter & Gamble
Four billion times a day, P&G brands touch the lives of people around the world. The company has one of the strongest portfolios of trusted, quality, leadership brands, including Pampers®, Tide®, Ariel®, Always®, Whisper®, Pantene®, Mach3®, Bounty®, Dawn®, Gain®, Pringles®, Charmin®, Downy®, Lenor®, Iams®, Crest®, Oral-B®, Duracell®, Olay®, Head & Shoulders®, Wella®, Gillette®, Braun® and Fusion®. The P&G community includes approximately 127,000 employees working in about 80 countries worldwide. Please visit http://www.pg.com for the latest news and in-depth information about P&G and its brands.
About Changents
Changents (www.changents.com, @changents) engages audiences in the unfolding stories of Change Agents who are taking on the world's most urgent issues. With a mission to connect people who are changing the world with those who help them, Changents develops original, consumer-facing programs that align the world's most exciting Change Agents with top corporate citizens in support of each other. Today Changents is proud to be helping hundreds of Change Agents working across 30 countries including artists and adventurers, entrepreneurs and inventors, musicians and first responders, athletes and activists.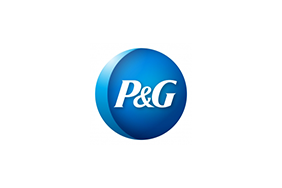 P&G
P&G
P&G defines our commitment to sustainable development as "ensuring a better quality of life for everyone, now and for generations to come." We have a long heritage as a sustainability leader and we remain committed to improving consumers' lives through P&G brands and by contributing to the sustainability of our planet and the communities in which we live and work.
More from P&G