Published 07-21-10
Submitted by KPMG
KPMG LLP, the U.S. audit, tax and advisory firm, today announced it achieved a 26 percent reduction in its carbon footprint from 2007 through 2009, exceeding the firm's stated three-year commitment of a 25 percent reduction in just two years.
In 2008, KPMG embarked on an ambitious environmental program in the United States called "Living Green" to support the firm's commitment to reduce the amount of waste it generates, the volume of natural resources it consumes, and to reduce its carbon footprint. When it was announced, KPMG's Living Green program targeted a 25 percent reduction in the U.S. firm's overall carbon footprint by 2010.
The firm's 26 percent reduction from 2007 through 2009 is based on the results of a recent analysis by KPMG's Climate Change and Sustainability Services group that shows KPMG reduced its carbon footprint by 20 percent between 2008 and 2009, and 7 percent between 2007 and 2008.
"Living Green at KPMG has helped us better understand the need to adapt to climate change and invest in sustainable, eco-friendly business initiatives," says Steve Clemente, KPMG principal and leader of the Living Green program. "Thanks to the commitment of our firm and the support of our 20,000 plus people nationwide, we are helping change the environment in which we live and work for the better."
During the course of its Living Green program, the U.S. firm has reduced its electricity consumption by 9 percent and reduced paper consumption by 33 percent, while having increased the percentage of recycled paper used by 85 percent.
"KPMG's successful carbon reductions represent the kind of corporate leadership we need at this time of environmental and economic crisis," says Matt Petersen, president and CEO of Global Green USA, a national environmental non-profit organization dedicated to implementing solutions to global climate change. "KPMG is establishing - and beating ahead of time - reduction goals that save money and resources while reducing the carbon pollution that causes global warming."
In achieving these results, KPMG is identifying leading practices and establishing new programs and processes at both the local office and national levels. They include:



Formation of Living Green Teams to harness the passion of KPMG's employees and partners in local offices nationwide. These teams implement the Living Green program at a grassroots level, driving innovation and making a difference through initiatives such as local specialized recycling programs, engagement with city-wide environmental programs, and hosting volunteer events with organizations dedicated to sustainability during KPMG's annual Living Green week which is held each year in conjunction with Earth Day.


Completion of a KPMG data technology center that uses multiple sources of electrical power, but features gas micro-turbines as its centerpiece. The natural gas-powered units provide exceptional energy efficiency, helping generate more than 70 percent of the power needed to run the facility and produce ultra-low carbon dioxide and particulate emissions.


Recycling of every laptop, monitor and printer, for both reuse and disposal of toxic materials, while implementing server virtualization, which involves using one computer server to do the work of many. Server virtualization has prevented the emission of over 1,000 tons of carbon dioxide.


In 2009, KPMG's new Nashville office became the first firm office to be Leadership in Energy and Environmental Design (LEED) certified by the U.S. Green Building Council (USGBC), followed by offices in San Diego and Orange County, California. Recently, firm offices in Boston and Charlotte received gold-level LEED certification.


"Being a responsible corporate citizen is a key driver of KPMG's business, affecting our relationships with clients, shaping the experiences of our people, and inspiring us to be a positive force in our communities," says Kathy Hannan, KPMG national managing partner, diversity and corporate social responsibility.
To learn more about KPMG's Living Green initiative and the firm's overall commitment to corporate social responsibility, visit the program's web page at: http://us.kpmg.com/about/livinggreen.asp
About KPMG LLP
KPMG LLP, the audit, tax and advisory firm (www.us.kpmg.com), is the U.S. member firm of KPMG International Cooperative ("KPMG International"). KPMG International's member firms have 140,000 professionals, including more than 7,900 partners, in 146 countries.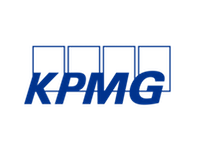 KPMG
KPMG
KPMG LLP, the audit, tax and advisory firm, is the U.S. member firm of KPMG International. KPMG International's member firms have 113,000 professionals, including 6,800 partners, in 148 countries.
More from KPMG