Published 06-10-10
Submitted by Cisco Systems, Inc.
(Marketwire) - (NASDAQ: CSCO) - The Cisco Foundation today announced it has awarded its 14th annual Silicon Valley Impact Grants to 67 nonprofits that are identified as innovative and effective in addressing K-8 education, basic healthcare and adult vocational needs in the Bay Area.
Each nonprofit was awarded a $15,000 impact grant and recognized for its commitment to the community during a recognition event at Cisco's San Jose headquarters.
The event featured guest speaker Pamela Hawley, founder and CEO of Universal Giving. Hawley provided the grant recipients with valuable insight into nonprofit marketing and brand building through the use of social networking technology.
Highlights:
- Each of the 67 nonprofits received a $15,000 grant, for a total of more than $1 million in Cisco Silicon Valley Impact Grants in 2010.
- This is the 14th year the Cisco Foundation has contributed to the Silicon Valley Impact Grants, demonstrating an ongoing commitment to assisting the local community.
- Since 1997, the Cisco Foundation has awarded grants to more than 1,500 Bay Area nonprofits.
Quotes:
Tania Wilcox, executive director, Breakthrough Silicon Valley, "Cisco's commitment to increase the numbers of students who succeed in school is helping programs like Breakthrough Silicon Valley meet its mission of preparing low-income students for college. Through its generous grants Cisco is creating healthy and vibrant communities that will benefit us all."
Joe Ross, executive director designate, Citizen Schools California, "Citizen Schools is thrilled by Cisco's support of our STEM apprenticeship program in Silicon Valley. As our name indicates, engaging volunteers in schools to share their professional skills and interests has an invaluable impact. With support of the Cisco Community Impact grant and Cisco volunteers, we are able to create access and exposure to STEM careers for low-income middle school students at a critical juncture in their educational pathway."
Michael Yutrzenka, executive director, Cisco Foundation, "The Cisco
Foundation has a rich history of supporting nonprofit organizations and programs focused on addressing critical human needs, education and economic empowerment. Through the Impact Grants we are pleased to recognize and support some of the many organizations that are delivering critical services and support to the Silicon Valley community at large through innovative initiatives and sustainable programs."
Ricardo Benavidez, community relations manager, Cisco, "We are proud of the role Cisco employees have in supporting their communities. The Silicon Valley Impact Grants program exposes Cisco volunteers to the amazing work of so many organizations by engaging them in the selection process and providing ongoing support opportunities. Our employees are central to Cisco and the Foundation's strategy to help foster a healthy and thriving community."
Silicon Valley Impact Grant Recipients:
The following nonprofit organizations received a Cisco Foundation 2010 Silicon Valley Impact Grant:
Vocational / Economic Empowerment
Anew America Community Corporation, San Jose
BALANCE4kids, Soquel
Bernal Heights Neighborhood Center, San Francisco
Community Housing Partnership, San Francisco
HOPE Services, San Jose
Jewish Vocational and Career Counseling Service, San Francisco
Upwardly Global, San Francisco
Women's Audio Mission, San Francisco
Women's Initiative for Self Employment, San Francisco
Health
ACT for Mental Health, San Jose
Alameda County Foster Youth Alliance, Oakland
Aphasia Center of California, Oakland
Berkeley Food and Housing Project, Berkeley
Child Advocates of Silicon Valley, Milpitas
Children's Health Council, Palo Alto
Community Gatepath, Burlingame
Community Resources for Independent Living, Hayward
El Centro de Libertad, Redwood City
Family & Children's Services, San Jose
Family Resources International, Saratoga
Family Supportive Housing, San Jose
Gardner Family Health Network, San Jose
Hospice of the Valley, San Jose
Institute on Aging, San Francisco
Kidpower Teenpower Fullpower International, Palo Alto
National Alliance on Mental Illness--Santa Clara County, San Jose
Odd Fellow Rebekah Children's Home of California, Gilroy
Operation Access, San Francisco
Santa Cruz Women's Health Center, Santa Cruz
Shanti Project, San Francisco
Silicon Valley Independent Living Center, San Jose
SJB Child Development Centers, San Jose
The Arc of San Francisco, San Francisco
Vista Center for the Blind and Visually Impaired, Palo Alto
Education K-8
Achieve Kids, Palo Alto
Aim High, San Francisco
Alum Rock Counseling Center, San Jose
Breakthrough Silicon Valley, San Jose
Chabot Space and Science Foundation, Oakland
Citizens Schools, Redwood City
Computers for Youth Foundation, San Francisco
Easter Seals Society of the Bay Area, Oakland
Environmental Volunteers, Palo Alto
Girl Scouts of Northern California, San Jose
Girls Incorporated of Alameda County, San Leandro
Industry Initiatives for Science and Math Education, Santa Clara
Junior Achievement of Northern California, Walnut Creek
KISS Institute for Practical Robotics, San Jose
Marine Science Institute, Redwood City
Mid-peninsula Boys and Girls Club, San Mateo
Mission Science Workshop, San Francisco
O'Neill Sea Odyssey, Santa Cruz
Pacifica School Volunteers, Pacifica
Partners in School Innovation, San Francisco
Reading Partners, Milpitas
Sacred Heart Community Service, San Jose
Safe Passages, Oakland
San Jose Grail Family Services, San Jose
Schmahl Science Workshops, San Jose
Shih Yu-Lang Central YMCA, San Francisco
Silicon Valley Children's Fund, San Jose
Super Stars Literacy, Oakland
Teach for America - Bay Area, San Francisco
The Peninsula Bridge Program, Palo Alto
Third Street Community Center, San Jose
Trust for Hidden Villa, Los Altos Hills
YWCA of Silicon Valley, San Jose
Links/URLs:
- View the past recipients of the Silicon Valley Grants Program http://www.cisco.com/web/about/ac48/sv_grants_recipients.html
- Learn more about the Silicon Valley Impact Grants Program http://www.cisco.com/web/about/ac48/sv_grants.html
- Read Cisco 2009 Corporate Citizenship Report. http://www.cisco.com/web/about/ac227/csr2009/index.html
Tags/Keywords: Cisco, CSR, corporate social responsibility,
philanthropy, Silicon Valley Impact Grants
RSS Feed for Cisco: http://newsroom.cisco.com/dlls/rss.html
About Cisco Systems
Cisco (NASDAQ: CSCO), the worldwide leader in networking that transforms how people connect, communicate and collaborate, this year celebrates 25 years of technology innovation, operational excellence and corporate social responsibility. Information about Cisco can be found at http://www.cisco.com. For ongoing news, please go to http://newsroom.cisco.com.
Cisco, the Cisco logo and Cisco Systems are registered trademarks or trademarks of Cisco Systems, Inc. and/or its affiliates in the United States and certain other countries. All other trademarks mentioned in this document are the property of their respective owners.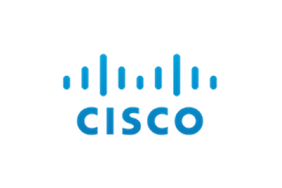 Cisco Systems, Inc.