Published 05-17-10
Submitted by CA Technologies
/PRNewswire-FirstCall/ - CA World -- CA Technologies (Nasdaq: CA) today announced key nonprofit partners including Boys & Girls Clubs of America, HOPE Foundation and Year Up will participate in CA World 2010, May 16-20, 2010 at the MGM Mirage's Mandalay Bay Resort and Casino.
CA World 2010 offers attendees an open forum to discover how to best use current and emerging technologies to help drive business success. At the same time, CA will share its innovative vision for empowering customers to gain increased business value and competitive advantage from a rapidly evolving model for enterprise IT, including cloud computing and infrastructure virtualization.
"CA Technologies has a long standing commitment to supporting communities where we have a presence," said Bill Hughes, CA Technologies corporate senior vice president, Global Communications. "CA World draws more than 7,000 attendees from around the world including customers, vendor partners, members of the media and CA Technologies' employees. This is an incredible opportunity for CA Technologies to showcase its charitable efforts with some of the company's key nonprofit partners. Additionally, the Charity Showcase offers attendees an opportunity to interact with and experience giving back to community organizations first-hand."
As part of the CA World Charity Showcase, the featured organizations will be available to meet with attendees at the Exhibition Center. Additionally, several activities will take place throughout the duration of CA World including:


Sunday, May 16, 8 p.m.
Check Presentation Ceremony: Complementing the opening of the Exhibition Center, Boys & Girls Clubs of America, HOPE Foundation and Year Up will each receive a $10,000 cash contribution from CA Technologies. The oversized checks will be presented by Danielle Perillo, CA Technologies Director of Community Affairs.


Tuesday, May 18, 1:30 - 3:30 p.m.
Building Bikes for Boys & Girls Clubs: CA Technologies' Senior Executive Networking Forum (SENF) team will hold a special team building event where they will assemble 16 bikes and five tricycles. All bikes will be donated, along with helmets, to the local Las Vegas Boys & Girls Clubs. In addition, the local Youth of the Year, Cory Harper, will attend the event and speak about the positive impact the Club has had on his life. The SENF team will also make an additional $10,000 cash contribution to support the local Clubs.


Tuesday, May 18, 7 p.m. - 10 p.m.
CA World Charity Fishing Tournament: At MGM Mirage's Mandalay Bay Beach, attendees will have an opportunity to fish up a donation for one of three deserving charities. The bright color of the "fish" determines the donation amount, so after participants hook a fish, all they have to do is choose their preferred charity and toss them into the selected net - a fun activity for some very worthy causes.


"Boys & Girls Clubs of America is thrilled to be a part of CA World 2010," said John Goslin, chief technology officer, Boys & Girls Clubs of America. "For the last three years CA Technologies has served as Boys & Girls Clubs of America's national information security partner and just recently renewed this partnership for an additional two years. CA Technologies will supply $3 million in in-kind and financial support to provide security, availability and performance of Boys & Girls Clubs of America's IT infrastructure."

"It is not every day the HOPE Foundation has an active audience of 7,000 people all in one location," said Dr. Ashok Kumar Prabath MBBS, Chief Program Officer, HOPE Foundation. "We are grateful that CA Technologies is including us at CA World 2010. In June 2004, CA Technologies established the CA-HOPE School in Hyderabad, India and has made a tremendous difference in the lives of local students. CA Technologies employees in India participate in fundraising activities, health fairs, medicine distribution clinics, sporting and cultural events among many other ongoing activities to help support the school."
In addition to the Charity Showcase, CA Technologies also has a Year Up apprentice, Stanley Dye, attending CA World 2010. Stanley has been working with the CA Mainframe team for four months and will be at CA World to help with various activities including video podcasting about the mainframe presence at CA World, recording customer interviews and helping run the mainframe party. Year Up is an award-winning social enterprise that prepares urban young adults for corporate careers in IT and finance and success in higher education. Year Up provides five months of vigorous instruction in IT, investment operations, business communications, and professional skills. Students then earn the opportunity to participate in full-time paid internships for six months at companies like CA Technologies.
For more information on CA World 2010 including a full agenda and registration details, visit http://www.ca.com/caworld.
About CA
CA (Nasdaq: CA) is an IT management software and solutions company with expertise across all IT environments -- from mainframe and physical, to virtual and cloud. CA manages and secures IT environments and enables customers to deliver more flexible IT services. CA's innovative products and services provide the insight and control essential for IT organizations to power business agility. The majority of the Global Fortune 500 relies on CA to manage their evolving IT ecosystems. For additional information, visit CA at www.ca.com. Follow CA on Twitter at www.twitter.com/cainc.
Connect with CA
Legal Notices
Copyright © 2010 CA. All Rights Reserved. One CA Plaza, Islandia, N.Y. 11749. All trademarks, trade names, service marks, and logos referenced herein belong to their respective companies. BlackBerry® is the trademark of Research In Motion Limited.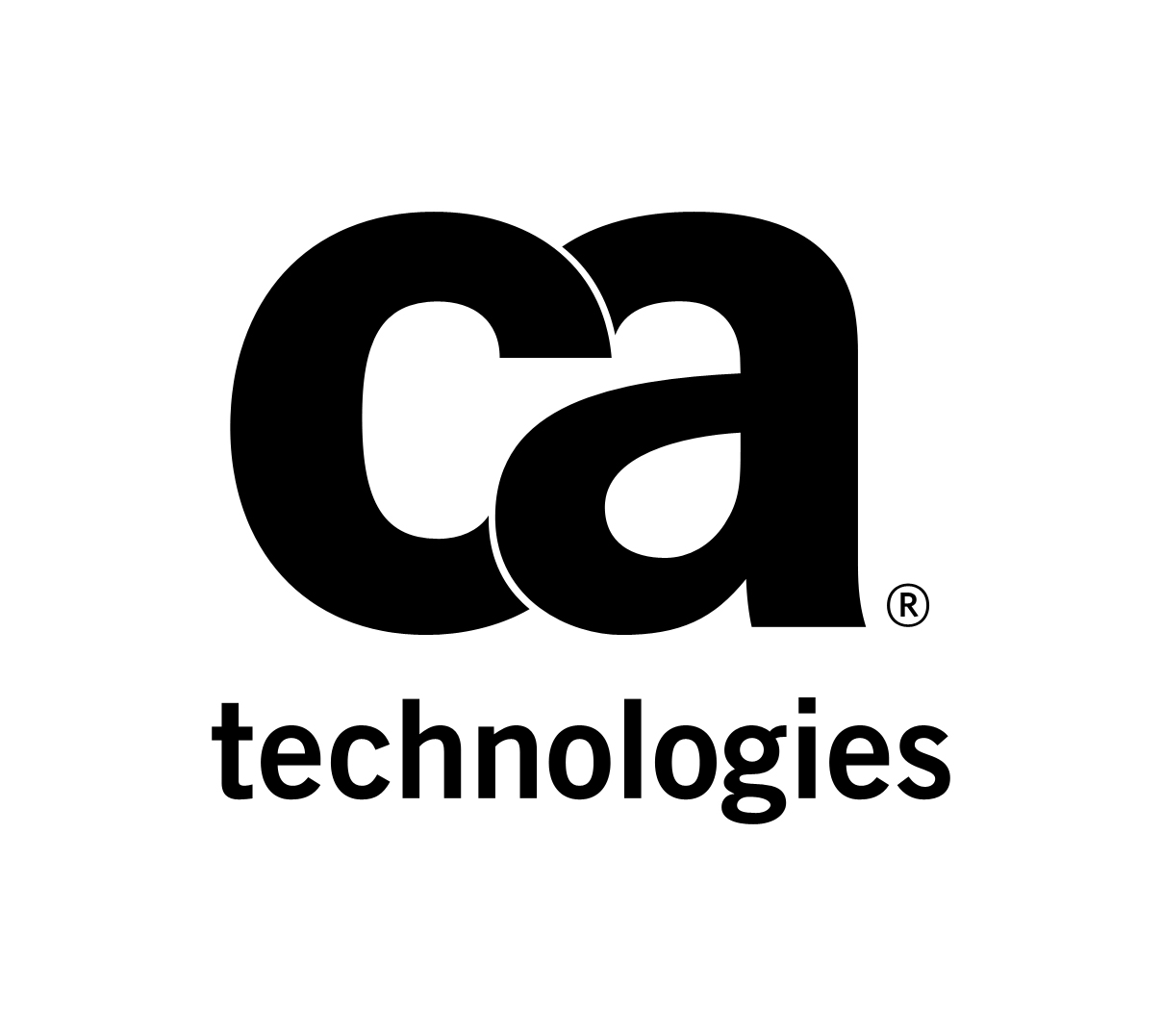 CA Technologies
CA Technologies
CA Technologies (NASDAQ: CA) provides IT management solutions that help customers manage and secure complex IT environments to support agile business services. Organizations leverage CA Technologies software and SaaS solutions to accelerate innovation, transform infrastructure and secure data and identities, from the data center to the cloud. Learn more about CA Technologies at ca.com.
About CA Together: CA Technologies is a global corporation with a local commitment. The company works to improve the quality of life in communities where its employees live and work worldwide and is fully committed to advancing social, environmental and economic sustainability. CA Together, the company's Corporate Social Responsibility program, is driven by the core philanthropic focus of improving the lives of underserved children and communities around the world. CA Technologies does this by supporting organizations, programs and initiatives that enrich the lives and well-being of others with a primary focus on Science, Technology, Engineering and Math (STEM) education. CA Together activities encompass employee volunteerism and matching gifts; in-kind donations of CA Technologies products and services; and wide-ranging partnerships and philanthropic support to community organizations worldwide.
More from CA Technologies