Published 05-14-10
Submitted by CA Technologies
/PRNewswire/ - CA, Inc. (Nasdaq: CA), today announced the winners of its CA Smartphone Challenge.


First Place: Peter Chang, Raksik Kim and Maggie Wu from Stony Brook University were awarded first place, $5,000, a BlackBerry® Smartphone, and a trip to CA's user conference, CA World 2010, in Las Vegas.


Second Place: Sohail Bhola, Jeremy Fisher and Naresh Kumar Kalla from the University of South Florida were awarded second place, $2,500 and a BlackBerry Smartphone.


Third Place: Weijun Zeng from Carnegie Mellon University was awarded third place, $1,500 and a BlackBerry Smartphone.


The competition challenged university students in North America to develop an application for the BlackBerry 9530 that made creative use of the BlackBerry Software Development Kit (SDK) and leveraged data provided by CA Application Performance Management (APM). Submissions were judged on factors including the application's value to the existing customer base, compatibility/certification with BlackBerry AppStore, presentation quality and technical proficiency, the usage of existing BlackBerry applications, and the creativity of the design.
The first place team from Stony Brook University delivered an application that presents a customized dashboard very similar to what CA APM end users are accustomed to seeing. The team leveraged the built-in email capability of the BlackBerry Smartphone and provided a snapshot view of where a threshold was exceeded.
"We were impressed with the quality and creativity of all the entries we received for the CA Smartphone Challenge and congratulate the winning teams on their success," said Ajei Gopal, executive vice president of CA Products and Technology Group. "CA is proud to sponsor a competition that gives students an opportunity to exercise their creative gifts and technological skills in a context very similar to the real-world conditions of a large enterprise environment."
Members of the first place team will be provided with roundtrip airfare, hotel accommodations and free registration to CA World 2010. The team will have the opportunity to demonstrate their application in the Emerging Technologies booth located in the Exhibition Center. In addition, the students can attend the conference's sessions, demos and keynotes. For more information on CA World 2010, including a full agenda and registration details, visit http://caworld.com.
For additional information on the CA Smartphone Challenge, please visit http://www.ca.com/smartphonechallenge.
About CA
CA (Nasdaq: CA) is an IT management software and solutions company with expertise across all IT environments -- from mainframe and physical, to virtual and cloud. CA manages and secures IT environments and enables customers to deliver more flexible IT services. CA's innovative products and services provide the insight and control essential for IT organizations to power business agility. The majority of the Global Fortune 500 relies on CA to manage their evolving IT ecosystems. For additional information, visit CA at www.ca.com. Follow CA on Twitter at www.twitter.com/cainc.
Join us at CA World 2010 (May 16-20) in Las Vegas. For the agenda and full registration details visit http://www.ca.com/caworld. To join the CA World community on the Web or your mobile device, visit: http://caworld.ca.com/. You can also:
Connect with CA
Legal Notices
Copyright © 2010 CA. All Rights Reserved. One CA Plaza, Islandia, N.Y. 11749. All trademarks, trade names, service marks, and logos referenced herein belong to their respective companies. BlackBerry® is the trademark of Research In Motion Limited.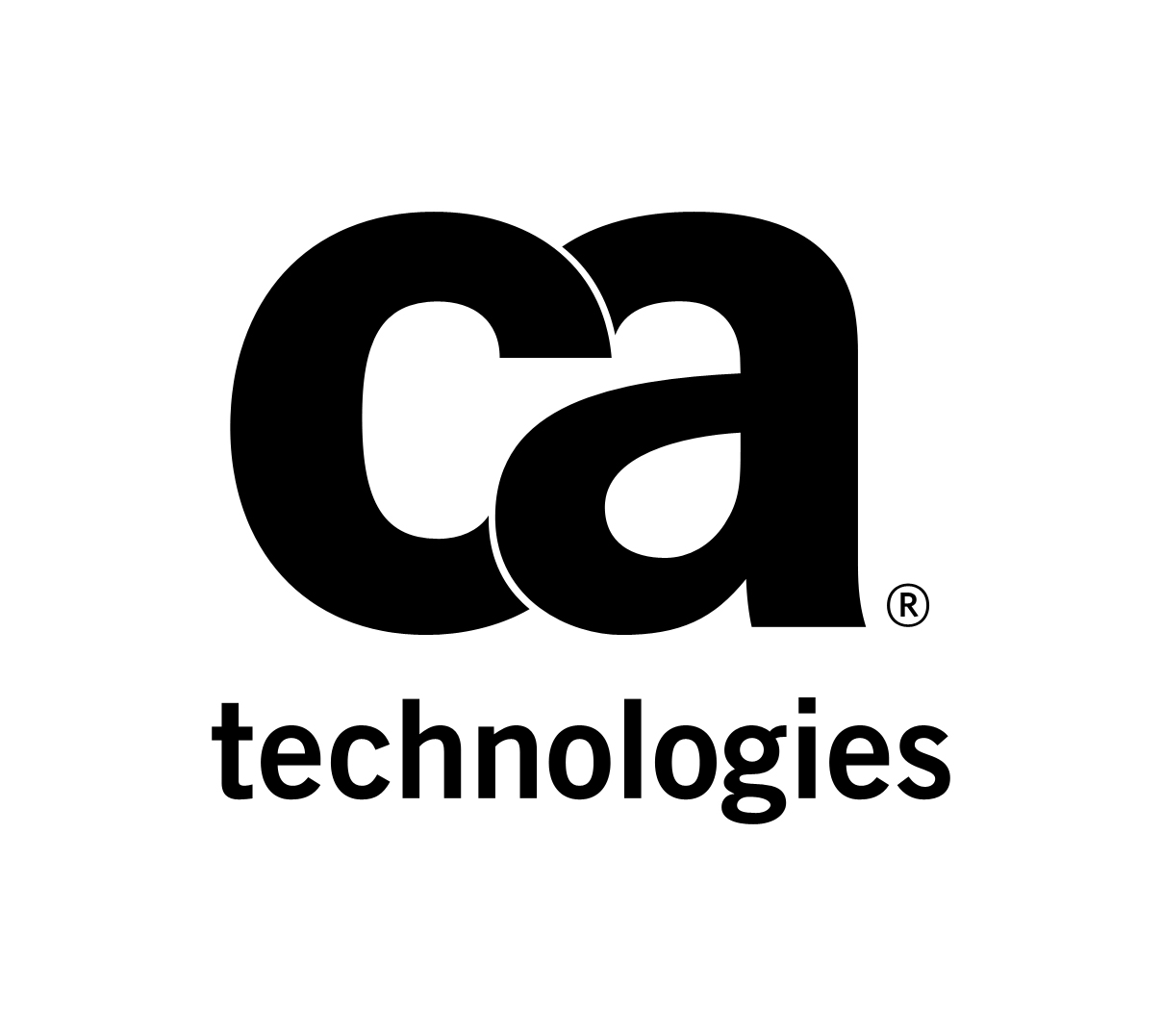 CA Technologies
CA Technologies
CA Technologies (NASDAQ: CA) provides IT management solutions that help customers manage and secure complex IT environments to support agile business services. Organizations leverage CA Technologies software and SaaS solutions to accelerate innovation, transform infrastructure and secure data and identities, from the data center to the cloud. Learn more about CA Technologies at ca.com.
About CA Together: CA Technologies is a global corporation with a local commitment. The company works to improve the quality of life in communities where its employees live and work worldwide and is fully committed to advancing social, environmental and economic sustainability. CA Together, the company's Corporate Social Responsibility program, is driven by the core philanthropic focus of improving the lives of underserved children and communities around the world. CA Technologies does this by supporting organizations, programs and initiatives that enrich the lives and well-being of others with a primary focus on Science, Technology, Engineering and Math (STEM) education. CA Together activities encompass employee volunteerism and matching gifts; in-kind donations of CA Technologies products and services; and wide-ranging partnerships and philanthropic support to community organizations worldwide.
More from CA Technologies