Published 05-11-10
Submitted by CVS Health
CVS Caremark (NYSE: CVS), the largest pharmacy health care provider in the U.S., today released its 2009 Corporate Social Responsibility report, providing an overview of the company's business practices and its health care, workplace, environmental and community leadership during 2009. Titled Healthy Solutions, the report is available online at www.info.cvscaremark.com/CSR.
"Updating our stakeholders on our progress as a company is important to us and we hope the Healthy Solutions 2009 Corporate Social Responsibility report helps people learn more about the many contributions CVS Caremark made last year as a corporate citizen through direct community investment, health care business practices, workforce investments and other activities designed to improve the quality of human life," said CVS Caremark Chairman, President and CEO Tom Ryan.
With the cost and effectiveness of health care a topic of importance to stakeholders, Healthy Solutions chronicles CVS Caremark's impact on public health in 2009. This effort included company investments that made seasonal and H1N1 flu vaccines more accessible to the public, that made prescriptions more affordable for the economically disadvantaged and that raised awareness of pressing public health issues such as the pervasive problem of prescription non-adherence.
The report also tells how CVS Caremark's more than 200,000 colleagues responded to community-service opportunities in 2009.
"CVS Caremark has a long tradition of giving back to our communities dating back to our roots as a regional New England retailer," Ryan said. "In 2009 we donated more than $79 million in cash, in-kind donations and volunteer hours to worthy organizations across the country like Feeding America, to which we gave a special $46 million in-kind donation to help sustain thousands of food banks and shelters last year."
Additionally, the Healthy Solutions report describes the company's multi-disciplinary effort to reduce its carbon footprint through strategies like environmentally friendly facilities design, an integrated approach to energy management and a supplier campaign to reduce unnecessary packaging. The report also documents the company's intention to participate in the Carbon Disclosure Project in 2010.
About CVS Caremark
CVS Caremark is the largest pharmacy health care provider in the United States. Through our integrated offerings across the entire spectrum of pharmacy care, we are uniquely positioned to provide greater access, to engage plan members in behaviors that improve their health, and to lower overall health care costs for health plans, plan sponsors and their members. CVS Caremark is a market leader in mail order pharmacy, retail pharmacy, specialty pharmacy, and retail clinics, and is a leading provider of Medicare Part D Prescription Drug Plans. As one of the country's largest pharmacy benefits managers (PBMs), we provide access to a network of more than 64,000 pharmacies, including approximately 7,000 CVS/pharmacy® stores that provide unparalleled service and capabilities. Our clinical expertise includes one of the industry's most comprehensive disease management programs. General information about CVS Caremark is available through the Company's Web site at http://info.cvscaremark.com.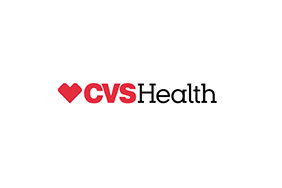 CVS Health
CVS Health
CVS Health (NYSE: CVS), is a pharmacy innovation company helping people on their path to better health. Through our 7,800 retail pharmacies, more than 900 walk-in medical clinics, a leading pharmacy benefits manager with nearly 65 million plan members, and expanding specialty pharmacy services, we enable people, businesses and communities to manage health in more affordable, effective ways. This unique integrated model increases access to quality care, delivers better health outcomes and lowers overall health care costs. Find more information about how CVS Health is shaping the future of health at www.cvshealth.com.
More from CVS Health