Published 05-11-10
Submitted by Target Corporation
/PRNewswire-FirstCall/ - To help combat child hunger and its threat to K-12 education and impact on learning, this year Target is making a financial commitment of $2.3 million to Feeding America, the nation's leading hunger-relief organization, and local hunger organizations to fund a school food pantry pilot program and its future expansion to more schools nationwide. The program, 'Meals for Minds,' is an innovative partnership with Feeding America and local food banks that will bring food to schools to feed students and families most in need. Target also is committing $1.2 million on top of the $2.3 million, to local food banks across the country to support other school-based food programs. The company also is projected to donate more than 20 million pounds of food to children and families in need in 2010.
According to a recent survey, 62 percent of teachers said that students come to school hungry each week because they are not getting enough to eat at home and 63 percent report buying food for the classroom each month with their own money. When children are hungry, they have trouble staying alert and focused on their lessons and fall behind in school. A strong majority (64 percent) also said that "most" or "a lot" of students at their school rely on federally-subsidized school meals for their primary source of nutrition.*
"Through 'Meals for Minds' and our ongoing partnership with Feeding America and local food banks, Target is helping children focus on learning and their educational future -- not on how or when they will get their next meal," says Laysha Ward, president, community relations, Target. "Early results of the pilot are encouraging and we're excited to expand the program to even more schools."
Target began piloting the "Meals for Minds" school pantry program this spring in Minneapolis/St. Paul, Miami, Baltimore, Los Angeles and Chicago. The pilot schools were selected by participating food banks, in cooperation with local schools. At each school, 65 to 90 percent of students qualify for participation in the Free and Reduced Lunch program.
As part of the pilot, Target is partnering with Feeding America to develop the tools needed to help local food banks bring the school pantry program to more schools in their communities. Currently, a number of school pantry models are being tested, including in-school and mobile versions. Target also is developing best practices to incorporate nutrition education into the "Meals for Minds" program and to drive parental engagement in schools.
"We've seen the 'Meals for Minds' pilot program have a tremendous impact at our participant schools here in Baltimore," said John Shaia, director of programs and network services, Maryland Food Bank. "The program is strengthening the relationship between the community and the school and really increasing parental involvement. There's a positive difference in the school's overall climate."
"Feeding America is proud to partner with Target on 'Meals for Minds' as we address the rapidly unfolding crisis of child hunger in our country. All of our nation's children deserve the best educational opportunity available and no child should go hungry," said Vicki Escarra, President and CEO, Feeding America. "Target is a strong brand with a longstanding commitment to education that is reflective of our collective obligation as keepers of our children's' trust to ensure that hunger does not steal away their opportunities for success. 'Meals for Minds' forges a way for endless possibilities to be realized by our youth."
Target has partnered with Feeding America since 2001 in its fight to end hunger in the U.S. In 2009, Target provided approximately 14 million meals to help feed families at risk of hunger through the Feeding America network of food banks, of which 4.7 million** of the meals directly fed children. The company donated an estimated 19.6 million pounds of food and other products to Feeding America in 2009.
About Feeding America
Feeding America provides low-income individuals and families with the fuel to survive and even thrive. As the nation's leading domestic hunger-relief charity, our network members supply food to more than 37 million Americans each year, including 14 million children and 3 million seniors. Serving the entire United States, more than 200 member food banks support 61,000 agencies that address hunger in all of its forms. For more information on how you can fight hunger in your community and across the country, visit http://www.feedingamerica.org. Find us on Facebook at facebook.com/FeedingAmerica or follow our news on Twitter at twitter.com/FeedingAmerica.
About Target
Minneapolis-based Target Corporation (NYSE: TGT) serves guests at 1,740 stores in 49 states nationwide and at Target.com. Target is committed to providing a fun and convenient shopping experience with access to unique and highly differentiated products at affordable prices. Since 1946, the corporation has given 5 percent of its income through community grants and programs like Take Charge of Education. Today, that giving equals more than $3 million a week.
* As reported by Share Our Strength's 2009 Teacher Report "Hunger in America's Classroom" (www.strength.org/teachers/)
** Footnote - estimate is based on the 2010 Hunger Study, which found that approximately 1/3 of the food provided through the Feeding America emergency food network goes to children. Meal service is calculated as the number of pounds donated by Target, divided by a factor of 1.3, which has been determined to be the average number of pounds that comprise a meal, according to a report published by the USDA in 2006 entitled "What we Eat in America."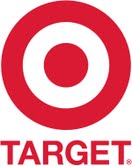 Target Corporation