Published 05-04-10
Submitted by Blackbaud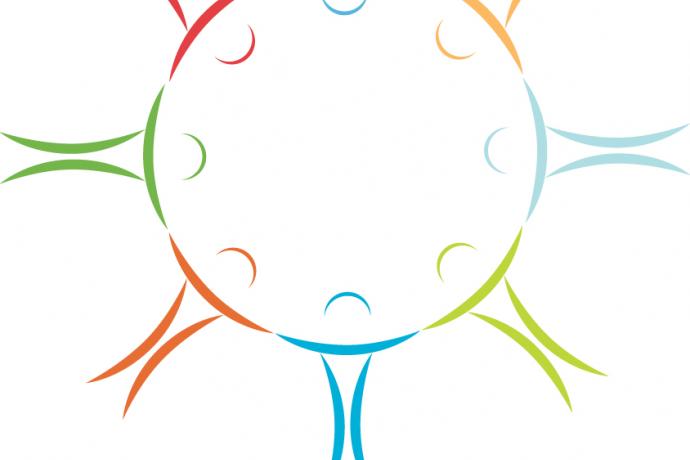 Blackbaud, Inc (Nasdaq: BLKB), the leading global provider of nonprofit software and services, today announced the launch of a new Nonprofit Leadership Circle, a group of employees who serve on nonprofit boards of directors, and several other employee-related philanthropic initiatives. Blackbaud is dedicated to its mission of making the world a better place both as a corporate citizen and as a catalyst for individual employees through a dedicated focus on philanthropy.
"The nonprofits we work with count on Blackbaud to be more than a technology partner, and our employees take that very seriously," said Rachel Hutchisson, Blackbaud's director of corporate citizenship and philanthropy. "Blackbaud lives the mission of 'making the world a better place' because our employees give back on both a professional and personal level through volunteer service."
As part of its overall business strategy to build stronger, sustainable nonprofits, Blackbaud recently launched the Nonprofit Leadership Circle to recognize employees serving on nonprofit boards, putting a face to its value that "service to others makes the world a better place." The company is also committed to investing in employees by educating them on how to be better board members while providing the nonprofit community high-quality volunteers. Employees from departments ranging from customer support to the executive leadership team and from Charleston, South Carolina, to Sydney, Australia, are participating, representing more than 100 different nonprofit organizations.
"I have volunteered and served on the board at The Albany, South London's leading performing arts venue and creative centre, for the last three years, and we've run into the same challenges as other nonprofit boards. This team of colleagues on the Nonprofit Leadership Circle will definitely be a sounding board and a resource for learning best practices to overcome those hurdles," said Christopher Goodhart, Blackbaud Europe's managing director, arts and cultural division and Nonprofit Leadership Circle member. "I'm looking forward to applying what I learn from networking among fellow board members and peers at The Albany. Plus, learning more about nonprofit boards and how they operate in other areas will help me daily in my work with nonprofit technology."
Blackbaud also recently announced the recipients of $35,000 in grants distributed from The Blackbaud Fund. The Blackbaud Fund grantees are selected by a committee of Blackbaud employees from across the company in partnership with the Coastal Community Foundation. This year's recipients include: Charleston Area Children's Garden Project, Charleston Area Therapeutic Riding, Charleston Volunteers for Literacy, Children's Museum of the Lowcountry, Communities in Schools of Charleston, Florence Crittenton, HALOS, Louie's Kids, SEWEE Association, Windwood Farm Home for Children, and Young Ladies/Leaders Conquering Obstacles.
As always, Blackbaud is committed to its ongoing programs developed to support and encourage employees to give back all year long:



On May 26, Blackbaud will host a community-wide volunteer fair, matching employees and members of the community with a nonprofit to volunteer. There will be many local nonprofits in the atrium with informational tables from 4 to 7 p.m. looking to raise awareness about the volunteer opportunities at their organizations. The volunteer fair is open to the entire Lowcountry community.


A program launched in 2008, Employee Volunteer Impact Grants, encourages employees to apply for a "Reward Your Passion" grant on behalf of nonprofits where they volunteer. More than 135 grants have been awarded based on employees' dedication and commitment to organizations they serve since the program's inception.


Employees to earn additional vacation days through the company's Volunteer for Vacation program, by volunteering with local nonprofit organizations. Additionally, many employees participate in United Way's Day of Caring, taking a company-sponsored day off of work to volunteer with a nonprofit and make a difference in the community.


For more information and to read to Blackbaud's "Service to Others" blog, visit www.blackbaud.com/philanthropy.
About Blackbaud
Blackbaud is the leading global provider of software and services designed specifically for nonprofit organizations, enabling them to improve operational efficiency, build strong relationships, and raise more money to support their missions. Approximately 22,000 organizations - including University of Arizona Foundation, American Red Cross, Cancer Research UK, The Taft School, Lincoln Center, In Touch Ministries, Tulsa Community Foundation, Ursinus College, Earthjustice, International Fund for Animal Welfare, and the WGBH Educational Foundation - use one or more Blackbaud products and services for fundraising, constituent relationship management, financial management, website management, direct marketing, education administration, ticketing, business intelligence, prospect research, consulting, and analytics. Since 1981, Blackbaud's sole focus and expertise has been partnering with nonprofits and providing them the solutions they need to make a difference in their local communities and worldwide. Headquartered in the United States, Blackbaud also has operations in Australia, Canada, the Netherlands, and the United Kingdom. For more information, visit www.blackbaud.com.
Forward-looking Statements
Except for historical information, all of the statements, expectations, and assumptions contained in this news release are forward-looking statements that involve a number of risks and uncertainties. Although Blackbaud attempts to be accurate in making these forward-looking statements, it is possible that future circumstances might differ from the assumptions on which such statements are based. In addition, other important factors that could cause results to differ materially include the following: general economic risks; uncertainty regarding increased business and renewals from existing customers; continued success in sales growth; management of integration of acquired companies and other risks associated with acquisitions; risks associated with successful implementation of multiple integrated software products; the ability to attract and retain key personnel; risks related to our dividend policy and share repurchase program, including potential limitations on our ability to grow and the possibility that we might discontinue payment of dividends; risks relating to restrictions imposed by the credit facility; risks associated with management of growth; lengthy sales and implementation cycles, particularly in larger organization; technological changes that make our products and services less competitive; and the other risk factors set forth from time to time in the SEC filings for Blackbaud, copies of which are available free of charge at the SEC's website at www.sec.gov or upon request from Blackbaud's investor relations department. All Blackbaud product names appearing herein are trademarks or registered trademarks of Blackbaud, Inc.

Blackbaud